2022 Harley-Davidson Road Glide built by Rusty Wallace and Southern Country Customs.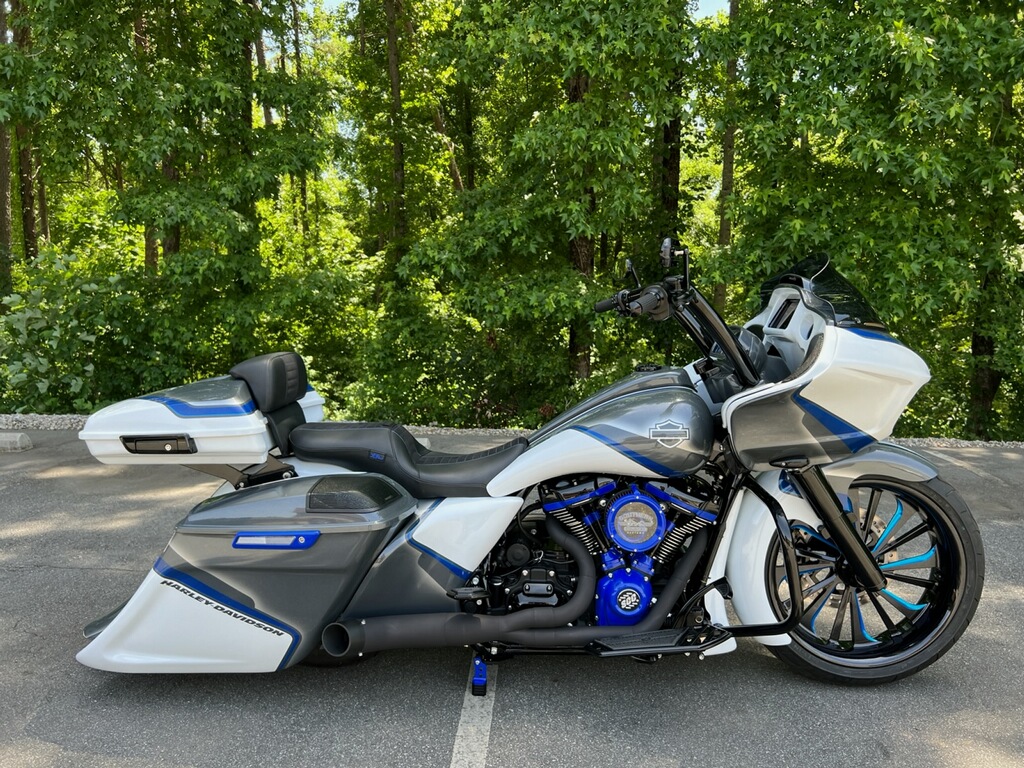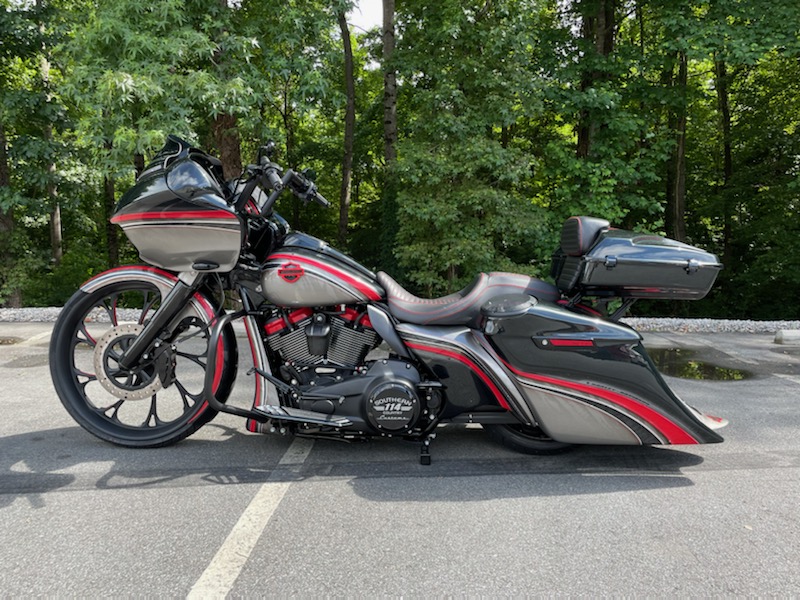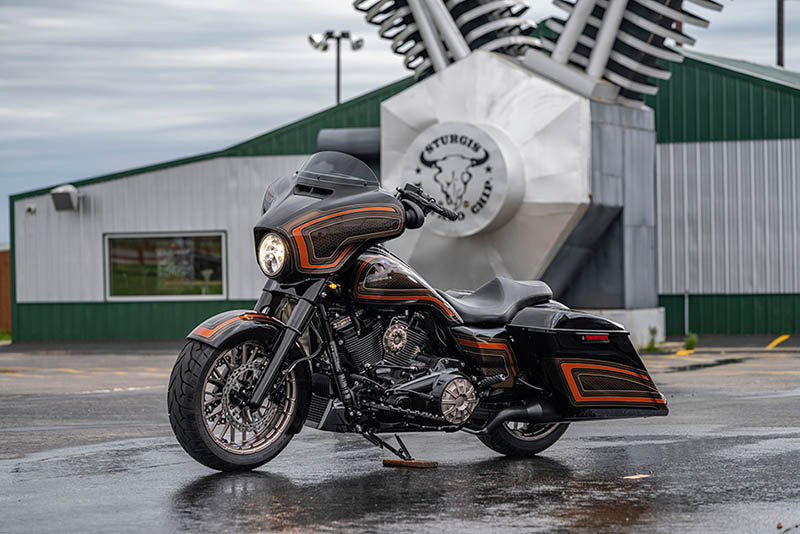 Cory Ness of Arlen Ness Enterprises has created a race-inspired 2020 Harley-Davidson FLHX Street Glide for NASCAR Hall-of-Famer Rusty Wallace in honor of the Sturgis Buffalo Chip's 2nd annual Rusty Wallace Charity Ride.
Mazz Enterprises Paint
Ness Titanium Sidekick Air Cleaner
Rinehart Exhaust
Ness Titanium 10 Gauge Primary Cover
Ness Front Forks
Ness Y-Spoke Titanium Finish 18″x5.50 Front Wheel
Ness Y-Spoke Titanium Finish 18″x5.50 Rear Wheel
Ness Billet Front Brake
Ness Rear Brake
Pirelli 180 mm Front Tire
Pirelli 180 mm Rear Tire
Ness Fat Wrapper Front Fender
Ness Handmade Rear Fender Ness Cateye Taillight
Ness Modular Handlebars
LaPera/Ness Seat
Ness MX Floorboards
Ness License Bracket
Ness Mirrors
Ness Foot Controls
Ness Levers
All funds from the sale directly benefited charities.