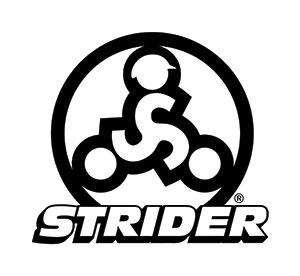 Strider® Sports International
Strider® Sports International creates and inspires future generations of riders by giving children as young as six months old the best first-bike experience
Strider Bikes revolutionized the bike's design to develop a child's balance first and pairs each balance bike with a proven learn-to-ride process. Children across the globe are starting on a Strider Bike and becoming two-wheeling virtuosos – before they're out of diapers.
Founded in 2007, in Rapid City, South Dakota, Strider has sold more than 2 million bikes and is distributed in more than 75 countries.

Strider Education Foundation / All Kids Bike
Learning to ride a bike builds the confidence that changes everything! The opportunity to ride should be available to everyone, regardless of their physical, mental, or financial abilities. The Strider Education Foundation exists because of generous donors who support this belief and are passionate about giving bikes to schools and organizations committed to teaching kids to ride.
The goal of All Kids Bike is simple: they want all kids to know how to ride a bike by the time they begin the first grade.
Imagine a nation where every child is taught in school, along with reading, writing, and arithmetic, how to ride a bike. All Kids Bike® is a campaign of the Strider Education Foundation, a 501(c)(3) organization, which provides superior balance bikes and a proven Learn-To-Ride curriculum to organizations that seek to transform the lives of children with riding. The All Kids Bike® campaign has been developed to focus specifically on empowering children to learn to ride a bike, which sets the foundation for a healthy life.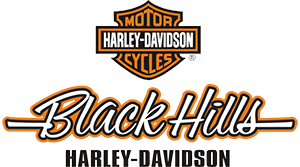 Black Hills Harley-Davidson
With stores in Rapid City, Deadwood, Sturgis, Wall and Hill City, Black Hills Harley-Davidson, is a full-service dealership building lasting relationships with our partners and employees while serving the recreational and travel community.
The Rapid City location offers a fully stocked showroom, a maintenance center with fast track service and a huge selection of Harley-Davidson® MotorClothes® as well as parts and accessories. They live, breathe, and work Harley-Davidson®. They appreciate the fine lines, the incredible technology, and the quality behind the Harley-Davidson® brand. And They're excited to communicate their enthusiasm to you
Whether you're looking to buy a motorcycle, accessorize with Motor Clothes®, have your ride serviced or find out more about the Sturgis Rally, at Black Hills Harley-Davidson®, they're there for you. Their departments are staffed with knowledgeable, friendly, and fun people who cannot wait to serve you. Learn more at www.blackhillshd.com.

As the original trailblazer and founder of the custom motorcycle industry and culture, Arlen Ness Motorcycles has been the leader in custom motorcycles for over 50 years. Arlen Ness is the premier name in aftermarket parts and accessories for Harley-Davidson, Victory and Indian motorcycles, with hundreds of parts and accessories available for every area of the motorcycle. The Ness family's motorcycle builds are legendary and have earned them hundreds of bike features in dozens of publications throughout the years. Arlen Ness Motorcycles has celebrated more than 50 years of trailblazing the custom motorcycle. To learn more, visit www.ArlenNess.com.