Thank you to our organizers for their time, talents and dedication. Without you, the Rusty Wallace Charity Ride would not be a reality!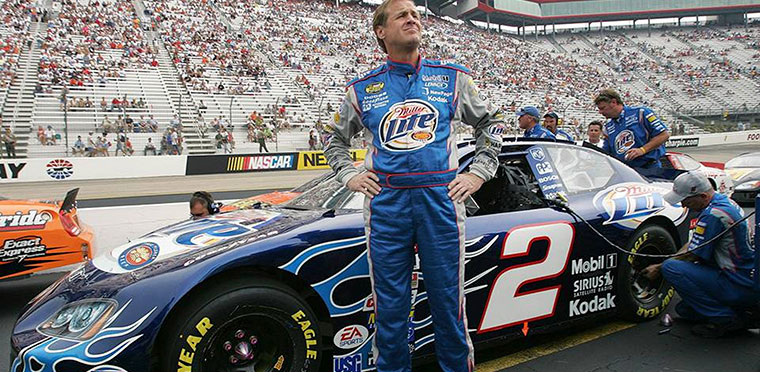 Rusty Wallace
For over 30 years, racing legend Rusty Wallace has delighted racing fans not only with his hard-nosed and aggressive approach to racing, but also with a personality and charisma that are unmatched in the sport.
Wallace, a former NASCAR Sprint Cup Series champion and 55-time race winner, will go into history as one of America's greatest racing drivers. At the time of his retirement in 2005, Wallace ranked as one of the top five money winners in NASCAR history with nearly $50 million in career earnings. His 55 career victories marked the eighth best all-time career total and his nearly 20,000 laps led ranked him seventh of all time.
For sixteen straight seasons, Wallace won at least one race in NASCAR's Sprint Cup Series, making the third longest such streak in history. He is a former champion of the International Race of Champions and in 1991 bested many of the world's greatest drivers for the series title becoming the only driver in history to win three of the series four events in a single season.
He is a member of the NASCAR Hall of Fame, the International Motorsports Hall of Fame, and the National Motorsports Press Association Hall of Fame making him one of only 20 individuals to have completed the "triple crown" of America's auto racing halls of fame. He is a board member for The NASCAR Foundation, with a mission of helping children live, learn and play.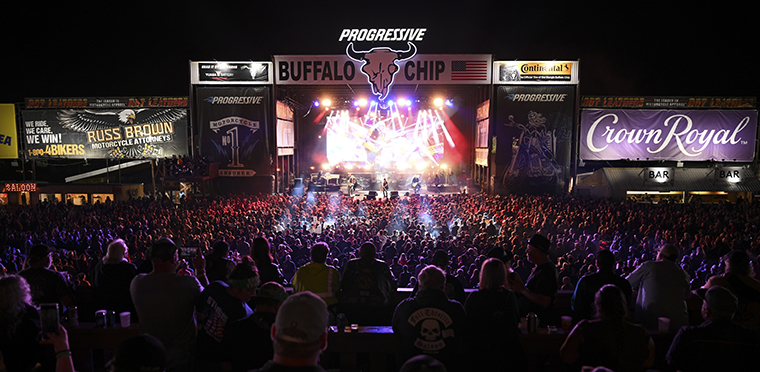 The Legendary Buffalo Chip has been raising money for local charities for over 40 years. It has donated more than $1.7 million dollars which has supported organizations such as SD Special Olympics, the NASCAR Foundation, Sturgis Motorcycle Museum, and more.
As the Sturgis Motorcycle Rally's premier campground and concert venue, the Sturgis Buffalo Chip is The Best Party Anywhere®, and The Largest Music Festival in Motorcycling, where the nation's top headliners perform each year.
The 600-acre campground and concert venue hosts the Sturgis Motorcycle Rally's premier nine-day concert series, along with modern camping facilities, diverse retail and food vendors and unique facilities and amenities.
Rolling prairie hills and golden sunsets make the Legendary Buffalo Chip the perfect place to call home base during the Sturgis Rally.
For more information on camping and concerts at the Sturgis Buffalo Chip call (605) 347-9000 or book your reservations online!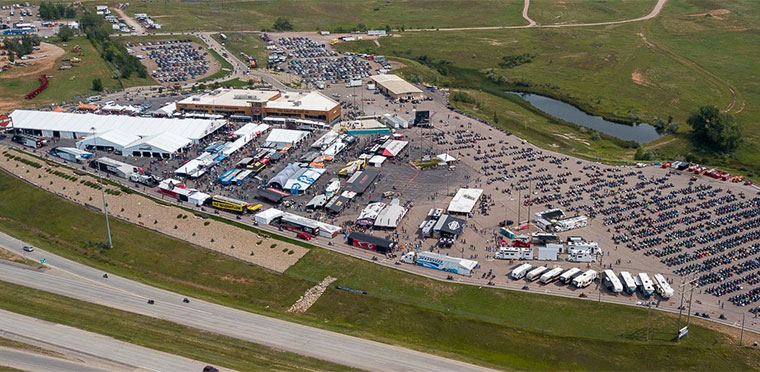 Black Hills Harley-Davidson®
Black Hills Harley-Davidson® is your full-service Harley-Davidson® dealership in Western South Dakota. With a fully stocked showroom, a maintenance center with fast track service and a huge selection of Harley-Davidson® MotorClothes® as well as parts and accessories – Black Hills Harley-Davidson®, is sure to have exactly what you need.
MOTORCYCLE ENTHUSIAST?
They are too. That's why they live, breathe, and work at Harley-Davidson®. They appreciate the fine lines, the incredible technology, and the quality behind the Harley-Davidson® brand. And they're excited to communicate their enthusiasm to you. Give them a call or stop in today!
THEY'RE THERE FOR YOU.
Whether you're looking to buy a motorcycle, accessorize with Motor Clothes®, have your ride serviced or find out more about the Sturgis Rally at Black Hills Harley-Davidson®, they're there for you. Their departments are staffed with knowledgeable, friendly, and fun people who cannot wait to serve you.