On April 1, 2015, news that Justin Bieber would be performing on Aug. 10 during the world's largest motorcycle and music festival for the 75th Sturgis Rally shocked the motorcycling world for a moment— a long, uncomfortable moment. Then, about five hours later, and to the seeming relief of many, the Buffalo Chip announced their Bieber Fever was merely an April Fools joke. The responses to the prank were epic.
It all started when the Buffalo Chip included the Biebs as a choice in their Guess the Band Contest…
The announcement was still a week away when Justin Bieber made his first appearance as one of 14 possible bands to be announced, but some of you were already getting sick to your stomach.

The inclusion on the list of potential headliners for the Largest Music Festival in Motorcycling™ really made you question a lot of things.
Some of you asked the all-important question, "WWOS?" (What Would Ozzy Say?)

Many of you questioned the Chip's sincerity.

The Chip sent out a Top Secret Band Announcement to their newsletter subscribers at the crack of dawn on April Fools' Day to catch you before you'd had your cup of joe. It definitely worked on some of you.
Some of you made threats.


Others were disgusted.

Some of you got a little creative.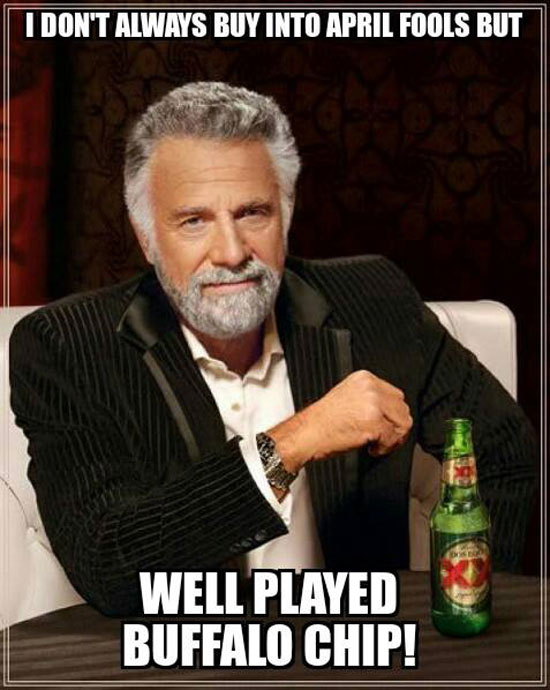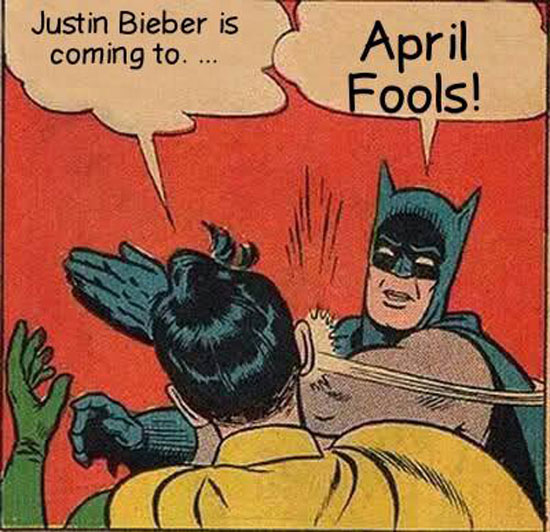 After a few hours, the Chip put the announcement on Facebook. Some of you weren't buying it.

But some of you did fall for it, at least initially.

Some of you made predictions.


Those who Beliebed were a little cranky…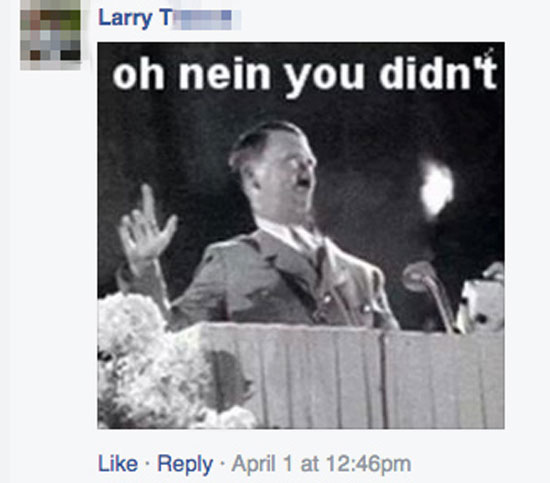 It definitely struck up conversation.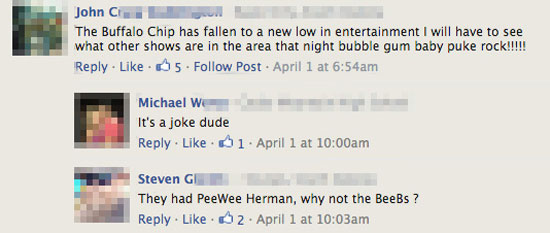 Some of you weren't sure what to Belieb.


Some of you had sarcastic responses of your own.



A few of you were actually stoked for the show…



…and were disappointed to find out it was a joke.


Regardless of how you responded to the announcement, it's good to put this whole thing into perspective.

We were all lucky enough to be young and stupid once, and chances are, somebody gave you a break too.
What would you have done if the announcement were real? Tell us about it in the comments below!
If you'd like to see the now modified prank announcement page, click here.
If you want to be the first to hear band announcements (the Chip swears they'll all be real from now on), as well as other news that's By Bikers, For Bikers™, sign up for the Sturgis Rider® Newsletter.
I want to sign up for the newsletter!