It all started with a keg party in the pasture. That is how Rod "Woody" Woodruff, President of the Sturgis Buffalo Chip, describes the first gathering back in August 1982 when the Legendary Buffalo Chip Campground was nothing more than three stands of barbed wire and some cows. "In high school, I used to like to throw keg parties out in the middle of nowhere, so, later in life, when bikers were being kicked out of Sturgis, I found a field to lease and decided to give them a place to go where they felt welcome," said Woodruff. "In my mind, I was just throwing another keg party and not much more thought than that went into it."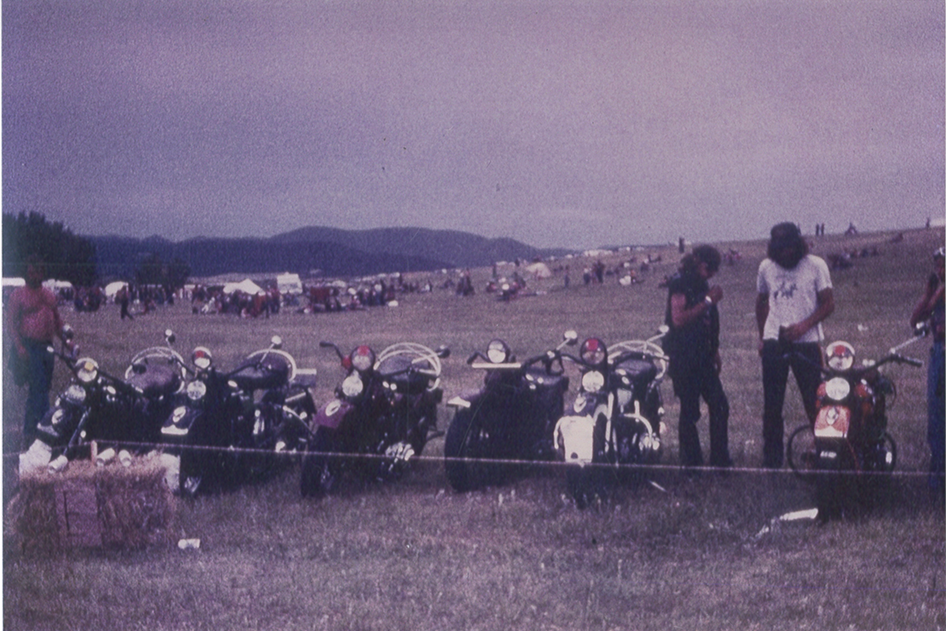 On Aug. 13, 1982, a group of fun-loving bikers rode into a small field just east of Sturgis, SD for the very first time. Bikers had been attending the Sturgis Rally for decades but had recently been cast off by the city and not allowed to camp there. In need of a place to go, these nomadic spirits were welcomed with open arms at the first "Buffalo Chip Picnic." Here they could experience music, freedom and camaraderie with zero hassles. The party continued every August, and it continued to grow with each passing year.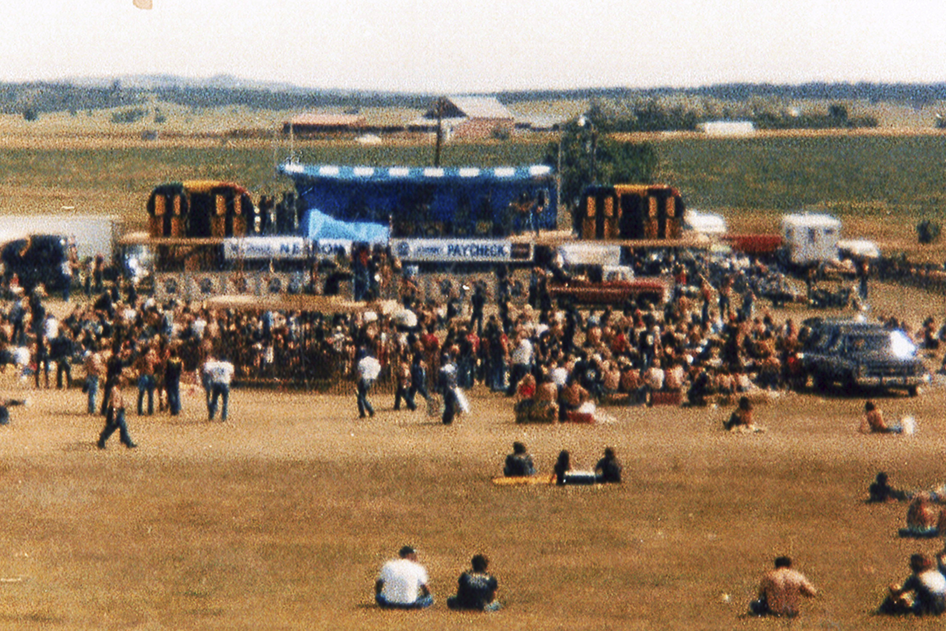 The Buffalo Chip wasn't a case of "If you build it, they will come." It was "They came, so the Buffalo Chip built around them." After the first couple of years, land was purchased. Electricity, water, plumbing, showers and roads soon followed. Over the next few years, Woodruff acquired more land and added more infrastructure.
Today, the Sturgis Buffalo Chip is 600 acres and has multiple entertainment stages, 25+ bars, a swimming hole, a PowerSports Complex, daily bike shows, three charity rides, nine nights of world-class entertainment and so much more. The venue will never be finished. It is constantly growing and adding new experiences for their guests.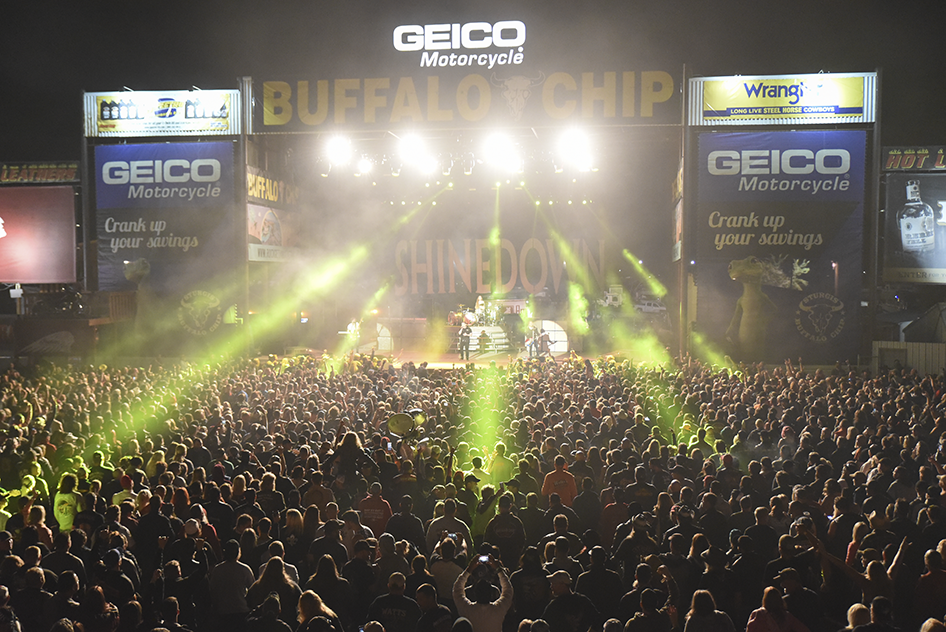 It's no surprise that a place like the Buffalo Chip has seen a myriad of crazy and memorable moments throughout the years. From a giant junk bike meltdown using a jet engine in 1993 to presidential candidate Senator John McCain offering up his wife as a Miss Buffalo Chip contestant in his 2008 campaign run there is never a dull moment. And each visitor to the Chip has their own fair share of stories to tell.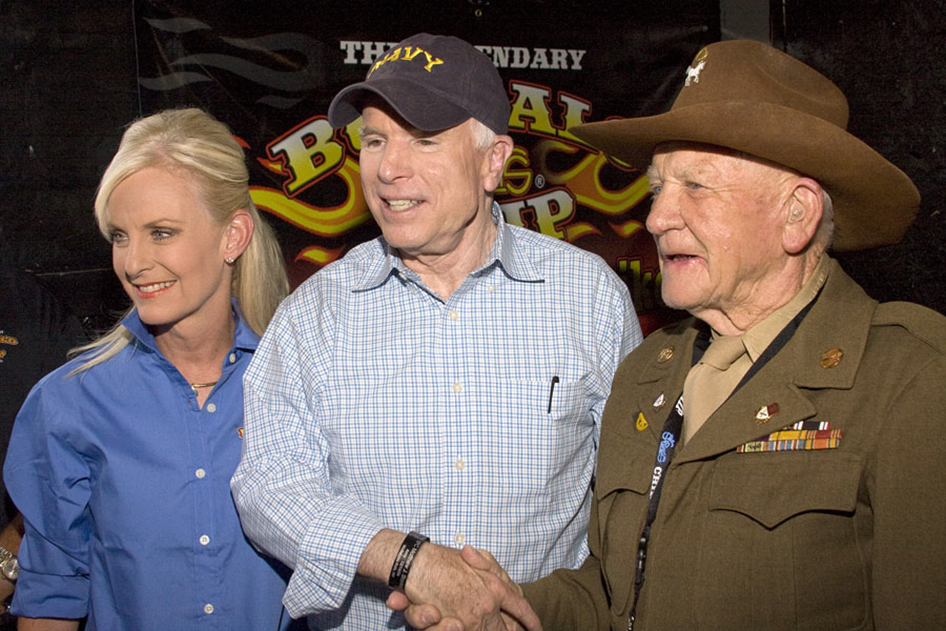 Not every story is a wild one. The Chip has also seen its share of somber moments. Aug. 5, 2004 was one of the saddest days in the history of the Buffalo Chip. On the day of the Chip's annual Freedom Celebration, two uniformed Army officers arrived early to locate the parents of a son serving in Iraq who had been killed in action the night previous. The mood of the entire campground was subdued and respectful as veterans donned their uniforms and solemnly performed the Missing Man ceremony in the field now known as Freedom Field.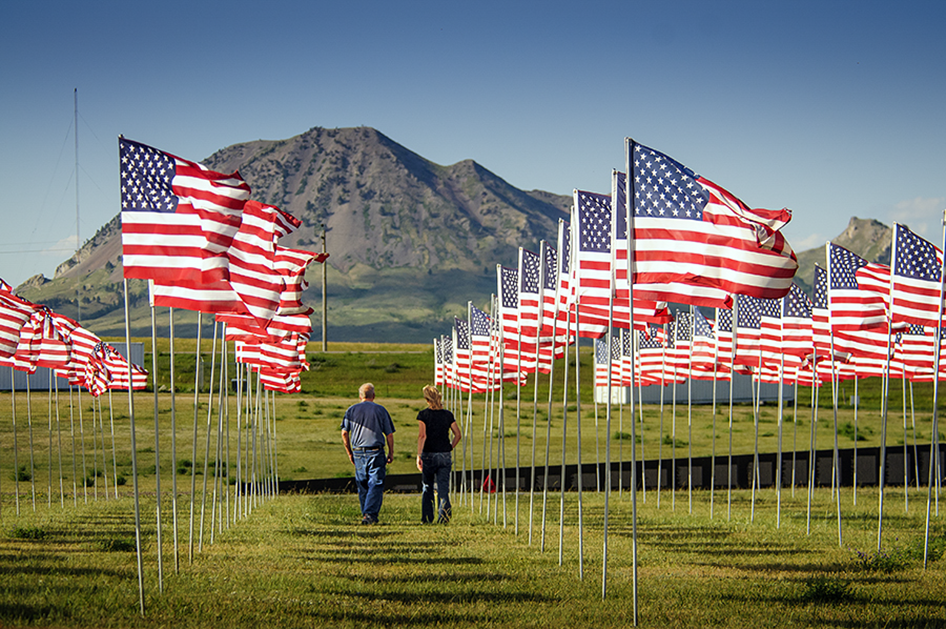 The 800+ flags that now make up Freedom Field are erected each summer to honor all those who have served and made the ultimate sacrifice for this country.
Challenges and obstacles have threatened to put a damper on the good times throughout the years. From bringing water and electricity to a rural South Dakota landscape to issues with local governments, the Chip has seen no shortage of struggles.
The Buffalo Chip faced perhaps its most difficult obstacle to date in 2020 amid the COVID-19 pandemic.
"People had made it clear that they were going to come no matter what, so we needed to be here for them," said Woodruff. "It was never a question of if we'd be open. It was what can we do to be open and provide the safest environment possible for the guests, our staff and the entertainers. People gathered and exercised their freedom to peaceably assemble, and they did so safely."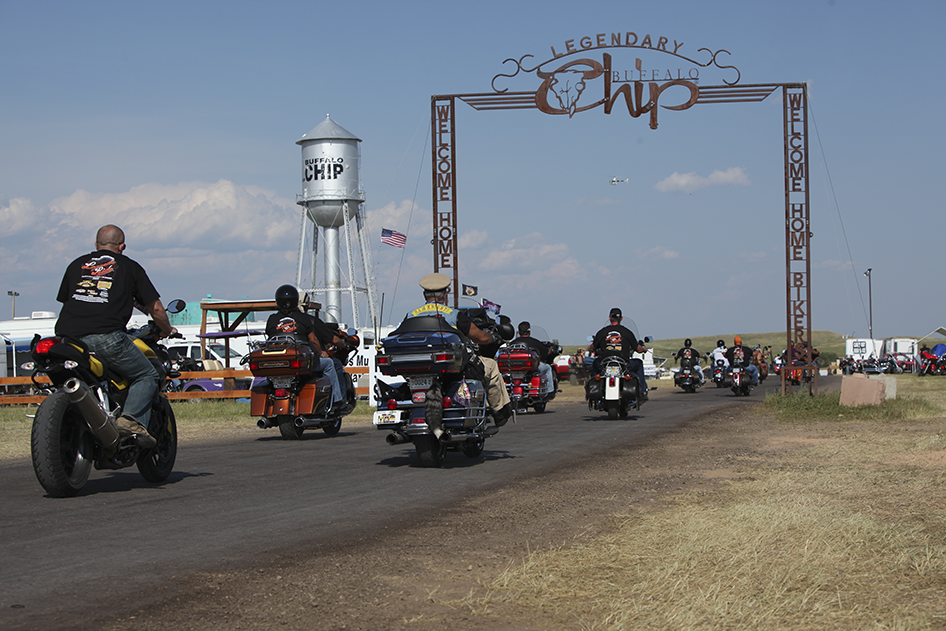 Thousands were able to gather in the open air at the Buffalo Chip in 2020. The venue made changes, developed protocols and ultimately proved that outdoor events could be held safely.
The Sturgis Buffalo Chip chooses to endure hardships because the place truly means something to the people who enter through its gates each year. It's more than just a party in the pasture now. Organizers feel that the relationships made, the good times had and the profound sense of collective euphoria experienced by Buffalo Chip visitors is something worth hanging on to, no matter what.
"The people who come here are just the happiest people on the planet," said Woodruff. "Forty years is far from the end for us. We will keep the party going for all the people who call this place home every year. We're just getting started."
When did you become part of Buffalo Chip history? Drop your first year at the party in the comments below!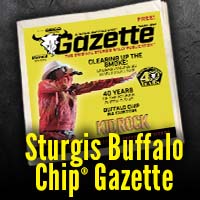 Presented by the Buffalo Chip Gazette & Sturgis Rider News
Get the most out of your Rally vacation with the Buffalo Chip's souvenir print publications, the Buffalo Chip Gazette & Sturgis Rider News. These highly sought-after publications, produced in partnership with the Rapid City Journal, will arm you with all the Sturgis news stories, event and concert information, educational guides and fascinating features to keep you informed, entertained and up to date while on your trip. Get your free copy at locations across the Black Hills.