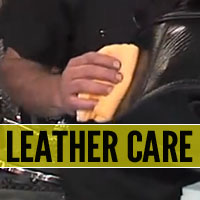 Every rider knows the importance of keeping a motorcycle serviced and well maintained. But did you know improper leather care could cause rapid degradation of your bike's components or even compromise your own personal safety? It's true. And that's why you need this list of cleaning and maintenance tips from Fix My Hog to teach you the secrets of proper leather care.
1. Clean your leather every time you wash your bike.
Leather is very porous and will quickly become brittle and dull if you allow dirt to embed into it. Luckily you can stop this kind of degradation by including some quick leather care each time you wash your bike.
What to look for in leather cleaner:
A high-quality product you're familiar with (Do some research if you're unsure.)
A product that's readily available
Something formulated specifically for leather
Product pick:
Zaino Leather Cleaner is a product that will return your leather back to the natural dyed condition.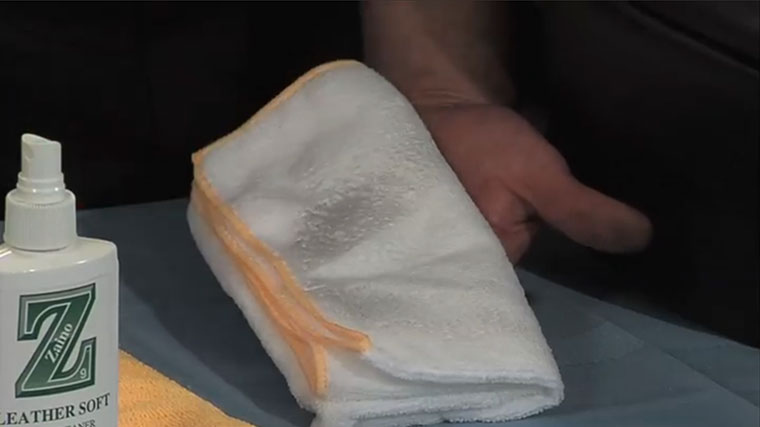 You'll know your cleaner is working when you're able to see some of the dirt that's been pulled off.
2. Stay away from slippery products on your seat.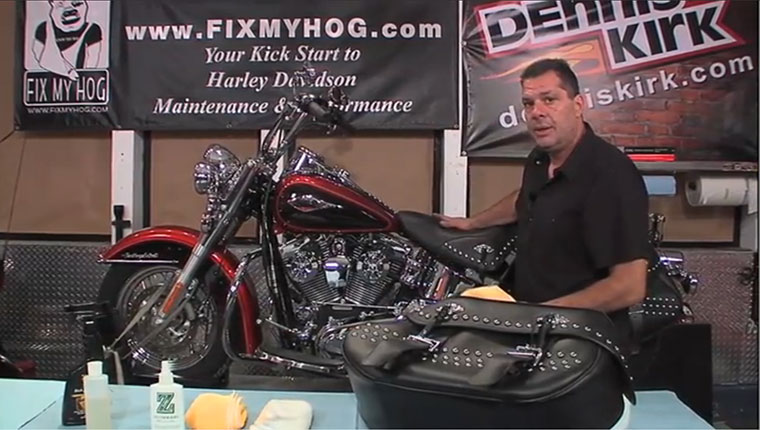 Once leather is cleaned, it needs to be protected. Always use common sense. You don't want any product on your seat that could cause you to slide around and potentially get injured.
3. Avoid greasy products.
Many are inclined to use true water-protecting products similar to those used on work boots on their motorcycle's leathers. This is a mistake, as oil-based cleaners and protectors can easily rub off onto your clothes and hands.
Products to avoid:
Mink Oil
Waterproofing Oil
Creams
Vaseline
4. Take extra steps to protect the bottom of your saddlebags.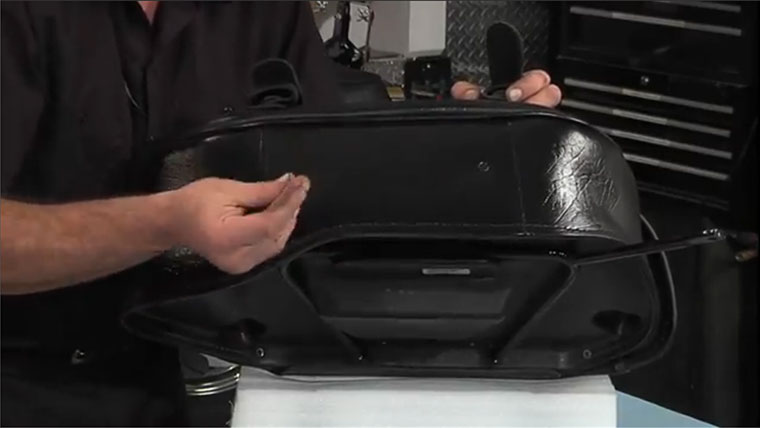 These areas are very susceptible to picking up road grime and debris, and therefore will benefit from extra protection. Leather oil, a product available in most auto parts stores, can act as a great safeguard against anything that may get kicked up off the road and try to embed into the bottom of your saddlebag.
Using leather oil on the bottoms of your saddlebags is the only time we advise an oil-based product for your motorcycle's leather. This product does have a shine to it, and typically it will leave a greasy residue, so it's best not to use it on the upper part of the saddlebag.
For more details on leather care, check out this helpful video from Fix My Hog:
Do you have any other great leather care tips? Share them in the comments below!