It's been a rough year for the music industry. It seems the loss of a legend makes headlines every other week. But when a legendary musician moves on, we all feel it, whether we celebrated that artist's music during their lifetime or not. There's just something about one person shaping the lives of millions of people with their music that leaves an impression on all of us. These artists leave behind legendary legacies, sparking shockwaves of influence that ripple through our entire culture, forever changing everything they touch. Take a minute and reflect on how the musicians who died in 2016 changed our world as we know it.
Greg Lake
(November 10, 1947 – December 7, 2016)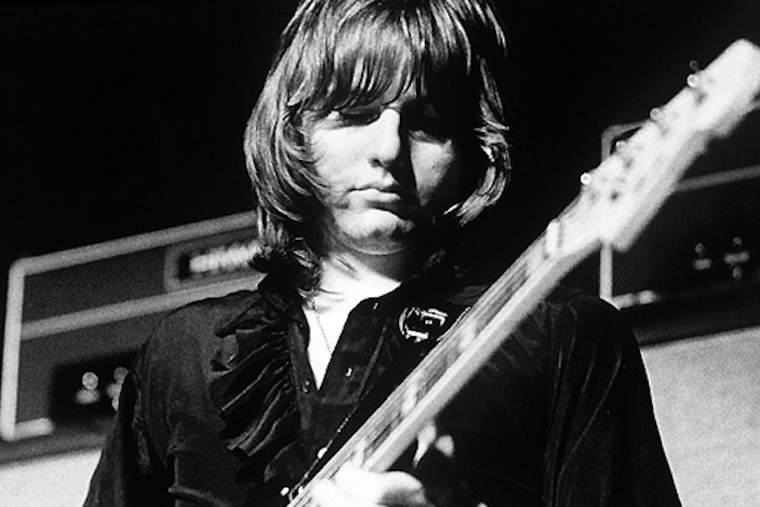 Greg Lake was one of progressive rock's most preeminent figures, holding down membership in two of the genre's most celebrated bands¬– King Crimson and Emerson, Lake and Palmer. An accomplished guitarist, bassist and vocalist, Lake's talents shine all over the first two King Crimson albums and ELP's entire catalog. Prior to joining King Crimson, Lake had never played bass before, which seems astounding given the dexterous fretwork he demonstrated even early in his career. He also boasted a wide and powerful vocal range that was equally at home shaking arena walls during frenetic prog-rock freakouts as it was delivering intimate ballads. Lake died Dec. 7, 2016 after what his manager described as "a long and stubborn battle with cancer.
Leon Russell
(April 2, 1942 – November 13, 2016)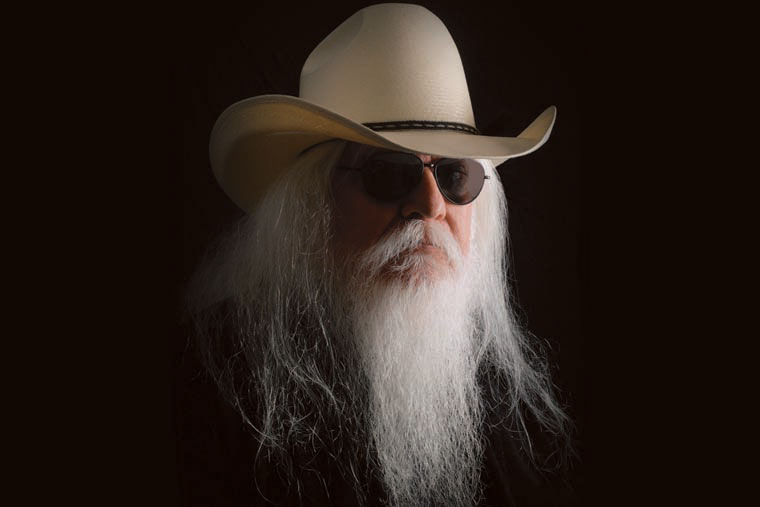 Leon Russell, renowned multi-instrumentalist and songwriter, died November 13, 2016. Leon was one of the most versatile artists in rock 'n' roll history, having lent his soulful voice and multi-instrumentalist savvy to a massive collection of records over the course of his distinguished 50+ year career. As a session musician, arranger, producer, singer, songwriter, pianist, guitarist, record company owner, bandleader, and touring musician, he collaborated with a virtual who's who of the music industry. Leon lent his magic touch to classic records by Joe Cocker, Edgar Winter, George Harrison, Eric Clapton, Bob Dylan, Ringo Starr, John Lennon, Bruce Hornsby, B.B. King, Elton John, Steve Winwood, The Beach Boys, The Rolling Stones, Willie Nelson and literally hundreds more. Leon was scheduled to make one of his last outdoor performances at the Sturgis Buffalo Chip® on Sunday, August 7, 2016, but was forced to cancel when he suffered a heart attack in July 2016.
Leonard Cohen
(September 21, 1934 – November 7, 2016)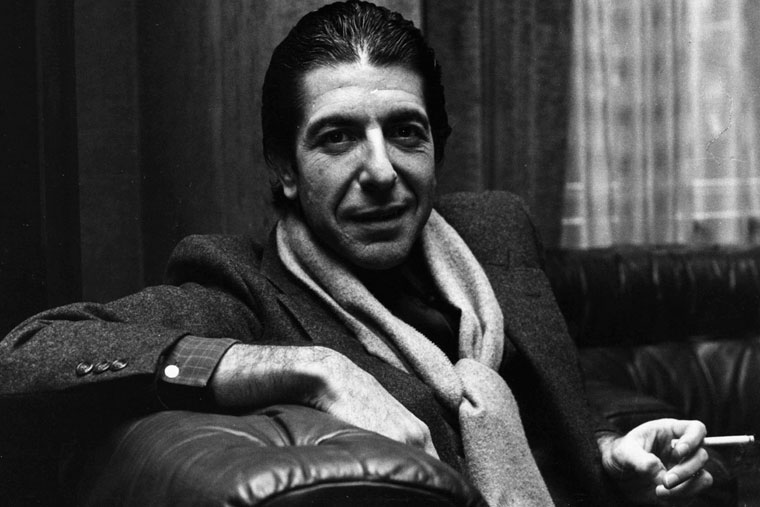 Leonard Cohen, iconic singer-songwriter whose career spanned five decades, died November 7, 2016. According to Rolling Stone magazine, "only Bob Dylan exerted a more profound influence upon his generation, and perhaps only Paul Simon and fellow Canadian Joni Mitchell equaled him as a song poet." His work explored the depths of the human condition, and his bass voice contained a haunting and ethereal quality that was truly unique.
Prince
(June 7, 1958 – April 21, 2016)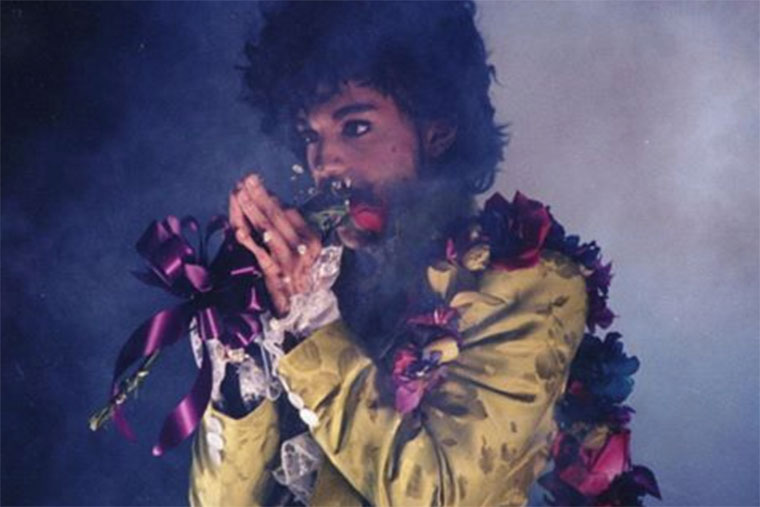 Prince died April 21, 2016. He has been a fixture of popular music for over 30 years. His style, which combined elements of rock, funk, R&B, soul, pop, hip hop, pop, jazz, disco and psychedelia, is widely regarded as having pioneered the "Minneapolis sound." Prince was an accomplished multi-instrumentalist, prolific songwriter, style icon, record producer and film director. A multiple Grammy award winner and Rock and Roll Hall of Famer, his accomplishments are staggering, but even more impressive is the thumbprint he's left on popular music. Seas of artists continue to pop up, seemingly with the goal of imitating the inimitable purple one.
Merle Haggard
(April 6, 1937 – April 6, 2016)
Merle Haggard died April 6, 2016. Also known as Hag, he was a country music legend credited for pioneering the Bakersfield sound. Haggard's blue-collar anthems about the everyman stem from his own humble upbringings and troubled youth, which was marred by frequent run-ins with the law. Hag has been so influential to country music that it's basically a rite of passage for artists to pay respect to him in their music. Between 1966 and 1987, Hag landed 38 number one hits on US country charts, including "Mama Tried," which was selected for preservation in the National Recording Registry for its "cultural, historic, or artistic significance" in March of 2016.
Keith Emerson
(November 2, 1944 – March 10, 2016)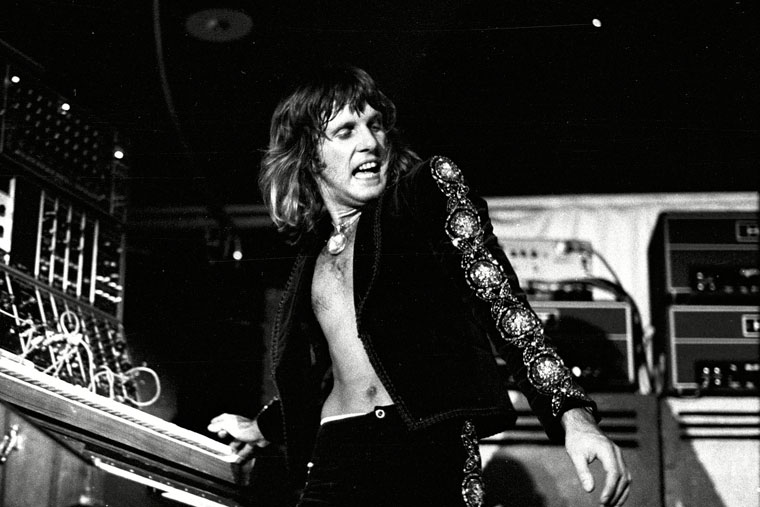 Legendary prog-rock keyboardist Keith Emerson died March 10, 2016. Best known as the keyboardist for 1970s progressive rock supergroup Emerson, Lake & Palmer (ELP), Keith Emerson is considered one of the greatest keyboardists in the history of rock and roll. Emerson pioneered the use of the Moog modular synthesizer in rock music and is the first artist to ever tour with one. He was an incredibly theatric performer, sometimes playing his organ upside down and wedging knives into the keys to sustain notes and throwing knives onstage. His former roadie, Lemmy Kilmister, gave him an authentic Nazi dagger that he would use for these stunts.
Maurice White
(December 19, 1941 – February 3, 2016)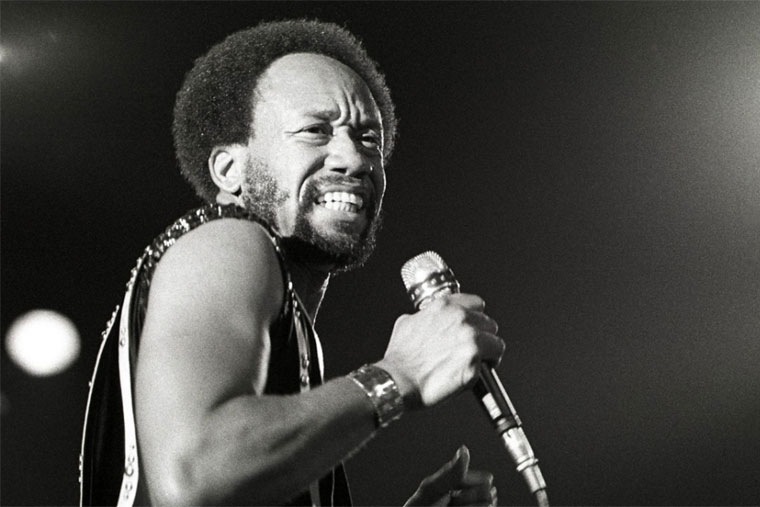 Maurice White died February 3, 2016. White, or "Reese," was the founder, main producer and songwriter of Earth, Wind & Fire, a group whose music knew no bounds. Combining soul, funk, R&B, jazz, rock and disco, to name a few, Earth, Wind & Fire became one of the most successful bands of all time under White's leadership. EWF sold over 100 million records, earning them places in the Rock and Roll Hall of Fame as well as the Vocal Group Hall of Fame. Reese was awarded honorary doctorates from Berklee College of Music and Columbia College of Chicago, and if you take a stroll down Hollywood Boulevard, you'll encounter EWF's star embedded in the Hollywood Walk of Fame.
Glenn Frey
(November 6, 1948 – January 18, 2016)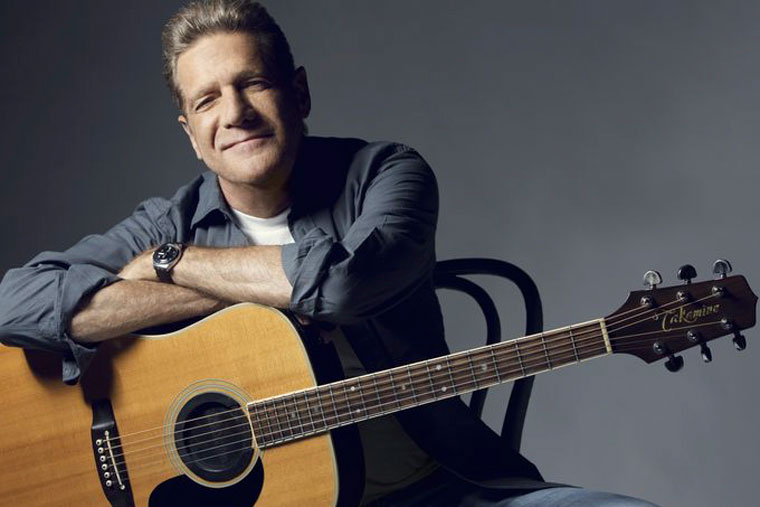 Glenn Frey died January 18, 2016. Frey was a founding member of the iconic rock band Eagles, co-writing and singing lead vocals on some of the bands biggest hits. Frey also had a very prolific solo career in addition to being a cornerstone of one of the world's all-time best selling groups. He predominantly played guitar and also played keyboards on classic Eagles' songs like "One of These Nights" and "Desperado."
David Bowie
(January 8, 1947 – January 10, 2016)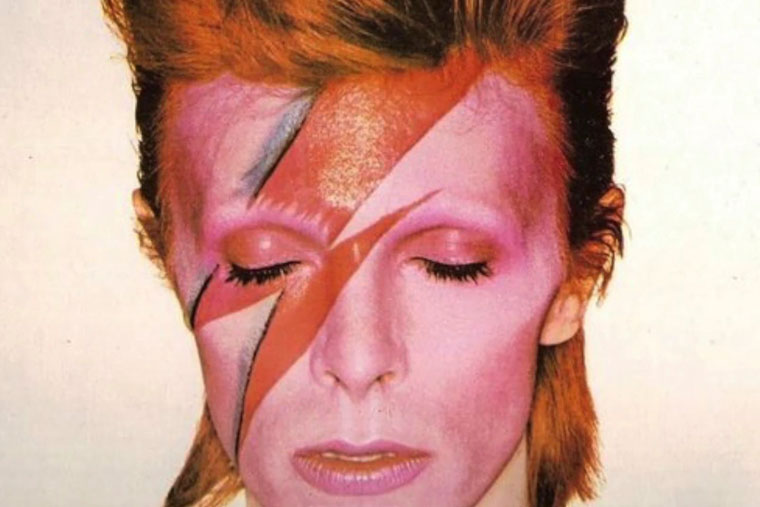 Ziggy Stardust. The Thin White Duke. Major Tom. All names used to refer to the enigmatic musical genius born David Robert Jones, but known to us as David Bowie. Bowie was a master of reinvention, both in image and sound. His work branched out to nearly all styles of popular music, and since the '80s Bowie has been acclaimed for being one of the most influential artists of all time. A Rock and Roll Hall of Famer and Grammy Lifetime Achievement Award winner, Bowie possesses all the musical accolades befitting a legendary rock star, along with a few you'd never guess. He was inducted into the Science Fiction and Fantasy Hall of Fame in 2013, and he even has a species of spider named after him– Heteropoda davidbowie. David Bowie died January 10, 2016.
Lemmy Kilmister
(December 24, 1945 – December 28, 2015)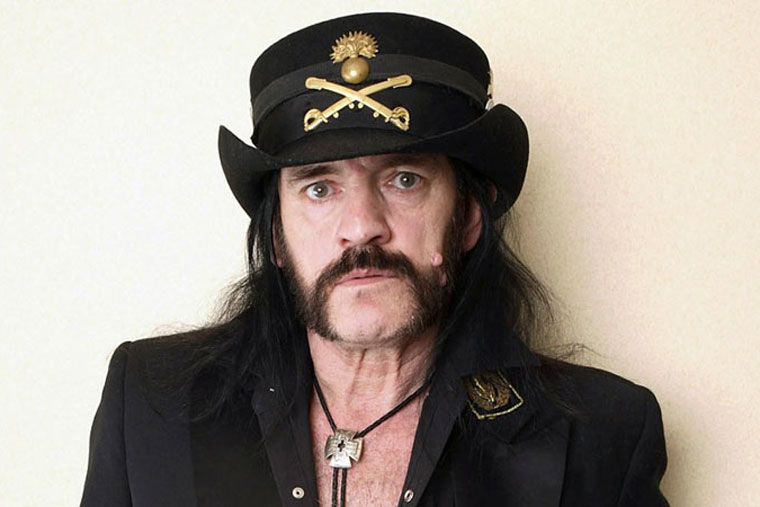 If rock and roll sprouted legs and became a human being, it would have glorious mutton chops, speak in a gravelly English accent, drink a bottle of Jack Daniels every day and be named Ian Fraser f*cking Kilmister, but we'd all call it "Lemmy." Lemmy was the founder, bassist, lead singer and principle songwriter for the seminal rock and roll band Motörhead. While Motörhead was a massive influence on the entire genre of heavy metal, often cited for beginning the New Wave of British heavy metal, Lemmy always stressed that they played "Rock n Roll." What's more badass than refusing to be associated with an entire movement that you're credited for starting?! Lemmy died December 28, 2015.
B.B. King
(September 16, 1925 – May 14, 2015)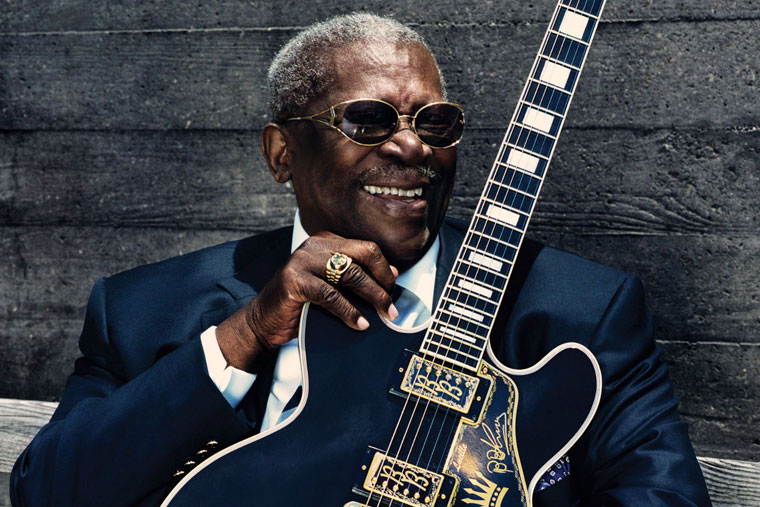 The last of the Three Kings of Blues Guitar, Riley B. King was one of the most influential blues artists to ever live. When you bear into consideration that American blues influenced essentially all late 60's and 70's rock artists, British and American, it's safe to say that B.B. King's guitar work and powerful singing voice inspired almost every generation of popular music that's followed. He won 15 Grammys, holds honorary Doctorates in music from Yale and Brown Universities, and holds down spots in both the Rock and Roll and Blues Hall of Fame. B.B. King died May 14, 2015, but his impact on American music will last forever. Long live the King.
While many of these legends couldn't be more different from the next, one thing they all had in common were an unconditional love for music. They all gave their all to their art and audiences, and seem larger than life even after death. While their legacies will live on forever, these legendary losses serve as a reminder to experience the music you love, live and in person, as often as you can, because you never know if that epic concert you just saw will be the last.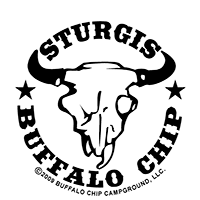 Presented by the Sturgis Buffalo Chip®
The Sturgis Buffalo Chip is the Largest Music Festival in Motorcycling™. Established in 1981, the venue's nine-day festival, known as The Best Party Anywhere™, remains one of the world's most televised and longest running independent music festivals. Buffalo Chip guests have the freedom to party and play while experiencing world-class concerts, outrageous events, moving freedom celebrations, thrilling PowerSports and more. Located three miles east of Sturgis, SD on 600 creek-fed acres, it offers cabins, RVs, camping, a swimming hole, bars, mouth-watering food, showers, paved roads, and more to visitors traveling from all corners of the world. All concerts are free with camping. For more information visit
www.buffalochip.com
.
Who is the most legendary musician you've ever seen live? Tell us about it in the comments below!