The Les Paul guitar is an undisputed icon of rock and roll.
Some of the most legendary riffs and solos of all time were written with a Les Paul, and many of those celebrated tunes have been played on the Wolfman Jack Stage at the Sturgis Buffalo Chip®.
Well, it just so happens that the Chip is giving away an Epiphone Les Paul Special II guitar signed by George Thorogood along with a $200 Hot Leathers shopping spree in the Rock The Holidays Sweepstakes.
That's right, YOU can win a guitar with some serious rock star cred.
And, with some practice, maybe one day join this league of these seven Les Paul legends that have rocked the Chip.
1. Billy Gibbons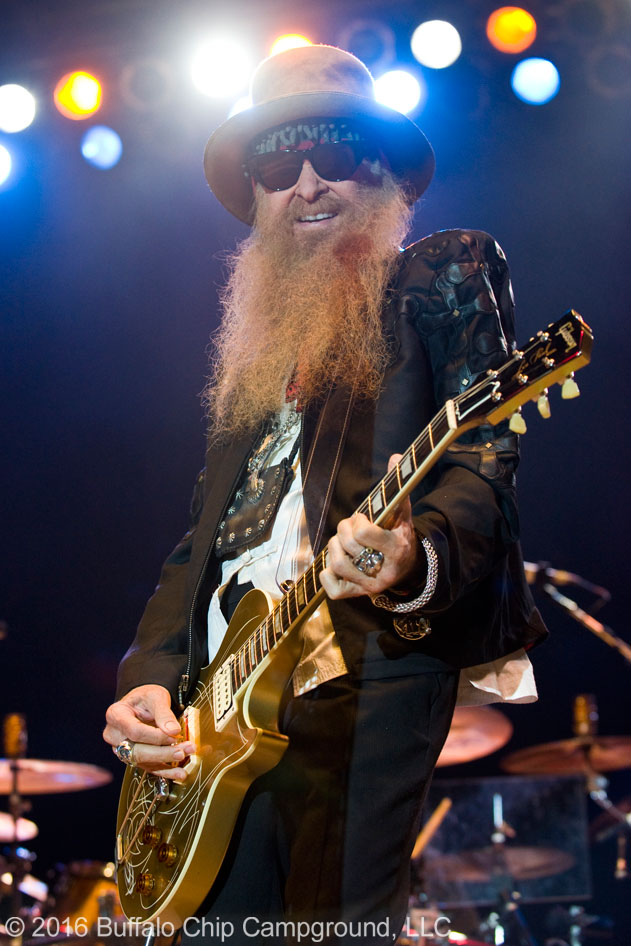 A living legend who belongs on any "best guitarist" list, the Reverend Willy G. has quite the collection of whacky-looking guitars. However, you'll see him churning out his trademark Texas blues-rock grit most often on a Les Paul. His pride and joy is his 1959 Les Paul, "Pearly Gates," which he has used on every ZZ Top song ever recorded.
2. Slash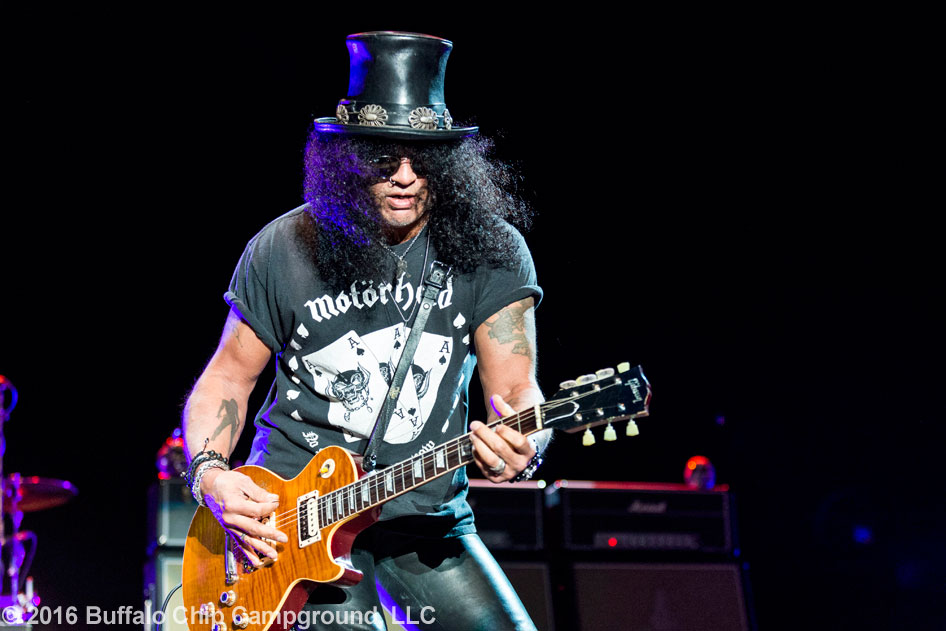 It's hard to say what comes to mind first when Slash is mentioned—the top-hat floating above his chaotic mass of curly black hair, or the lightning-speed licks he's been cranking from Les Pauls since his days with Guns N' Roses. Slash rocked the Chip in 2007 with Velvet Revolver, and in 2012 with Myles Kennedy and the Conspirators, Les Paul in hand on both occasions.
3. Joe Perry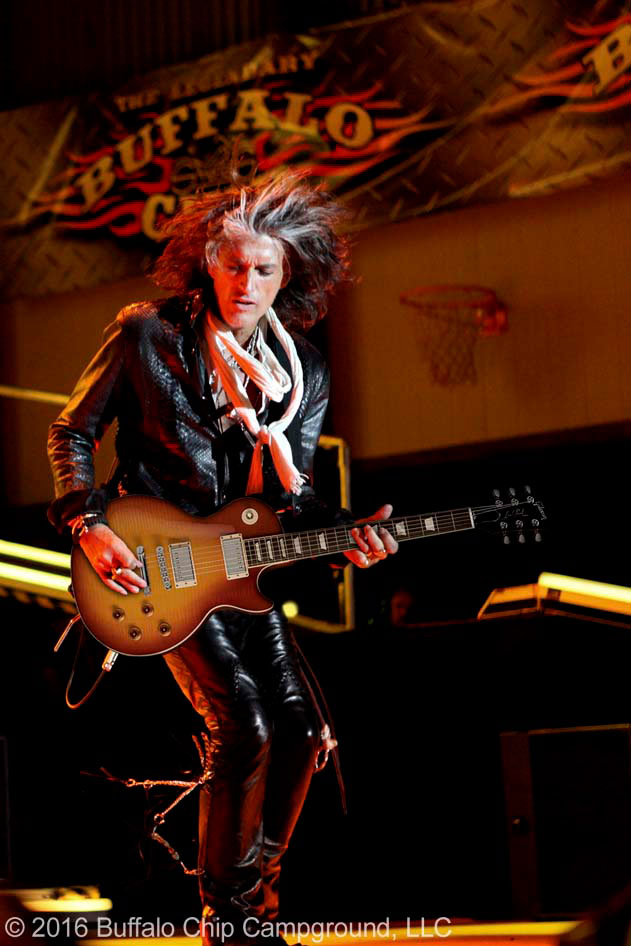 Joe's remarkable 40-plus-year career with Aerosmith has made him one of the most revered guitarists of all time. His pure rock and roll attitude, sound and style encouraged countless aspiring rockers to pick up a Les Paul. But the imitators can dream on, because there may not be another person that's wrung more sweet emotion from a Les Paul than Joe Perry.
4. Gary Rossington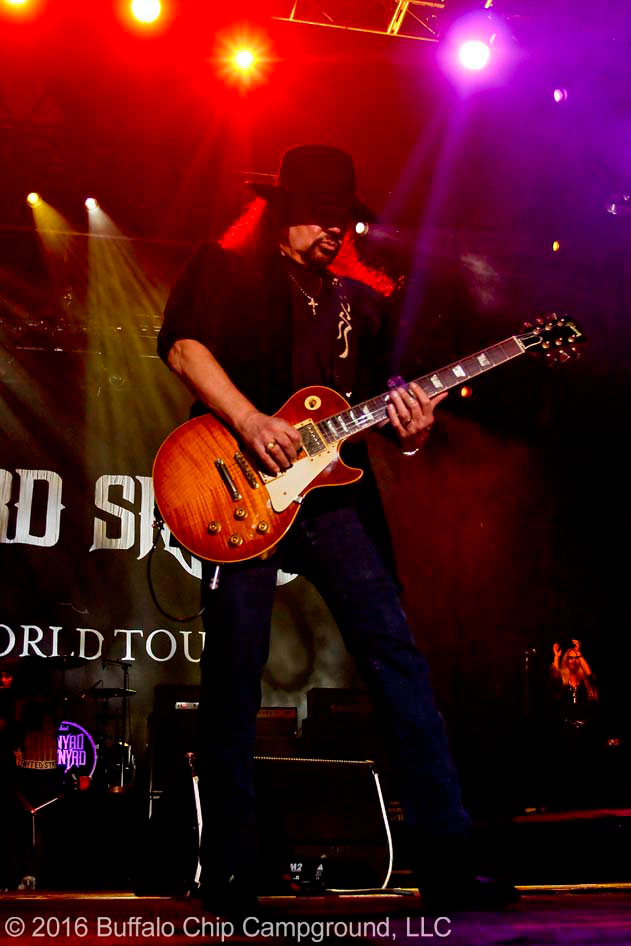 As the only original member still with Lynyrd Skynyrd, Gary Rossington has been to hell and back. And on his incredible musical journey, he rocked a Les Paul the entire time. Gary and his Les Pauls have been blowin' down the road with Skynyrd for over 40 years, helping pioneer the genre of Southern Rock, and it doesn't look like they'll be stopping any time soon.
5. Tom Scholz
Prior to recording demos in his basement that later became Boston's massively successful first album, Tom Scholz was a product design engineer at Polaroid with a master's degree in mechanical engineering from MIT. His technical knowledge led him to start his own guitar effects company, Rockman. He also thoroughly modified his 1968 Les Paul, which he used to rock the Chip in 2012 and also to record all of Boston's huge hits.
6. Joe Bonamassa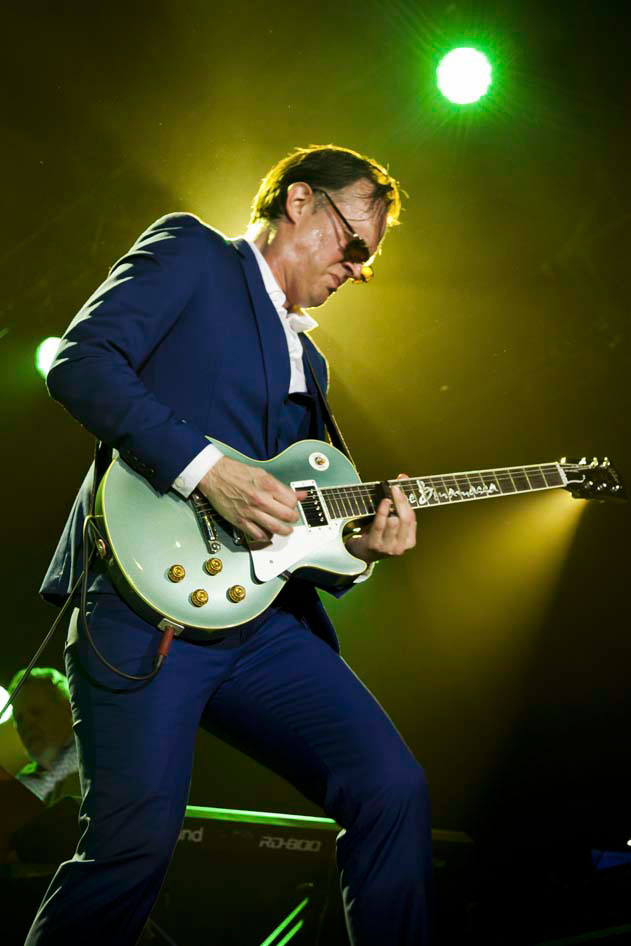 Joe Bonamassa might be a bit younger than most of the people on this list, but that does not make his accomplishments any less impressive. His career began when he opened for B.B. King at 12 years old. He performed at the Chip in 2003, and has since continued his takeover of the blues-rock world. When Joe is wowing audiences with his blistering virtuosity, he's doing it most often with a Les Paul.
7. Warren Haynes
Warren Haynes has played with the who's who of the Southern rock and jam scenes, beginning with David Allen Coe, continuing with Dickey Betts and various incarnations of the Grateful Dead. In 1989, he joined the Allman Brothers Band, with whom he performed at the Buffalo Chip in 2001. He also fronts two of his own bands—Gov't Mule and The Warren Haynes Band. He's a touring machine, and he does it all with a Les Paul.
If you want to win a guitar that's truly one-of-a-kind, register online for your chance to win our Rock The Holidays Sweepstakes, and maybe one day you'll be a Les Paul legend too.