When the colors start to change, bikers in cooler climates know that riding days are probably numbered. But with this sad news comes a silver lining, as Mother Nature saves one of her best motorcycle rides for fall. A group of seasoned riders unanimously singled out this ride when asked to share their favorite, and we compiled their experiences in the article "One Ride You Must Take Before You Die." So with fall colors about to peak, we just had to take in the breathtaking scenery and exhilarating twists and turns for ourselves in order to bring you this stunning ride video:
Experience Spearfish Canyon during the height of fall colors during the last week of September and first week of October.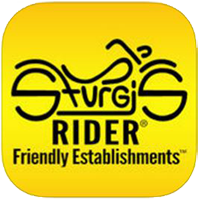 This article presented by the Sturgis Rider Friendly Establishments Mobile App
Look…we all eat, we all sleep, and we all enjoy finding friendly folks who want to help us get from point A to B in life. And when you're out on the road riding in uncharted territory, sometimes finding those places and faces can be a real guessing game. But now you can find thousands of places ready to roll out the red carpet for bikers like you with the interactive map on the Sturgis Rider Friendly Establishments mobile app. See who's on your route, find out why they're place is worth a stop and share your experience with other bikers. This handy tool is a FREE DOWNLOAD on any Apple or Android device. Revolutionize your ride and download yours today!
Where are some of your favorite fall rides? Let us know in the comments below!