For Mai Richards, becoming the face of the Sturgis Buffalo Chip® for 2020 meant traveling down a road with some unexpected twists and turns. After entering the Buffalo Chip Poster Model Search Presented by Bud Light Seltzer in March, COVID-19 virtually caused the contest's gears to grind to a halt. It's safe to say no one was completely certain how things would shake out, including this first-time contestant. But when the model search was able to fire back up in June, Mai was poised and ready to show she had the beauty, brains and personality to stand out from the other 14 worthy finalists and earn the title.
Mai hit the ground running, knocking out her photo shoot with the area's most renowned boudoir photographer, Henry Roy, after just over a week on the job. The results were absolutely stunning, but don't take our word for it. Check out some of Mai's sexiest shots and learn more about her personality below to see why she'll be a great addition to the Best Party Anywhere®!
Get to Know Poster Model Mai
Mai's favorite hobby is riding her 883 Sportster Superlow.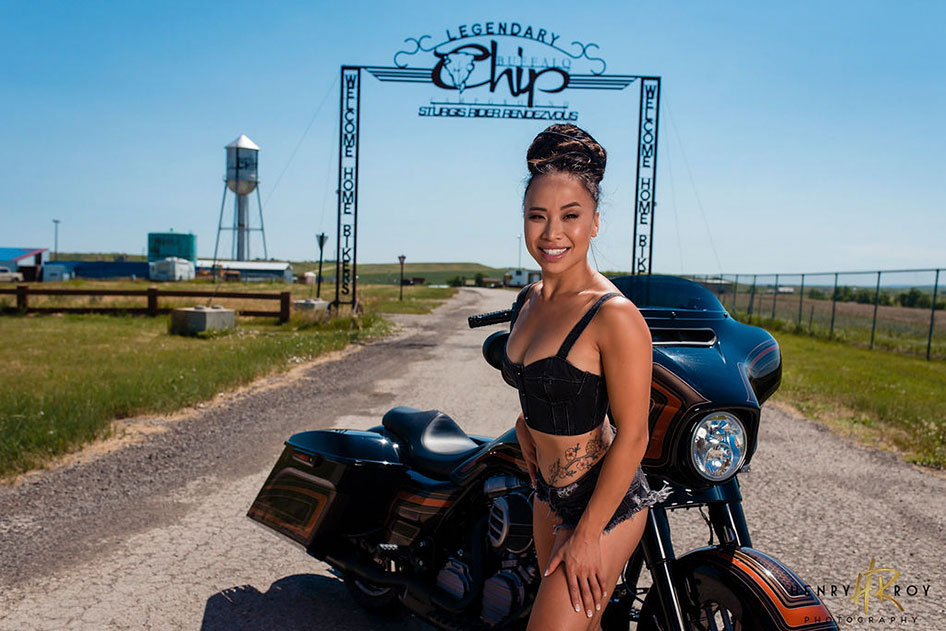 She doesn't care where she rides, just as long as she's on her bike.
Even though it wasn't hers, Mai had no problems climbing onto this FLHX Street Glide customized by Corey Ness in honor of the Buffalo Chip's 2nd annual Rusty Wallace Ride. Learn more about the bike and find out how you can own it here.
Mai decided she wanted to be the 2020 Buffalo Chip Poster Model because she had never experienced The Best Party Anywhere and thought "what better time than the 80th Anniversary?"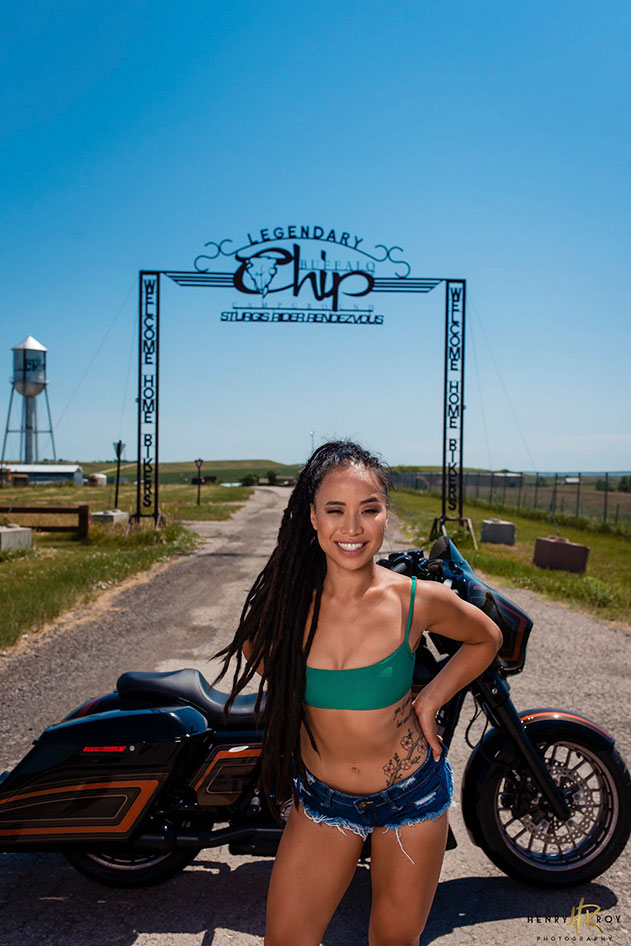 She says the best advice she's ever received is that there's no growth in the comfort zone and no comfort in the growth zone.

Mai was certainly comfortable in front of the camera, both at the Legendary Buffalo Chip and at Sasha's Cycles of Sturgis.
Caring, charismatic and kick-ass are the three words she uses to describe her personality.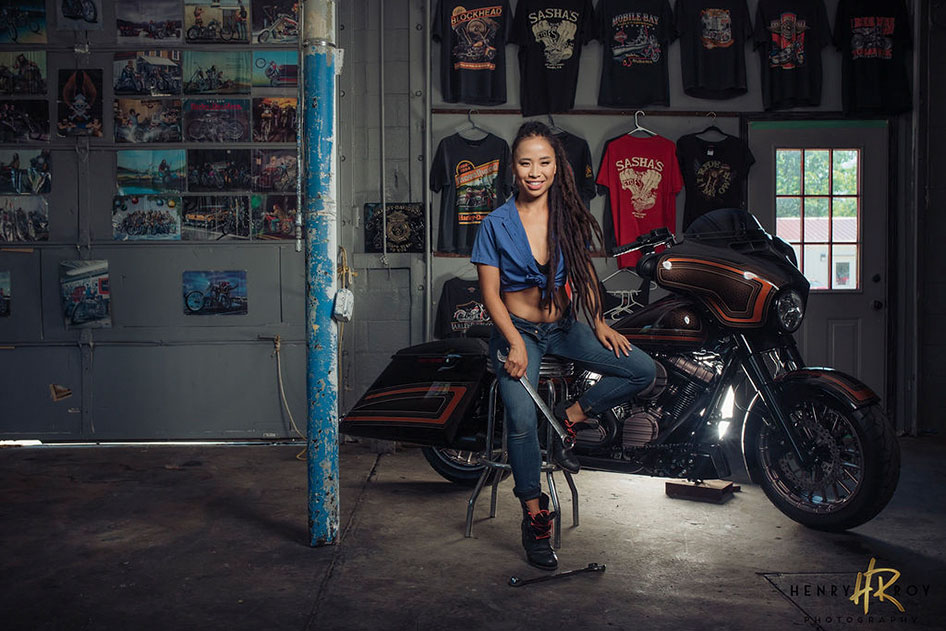 Mai thinks the best thing that's ever happened to her is being adopted and coming to America.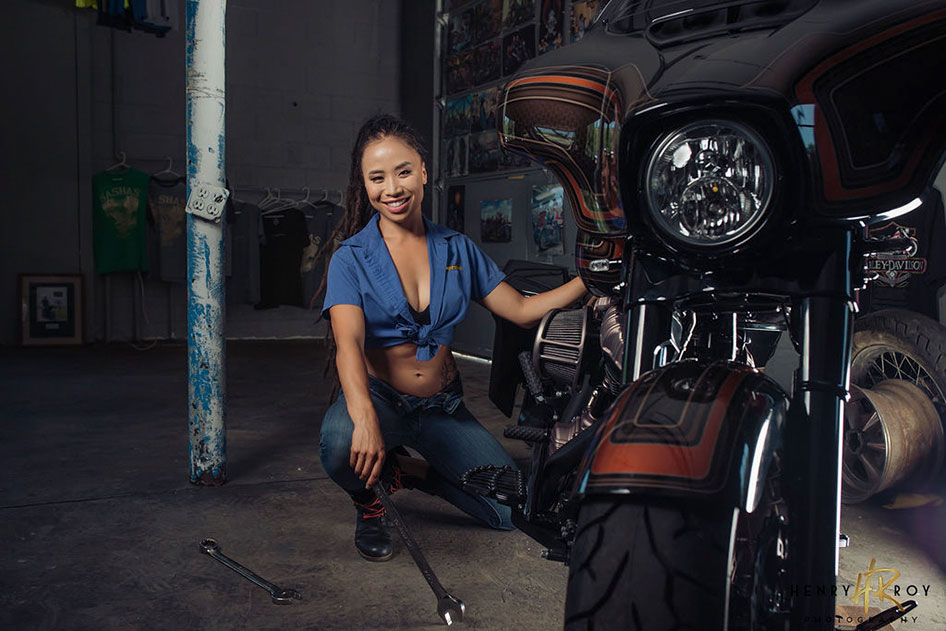 Visiting Vietnam and meeting her birth parents is high up on her bucket list.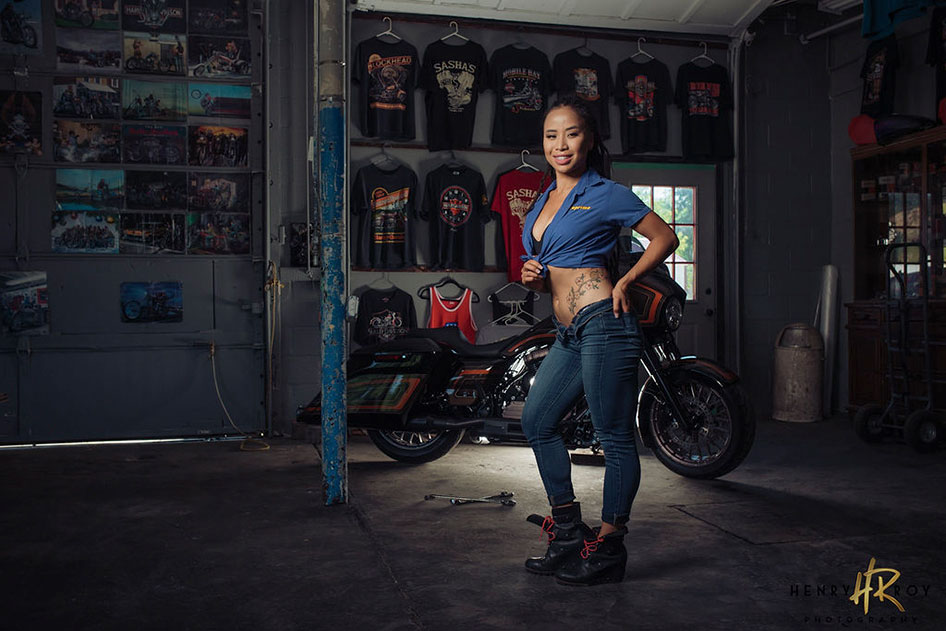 The first thing she would do if she won the lottery tomorrow would be to help the people who have helped her.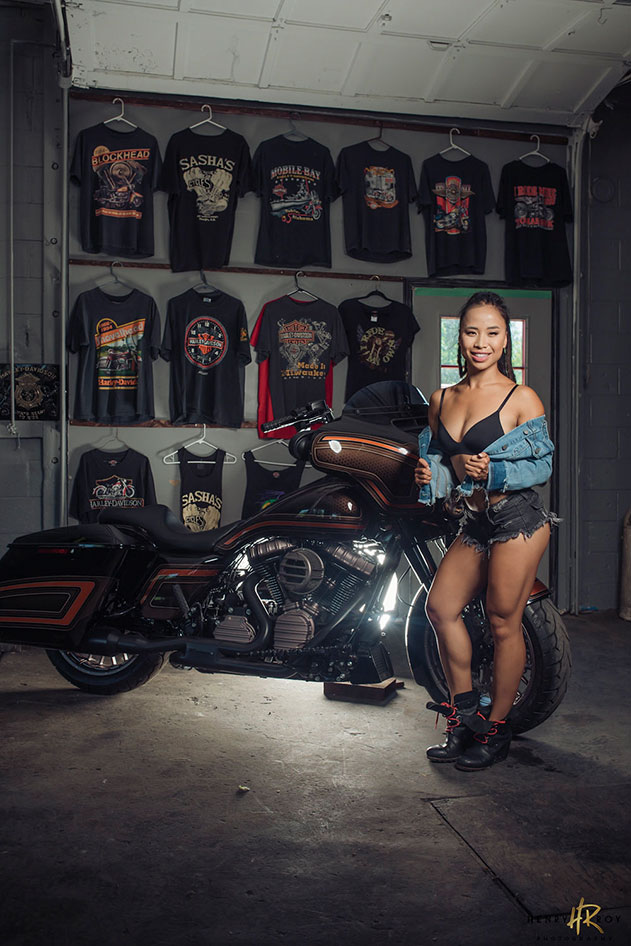 When she wants to have fun and cut loose, Mai heads to The Dime Horseshoe Bar in Sundance, WY.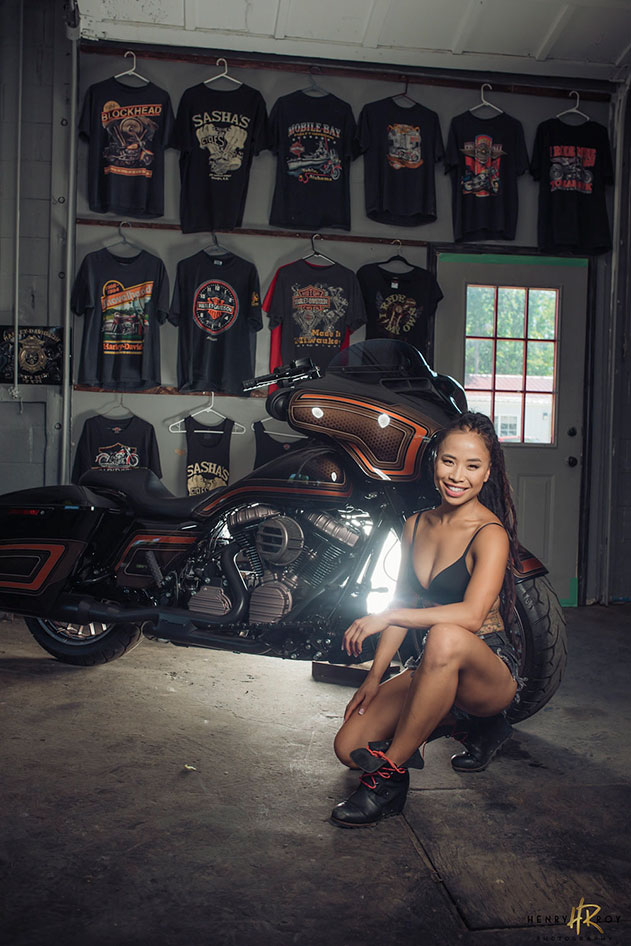 Mai's father is the biggest influence in her life because he inspires her to be authentic and be herself.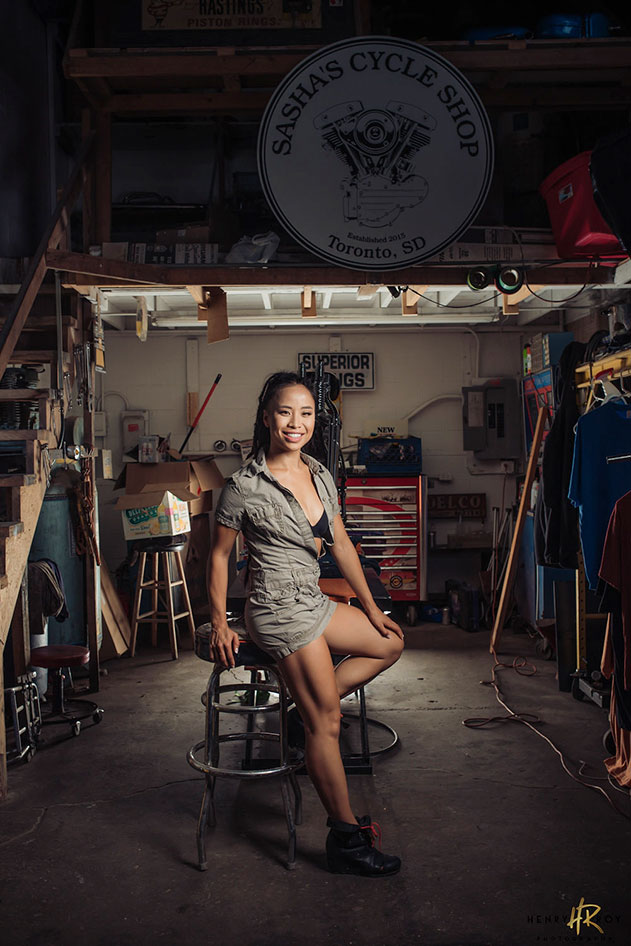 Mai says her spirit animal is a tiger because they are mysterious, fascinating, swift and powerful.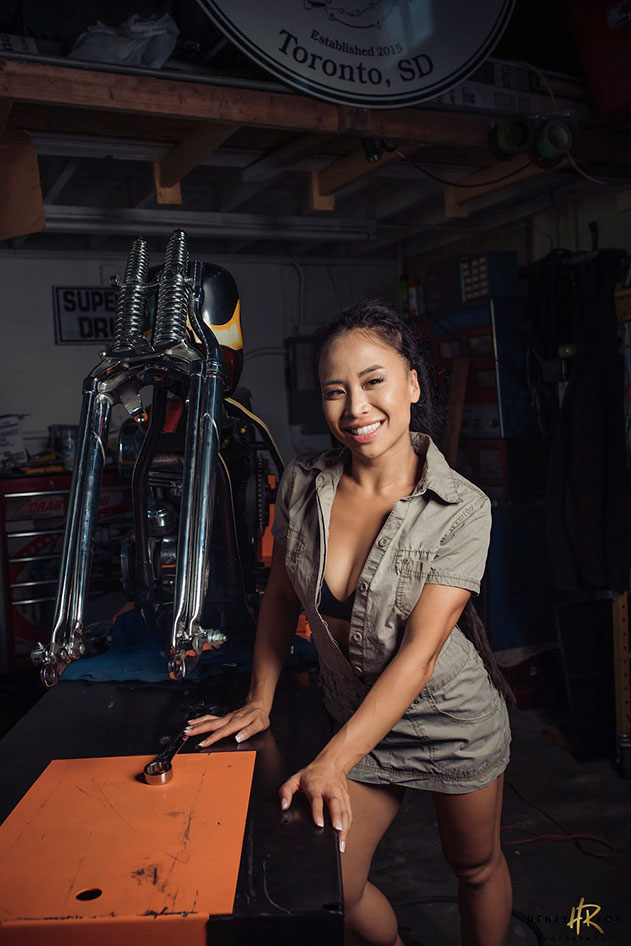 Her favorite band is Tool.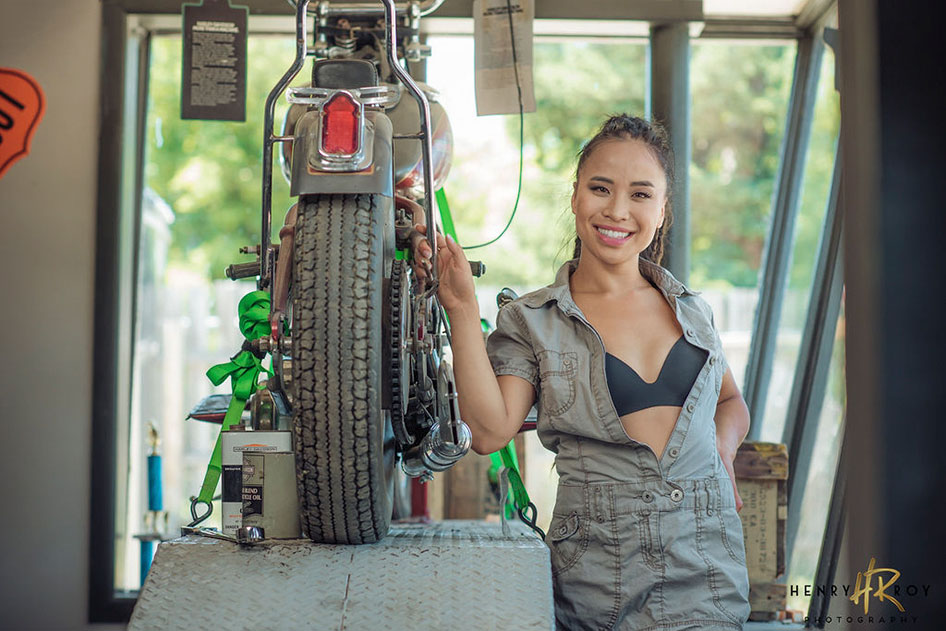 Mai says her secret talent is that she can "deadlift like a boss." Her maximum personal record is 315 pounds!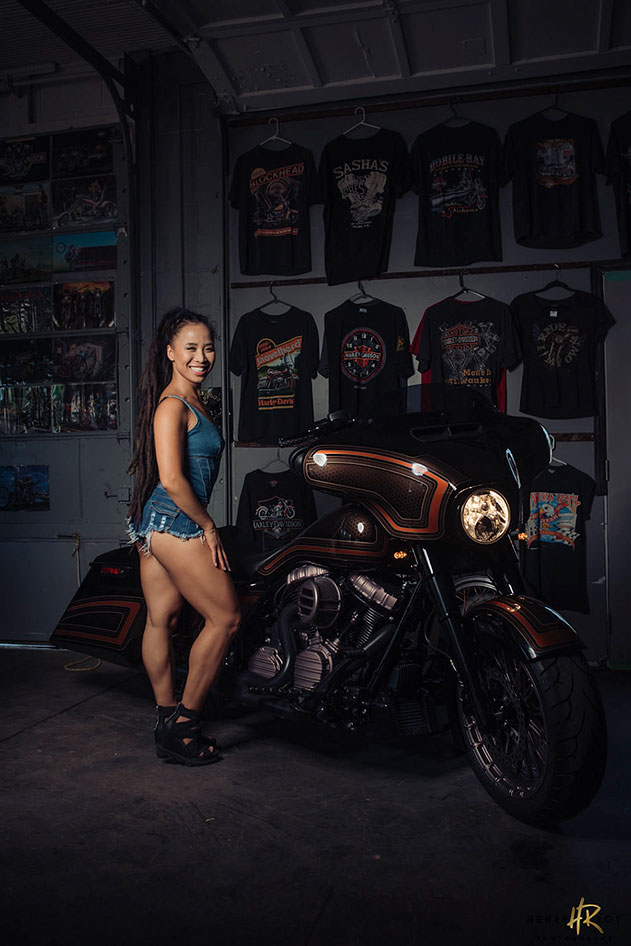 If she could hold any world record, Mai would want it to be in the 400-meter hurdles in track & field because it takes skill and speed to jump over hurdles and sprint to the finish line.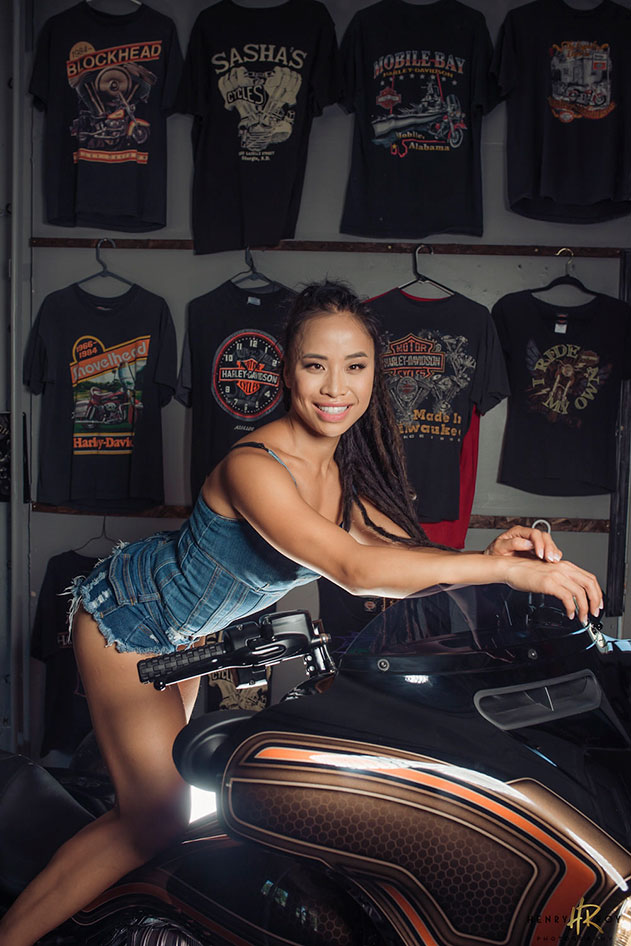 Meet Mai in Real Life
As the face of the Best Party Anywhere in 2020, you can expect to see Mai all over the Sturgis Buffalo Chip, making appearances at events, meeting new friends and signing the official 2020 event posters that bare her likeness.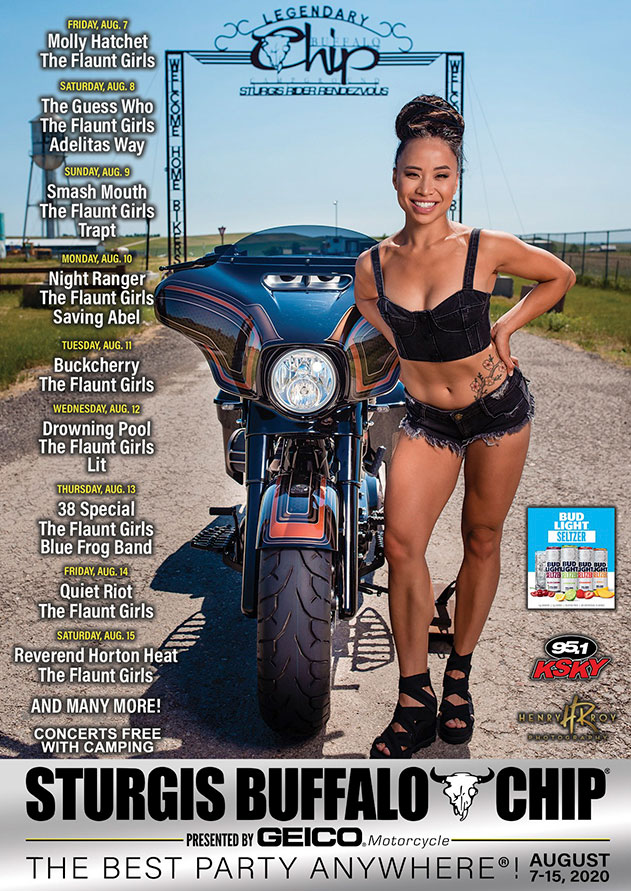 Be on the lookout for Mai at the Buffalo Chip's biggest events, and be sure to grab your poster to commemorate your trip to the Chip during the 80th! You'll find her doing poster signings nightly outside of Hot Leathers in the Buffalo Chip amphitheater.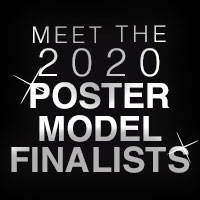 Meet the 2020 Poster Model Search Finalists
and see all the beautiful women Mai was up against in the competition.
This article includes fun details about all the finalists, as well as beautiful shots and one seriously sexy behind-the-scenes video of the finalists taken during their photo shoot.
Special thank you to Bud Light, KSQY Radio and Henry Roy Photography for their contributions to the 2020 Buffalo Chip Poster Model Search.
What was your favorite photo of Mai? Tell us in the comments below!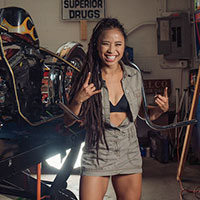 Presented by the Sturgis Buffalo Chip
Known as The Best Party Anywhere®, the Legendary Buffalo Chip believes festivals should be fun like a high five, reenergize you like a broken rule, and romance you like someone you just met and have to take home.
This nine-day festival of concerts and motorcycle events promises to bring you exciting events like flat track races and live performances from artists like Aerosmith, Willie Nelson, Five Finger Death Punch, Kid Rock, Rob Zombie and many more.
Find out more or get passes to the Best Party Anywhere at www.buffalochip.com and find out why it continues to be one of the most televised festivals in the world.