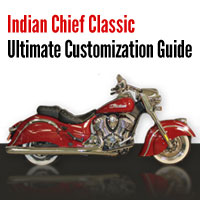 Class is in session for a group of Black Hills area high school students learning how customize a 2016 Victory Cross Country through the Buffalo Chip Challenge™ – The Next Generation of American Motorcycling, and you're invited to sit in and learn from the industry's finest right alongside them! If you'd like to learn the cutting-edge techniques needed to turn your own stock motorcycle into a head-turning custom, this blog will allow you to follow along with the program in your own garage as Randy Cramer of Dakota V-Twin shares all the tips and techniques you'll need to know.
After its completion, the motorcycle from this how to will be up for grabs at the Sturgis Buffalo Chip's annual Legends Ride®.
Watch for weekly blog updates sharing important tips and helpful how tos as the program unfolds.
Step 1: Tear Down
The first step of the process is to strip down the bike of all body parts and front end, including the wheel, lower legs, forks, triple trees and handlebars. The bare bike frame is then left with the electrical and motor still in place.
Step 2: Neck Rake Kit
The first thing Team Victory did to their Cross Country was install a neck rake kit from KewlMetal Inc. This kit is designed to bolt on to your current neck stock and adjust the rake and trail of the bike without requiring cutting or welding.
The students had removed the stock front end during the tear down, so they were able to dive right into the installation process. Follow their step-by-step process below.
Step 3: Install Rear Air Ride
For this build, Team Victory will be installing an Instant Up Full Air Ride Kit from Rusty Jones Customs. The kit's mono lever shock system is built the same way as the stock suspension; the only difference is that air lines run into this piece, allowing control of the ride with an air pump and bike-mounted control system.
Watch the install:
STAY TUNED! Rusty Jones himself comes in later to do an install video on the front section of this kit.
Step 4: Install Additional Urethane Parts
If you're working in your own garage, chances are you won't have the opportunity to push molds for your own urethane body parts. But since it's a process you wouldn't normally get to witness, we're giving you an inside look at how it works.
The Buffalo Chip Challenge student participants are fortunate enough to have access to Black Hills Urethane in Spearfish, SD through instructor Chris Malo, which allowed both Team Indian and Team Victory to see and participate in the injection mold process.
The process itself is proprietary to Black Hills Urethane, but you can get an idea of how it works by checking out this slideshow:
Step 5: Start Body Parts Mock Up
The parts made in step four now need to be fit like puzzle pieces onto the emerging custom machine
Team Victory starts with the rear fender and mounts that first, ensuring the piece is straight and level. Then they are able to mount the bags off each side of the rear fender, making sure they are evenly spaced and the level is correct. After this the team moves on to side covers, and finally to the front fairing and front fender. This build will use the stock seat and the stock tank, although the tank will be repainted.
Watch the process step by step in this slideshow:
Step 6: Mount Tires
If you've ever had to mount a tire, you know just how rough it can be on your rims. When you've got beautiful 26″ masterpieces like the ones donated to the Buffalo Chip Challenge by RC Components, you'll definitely want to take all the proper precautions to make sure your rims don't get any scratches or dings from putting on a tire. Luckily, there's a secret industry trick that can get a tire onto a big wheel without ruining the look of the wheel.
Check out this slideshow to see the secret revealed:
Step 7: Create Custom Taillights
Adding custom taillights is a simple process that will give your motorcycle a one-off look. You can easily create this eye-catching detail with materials bought at your local hardware store.
For the Buffalo Chip Challenge, Team Victory decided on the use of the Victory Motorcycles logo for their taillights.
Follow along with their taillight customization in this slideshow:
Step 8: Install Front Air Ride Kit
The students on the Victory team got special instruction when Rusty Jones of Rusty Jones Customs stopped by Dakota V-Twin to see how the build project was going. He also brought along the front-end components for his Instant-Up Full Air Ride Kit.
The team had already installed the rear end part of the system, but Rusty took a special trip to come show the students how to install the front-end portion of the system.
Watch this video to see a basic step-by-step process of how the system goes together to add a cool custom component to an already impressive Victory Cross Country custom:
Step 9: Install Aftermarket Cams
Aftermarket cams can increase the performance of your bike's engine by altering valve timing in a way that permits more efficient transfer of gasses into and out of the combustion chamber.
The Victory Cross Country in this particular build has overhead cams, so in order to install its new Lloydz Motor Workz aftermarket cams, the team will need to perform the steps on each cylinder individually and then reassemble with a new adjustable timing gear.
Follow along with their cam install with this slideshow:
Step 10: Choose a Painter
Choosing the right painter is one of the most important decisions you'll make when building a custom bike. That's because the paint and graphics are what pull people's attention from a distance, drawing them over to appreciate the rest of the details that make up your unique custom build.
Look for a painter with a clean preparation area to start the process and, if you're looking to get things done in a hurry, a heated paint booth in order to bake the paint on faster throughout each of the steps. Then talk to the painter to select the colors and graphics theme you'd like. Just be prepared to allow your painter latitude to be creative as an artist.
Steps:
Primer
Sanding & Re-primer
Two-stage paint = base + clear coat
Three stage paint = base (silver or gold) (flake or metallic) + transparent main color + clear coat.
All steps must be completed within 24 hours.
If you are adding graphics, the painter must scuff the clear coat then tape off the theme design on the body parts. There may be multiple colors in the theme, so the painter must repeat each step.
This build project was taken to CT Designs in Sturgis, SD for paint work and all the paint was donated by Sturdevant's Auto Parts in Rapid City, SD.
Step 11: Pinstriping & Graphics
Graphics are a great way to wake up your bike and add a custom touch you won't find on any other motorcycle out there. For this build, the Buffalo Chip Challenge tapped local artist Tim Peterson of Flat Earth Art Company to hand paint custom graphics and do some hand pinstriping. Tim is one of a few artists still in existence who does all of their art and pinstriping work by hand.
Step into the studio with Tim to learn more about his craft:
Step 12: Final Assembly
The final step of any build project is to assemble the bike. During this phase Team Victory loads the audio into the inner fairing, adds latches to the bags and installs final details like bag liners.
Watch the video below to see Team Victory's final assembly:
Step 13: Show the Bike
Taking your completed custom motorcycle to a show is a great way to see how your build stacks up compared to those of other builders and potentially get some recognition for all the hard work you've put in.
Days after completing this build, Team Victory took their Victory Cross Country Classic to compete at the Black Hills Motorcycle Show, where it won first place in the Full Custom Bagger – Victory Class.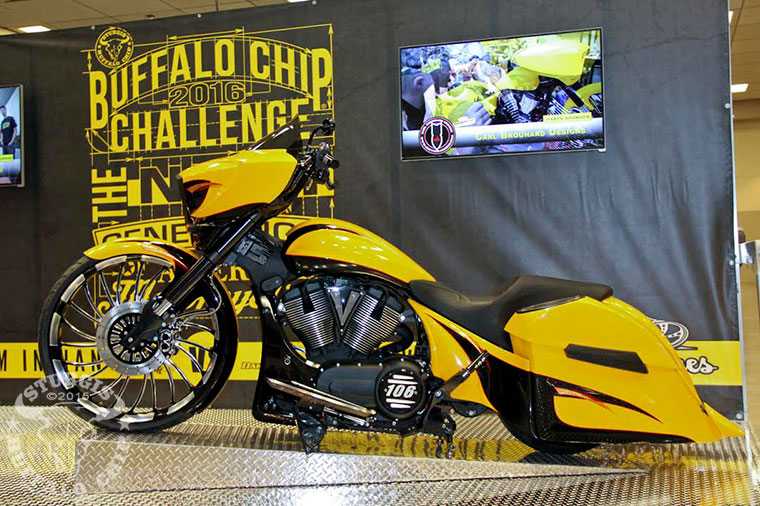 It then traveled to the renowned Donnie Smith Bike & Car Show, where it won first place in the Sport Street (Modified/Custom) Class.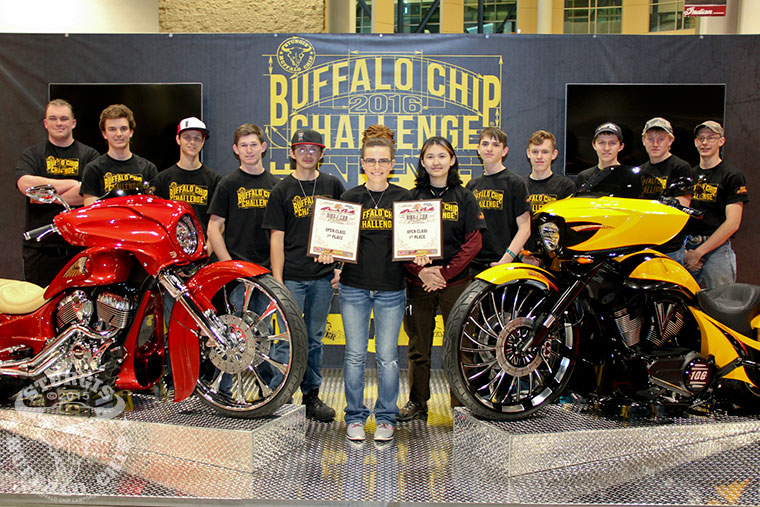 Don't miss your chance to be part of the action when this award-winning custom motorcycle is auctioned in support of the Buffalo Chip's signature Legends Ride® charity event on Deadwood's Main Street on Monday, Aug. 8!
Meet the Team
Under the direction of Randy Cramer of Dakota V-Twin (center), Team Victory (from left to right) is Brennan Davis, Patrick Spint, Shelby Delgado, Austin Rauscher, Hunter Spint, Matt Hovdenes and Arianna Nelson.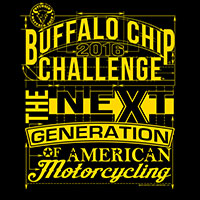 About the Buffalo Chip Challenge
The Buffalo Chip Challenge is an industrial education and scholarship program that partners with leading industry professionals to provide students with skills and experience to put them a step ahead. Each year student teams work under the direction of Keith Terry of Terry Components, Randy Cramer of Dakota V-Twin and Chris Malo of Baggster to customize motorcycles that will go head to head with pro builders from around the country at the Donnie Smith Bike Show and be auctioned off in support of the
Legends Ride®
charity event. In addition to learning cutting-edge customization techniques, student participants are eligible to receive $8,500 in scholarships to continue their education. They are the next generation. Read more about the Buffalo Chip Challenge
here
.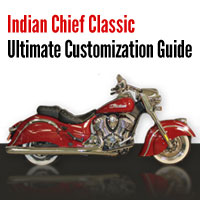 Pulling off a motorcycle project of such massive proportions is a task that requires the efforts of many. Thank you to the following industry leaders for powering the 2016 Buffalo Chip Challenge:
Stakeholders:
Sturgis Buffalo Chip
American Iron Magazine
Baggster
Dakota V-Twin
Dirty Bird Concepts
Hot Leathers
Indian Motorcycle Sturgis
Rusty Jones Customs
Terry Components
Parts Sponsors:
Arlen Ness Enterprises
Carl Brouhard Designs
CT Designs
Flat Earth Art
Hawg Halters, Inc.
Jamie's Repair
KewlMetal
Kreun Kustom
Legend Suspensions
Lloyd'z Motor Workz
MTX Audio
RC Components
Sturdevant's Refinish Supply Center
Trask Performance
Vee Rubber America