Get Ready for a Smack Like You've Never Felt Before
Prepare for the blunt force of one this year's most relentless Sturgis Concerts when Godsmack's combination of hard-hitting alternative metal riffs, hypnotic melodies, and no-nonsense lyricism mesmerizes you during their 2015 August music festival performance debut at the Buffalo Chip. The Boston hard rockers will shine down from the Wolfman Jack Stage Monday, Aug. 3, 2015.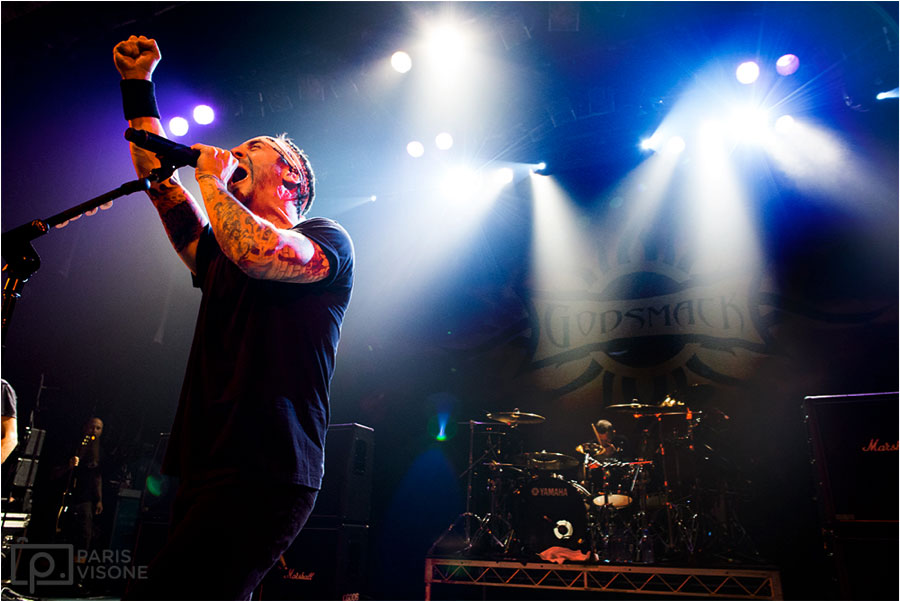 Godsmack rose to elite status within the hard rock world shortly releasing their debut album in 1998, and have remained there ever since. Busily touring the globe in support of their chart-topping 2014 release, "1000hp," these four titans of post-grunge hard rock will lay the smack down on Sturgis Rally concert-goers with hits like "Keep Away," "I Stand Alone," and "Shine Down," in addition to modern interpretations of classics by Led Zeppelin, The Beatles, Joe Walsh, and Pink Floyd.