Let these Ladies Turn Up the Heat on Your Sturgis Rally Experience
Sensual dances, blazing fire and aerial circus stunts will light up your nights when you take in a performance from Illumination Fire Troupe during the Chip's August music festival. As the premier fire performance troupe of the Midwest, the luscious ladies of Illumination will combine their visionary choreography and acrobatic skills with fire, to spark your imagination, ignite your spirit and bring you an experience that is uniquely Sturgis!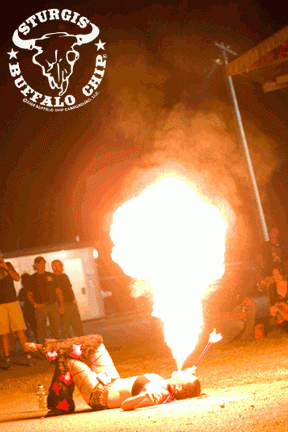 Let Illumination Fire Troupe dazzle you during nightly performances at the Kinison Stage. The troupe employs costumes and props such as fire fans, fire staffs, tethered weights, wands, hoops and knives to create the full experience. Their passion for sensual movement and fiery heat even inspires these women to use their own bodies for such dangerous stunts as fire eating, fire breathing and even fire fleshing!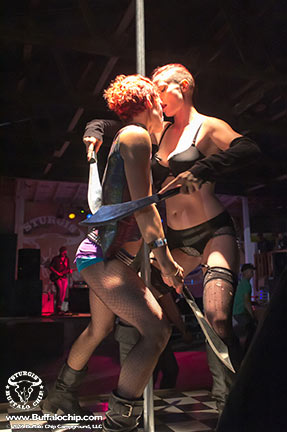 Don't miss your chance to see the Sturgis Rally's hottest act light up the night with its unforgettable performances during the Best Party Anywhere™. Reserve your passes today!
What's the wildest thing you've seen the ladies of Illumination Fire Troupe do? Tell us about it in the comments below!
"Illumination Fire Troupe is EPIC!! Don't ever lose 'em, Chip!" – Travis Weisenel