Now You're Messin' with a Helluva Lineup Aug. 3!
Prepare to dive deep into the vault of classics you started spinning on vinyl in the '70s and have yet to stop playing today. Epic Scottish rockers Nazareth are headed to the Buffalo Chip on Monday, Aug. 3 to deliver legendary licks from the Wolfman Jack Stage prior to performances from Twisted Sister's Dee Snider and Godsmack!
From "Hair Of The Dog" to "Love Hurts," Nazareth has a catalogue that serious rock fans like you know by heart. The band's 45-year career has brought you 23 albums, and they're showing no signs of slowing down. Nazareth's Buffalo Chip performance comes hot of the release of their newest album, "Rock 'n' Roll Telephone."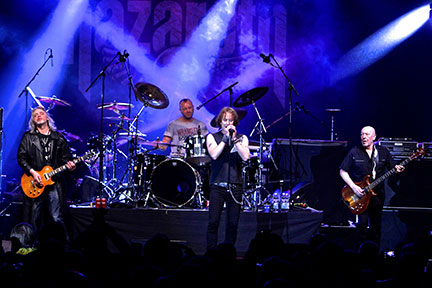 There's a reason Nazareth has sold in excess of 30 million albums worldwide, spent serious time at the no. 1 spot on the charts and is credited as an influencer to countless hard rockers including superstars Guns 'N' Roses. This band is one of the greatest in all of rock 'n' roll.