The Sound of Madness Will Make You Go Crazy During One of the 75th's Most Intense Sturgis Concerts
Get ready for a ruckus when Shinedown's hard rock spectacle of powerful vocals and guillotine guitar riffs ignites in one of the year's most explosive Sturgis concerts. The Florida hard rockers will descend on you during the Buffalo Chip's August music festival Tuesday, Aug. 4, 2015.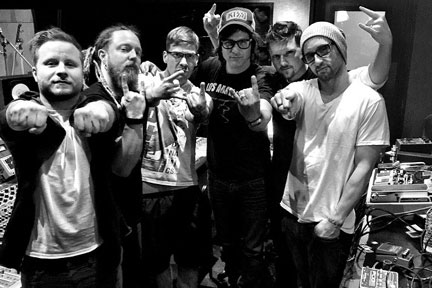 Expect to be blown away by impassioned performances from the band's substantial body of hits, which includes "45," "Fly from the Inside," "Save Me," "Sound of Madness," "The Crow & the Butterfly," "Bully," and many more. And who knows? With Lynyrd Skynyrd also playing the legendary Wolfman Jack Stage that evening, maybe a special performance of "Simple Man" is in order.
Shinedown has become a household name since their platinum 2003 debut "Leave a Whisper." Together with their subsequent three releases, Shinedown has sold over six million albums worldwide. The band is in the studio and plans to release their currently untitled fifth album this year, possibly by late July or early August.