Brace Yourself for a Barrage of Knuckle-Bruising Hooks during a Night of Sturgis Concerts that Makes No Compromises!
After holding down a spot on the Chip's list of most-requested bands for over a decade, Social Distortion has joined the Buffalo Chip's lineup of Sturgis concerts to make their rally debut on the legendary Wolfman Jack Stage Wednesday, Aug. 5! This high-octane live show will inject you with a dose of energy so strong that you'll remain supercharged long past the John Fogerty performance that follows it.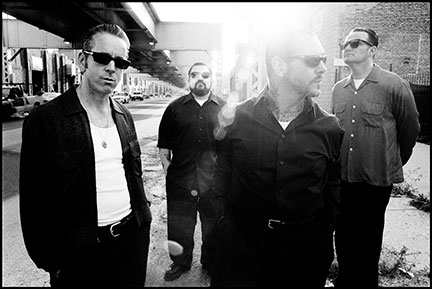 Social Distortion's tenacity has helped the band overcome a great deal of hardship since its inception in the late '70s, including numerous personnel shifts, the demise of the Los Angeles hardcore scene from which the band arose and the heroin addiction of bandleader Mike Ness. These experiences helped fuel both the angst and passion you'll hear in the band's rootsy blend of blues, country and rockabilly.
The diverse catalogue Social D brings to the Chip's summer music festival will have you throwing your fists in the air to universally loved originals like "I Was Wrong," "Story of My Life," "Ball and Chain," and "Bad Luck," as well as covers like Johnny Cash's "Ring of Fire," the Rolling Stone's "Under My Thumb" and Chuck Berry's classic "Maybeline."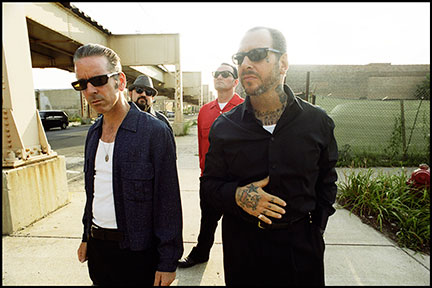 Fittingly, Social D's passion for creativity and counter culture extends beyond the musical realm into the world of custom motorcycles. The same dissatisfaction with mainstream that drew Mike Ness to the likes of Johnny Cash and The Rolling Stones has also bled into a dedication to customs of all kinds. Since 2003, Ness' day-to-day life has revolved around hot rods, customs, bikes and choppers through his own custom parts shop, Black Kat Kustoms. When it comes to designing and building, Ness employs the same self-indulgent approach he uses when writing a song—making sure each detail reflects his personal ideals and rebellious spirit.
Social Distortion's stop at the Buffalo Chip's summer music festival is sure to be a raucous celebration of the nonconformist. So where will you be on Aug. 5…blending in with the crowd somewhere else or taking a stand against the status quo? Reserve your passes now!
How excited are you to see Social Distortion bring their cautionary tales and anti-establishment anthems to the Chip's lineup of Sturgis concerts? Tell us in the comments below!
"There really isn't another venue that has better concerts." – Rebecca Vandine