Brace Yourself for a Rock Blitzkrieg during the Sturgis Rally with Concerts from the Ultimate Party Band
You'll get every ounce of party you deserve when Colossal Boss brings its intoxicating mix of in-your-face rock and melodic blues to the Chip's summer music festival. Colossal Boss' performances on the Chip's showcase stages promise a party of epic proportions–with more grit, soul, outlandish outfits and insane stage antics than you can handle.
The members of Colossal Boss are notorious for being just as wild off stage as they are on. No matter the temperature, it's always easy to spot Colossal Boss by the horned, hairy helmet and long fur coat worn by frontman Steven Douglas.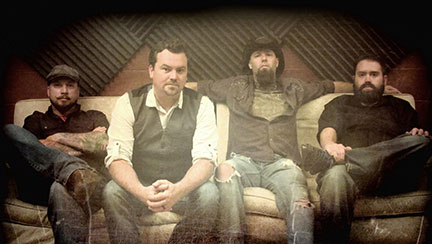 Colossal Boss draws its influence from a long, eclectic list of celebrated blues and rock artists including Robert Johnson, Stevie Ray Vaughan, The Black Crowes, The Allman Brothers, Led Zeppelin, Aerosmith, Deep Purple and U2. But make no mistake, this band's Sturgis concerts will bring you a distinctive sound that's truly its own!
This band will be out-partied by no one, so where will you be when they take the stage during the Party of the Century? Don't take a siesta at your campsite and miss out on a bona-fide Colossal Boss bash. Reserve you passes now and check out their performances at the Chip during the Sturgis Rally!
We've got some hilarious stories about Colossal Boss to share, but we want to hear yours first. Tell us your favorite memory from one of the band's shows in the comments below!
"Good music, good people, good ridin', good shit!" – Ben Davis