Strap Yourself In for Supersonic Concerts that Can Only Happen when Stars Align
When Mothership lands on Sturgis Buffalo Chip soil during the 35th anniversary of The Best Party Anywhere®, it will be a sign that pure, honest rock 'n' roll has once again returned to our planet on a mission to unite you with all the other true believers. After making their first touch down on the Buffalo Chip's showcase stages during the 75th annual Sturgis Rally, this Dallas-based trio will be returning for another three-day intergalactic heavy rock expedition. And this time they'll be going deeper, partying harder and exploring the outermost limits of the rock cosmos.
Prepare for takeoff as Mothership fills your party tank with rocket fuel, opening for Elle King and Lynyrd Skynyrd on Monday, Aug. 8. If you're able to ride out the g-force, they'll be back again during the official Sportster Showdown (link to Sportster Showdown landing page) After Party at Bikini Beach on Tuesday, Aug. 9. And after their excursion comes to a close with a midnight show at the Kinison Stage on Wednesday, Aug. 10, you'll be left with feeling that all is well with the universe.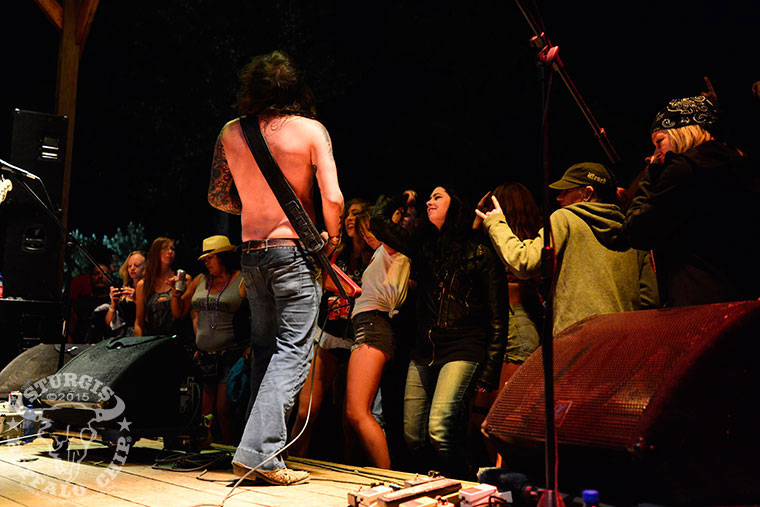 Mothership carries on the tradition of '70s' classic rock style, in updated and amped-up incarnation for the modern day. It's a singular sound that satisfies like a steaming hot stew of UFO and Iron Maiden, blended with the southern swagger of Molly Hatchet and ZZ Top, paired with a deadly chalice of Black Sabbath. You'll never be 100 percent sure whether a sound this stellar could exist without the aid of some otherworldly mind control, but quite frankly you won't care!