Get your Beards Ready for a Party at the Largest Music Festival in Motorcycling™ Aug. 7
Brace yourself for a sonic punch to the face that strikes harder than hillbilly at a honky tonk when Tim Montana and the Shrednecks hit the Wolfman Jack Stage Sunday Aug. 7. This hard-working band of unshaven shredders will be kicking off a wild night of dirt-stompin', whiskey-sippin' fun prior to Kid Rock and Leon Russell that you won't want to miss out on!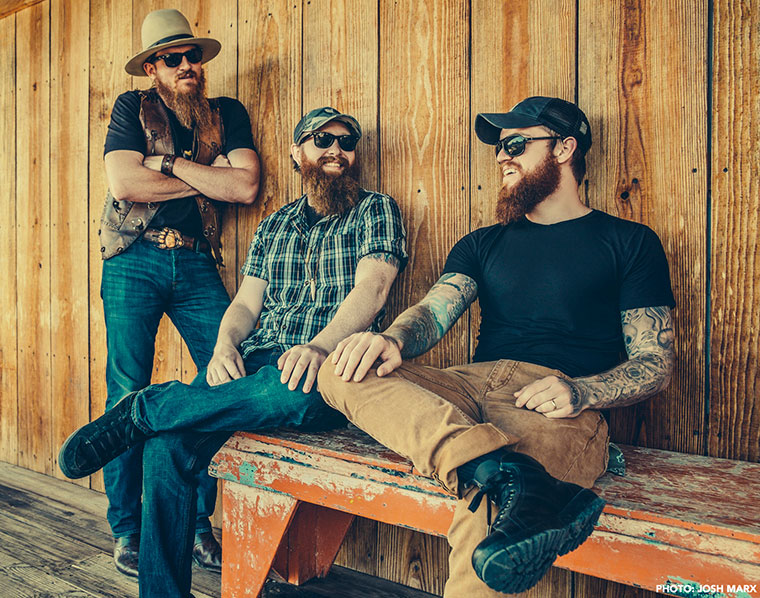 Tim Montana hails from—you guessed it—Big Sky Country, where he was raised in a cabin with no electricity. He taught himself how to play guitar by candlelight at a young age, and he loved to play anywhere he could find folks who wanted to listen.
Tim Montana and the Shrednecks has been tearing up the Nashville music scene ever since David Letterman happened upon one of their shows deep in the mountains of Montana. Once their unique sound caught the attention of the late night host, it wasn't long before Tim Montana and the Shrednecks had joined forces with Buffalo Chip favorites like ZZ Top and Kid Rock.
Fellow beard bearer Billy Gibbons was quick to lend his talents to several tracks on the band's eponymous debut album, including the hit "This Beard Came Here to Party," which later became the Boston Red Sox's unofficial theme song during their 2013 World Series championship run.
Even if you've never heard Tim Montana and the Shrednecks before, you'll feel like you're partying around the bonfire with old friends when the band take the stage at the Chip's August music festival with performances of songs like "Weed and Whiskey," "Rust and Red" and "Low Class."
Don't miss your chance kick off one of the biggest nights of The Best Party Anywhere with a band that works hard and parties harder on Sunday, Aug. 7. Reserve your passes now!