Experience an Authentic Piece of South Dakota Culture during the Sturgis Rally
When you're at the Largest Music Festival in Motorcycling™, it's not unusual to feel a rumble below your feet and have flashes of bold, beautiful color catch your eye. But during performances from the Buffalo Dreamers, the pounding drumbeat and passionate pageantry you'll experience will be so mesmerizing, it might make you forget about motorcycles for a few minutes!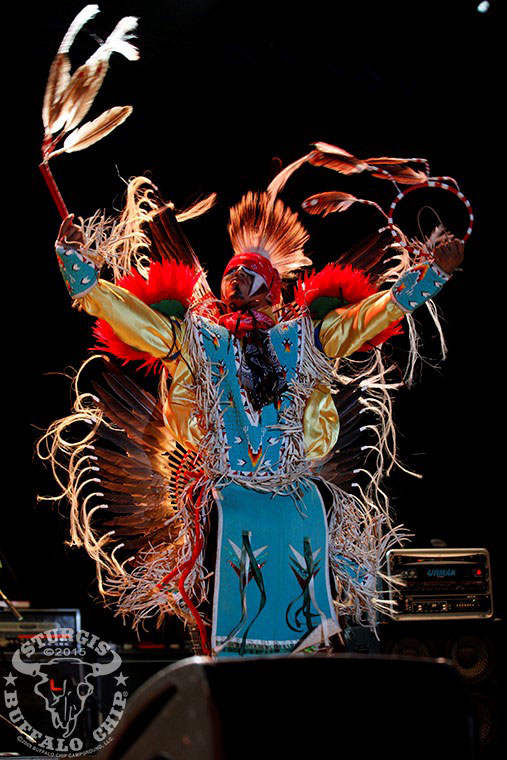 This troupe, led by Chief Sitting Bull's sixth generation grandson Jumping Buffalo, will be captivating audiences at the Buffalo Chip during the Sturgis Rally by performing traditional Native American dances nightly on both the Wolfman Jack and Kinison Stages.
For the Buffalo Dreamers, these dances are not a performance; they are a way of life. They speak from the heart, with a goal of keeping Native American tradition alive by sharing with you an important part of sacred Lakota culture that's passed down from generation to generation.
Watching Jumping Buffalo, his children and his grandchildren share the stories of their people through song and dance while dressed in full handmade regalia will make you realize that the Lakota and bikers both hold tradition and family dear.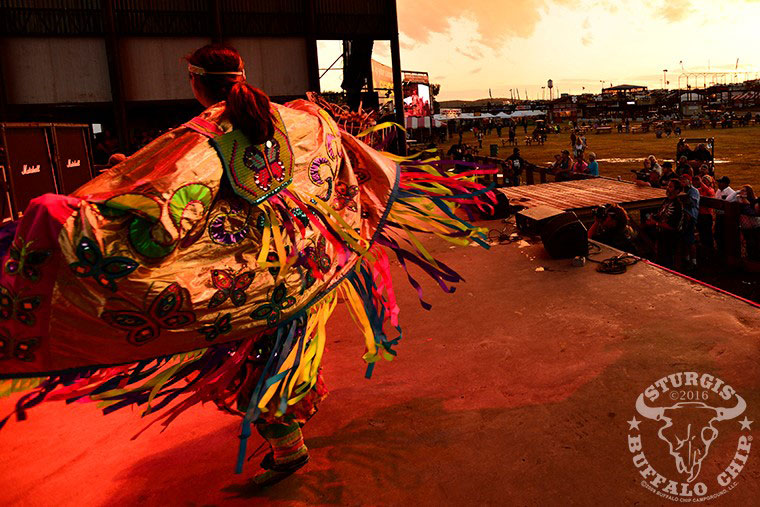 Don't miss your opportunity to experience an authentic piece of South Dakota culture by catching a performance by the Buffalo Dreamers. Reserve your passes now!
Learn more about the Buffalo Dreamers here.