Get Blown Away by the Greatest Show on Earth on Thursday, Aug. 9
Crank your party up to eleven and lose your mind to the tight rhymes, magnetic party anthems, and down-home Americana crossover stylings of Detroit's own American Bad Ass, Robert Ritchie, better known to the world as Kid Rock. The Bullgod will make his triumphant return to The Best Party Anywhere® on Thursday, August 9, 2018, and it's the party you need to be looking forward to All Summer Long.
| | |
| --- | --- |
| Who: | You, ALL your friends, and Kid F*ckin' Rock! |
| What: | Kid Rock |
| When: | Thursday, Aug. 9, 2018 |
| Where: | Buffalo Chip Amphitheater |
| Why: | Because You Wouldn't Dare Miss the Greatest Show on Earth |
| How: | Reserve your passes now! |
The Kid's been rockin' for quite some time now, and he's got a mile long list of accomplishments to show for it. Starting as a preeminent figure of Detroit's underground hip-hop scene, Rock's career exploded into the stratosphere with the release of his diamond-selling 1998 album "Devil Without Cause," which yielded some of his most enduring hits.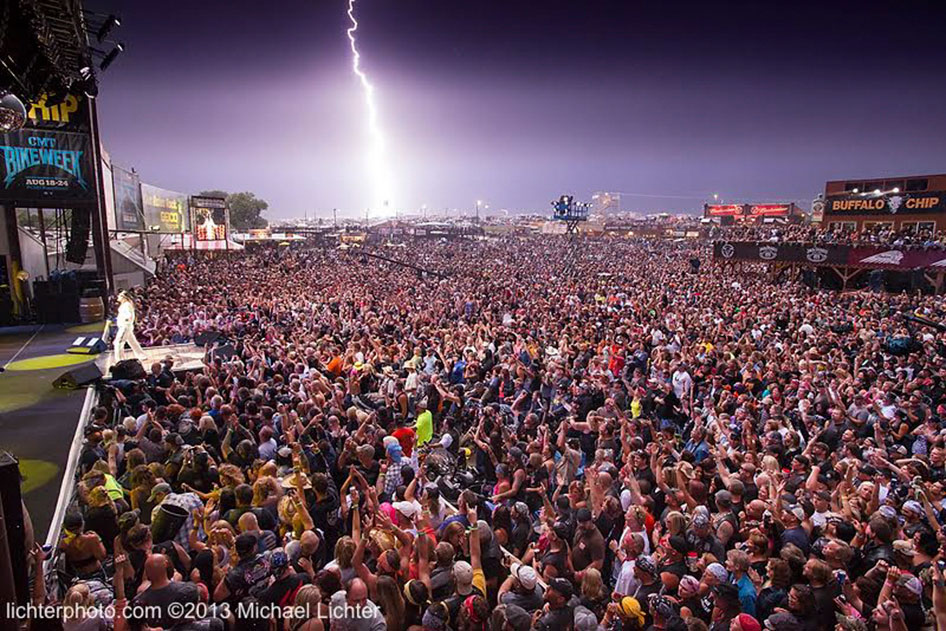 Since then he's gone on to sell 35 million albums worldwide and has collaborated with some of the most revered figures in both country and rock and roll, such as Bob Seger, Billy Gibbons, Willie Nelson, Hank Williams Jr. and Sheryl Crow, to name a few. The Kid's visit to the Chip will be a part of his aptly named tour, "The Greatest Show on Earth," in support of his November 3, 2017 album release "Sweet Southern Sugar."
Boogie, groove, mosh and immerse yourself in the music as Kid Rock weaves through his massive catalog of genre shifting tunes. Catchy country-rock crossovers like "All Summer Long," "Born Free," "Only God Knows Why" and "First Kiss" will have you belting out every lyric at the top of your lungs, while hard-edged rock/hip-hop classics like "Bawitdaba," "American Bad Ass," "Cowboy," and "Cocky" will have you twisting your throttle into the red zone.
When August 9 comes, will you be partying your ass off with Kid Rock and thousands of your best friends at The Greatest Show on Earth, or will you be revving your weed eater in applause to your little brother's Kid Rock tribute band concert at the local middle school? Don't even think about missing this show– Reserve your passes now!