The annual Freedom Celebration is a day set aside to honor all those who have served and sacrificed to protect American lives and freedom.
This Buffalo Chip tradition that began nearly 30 years ago has resulted in significant donations to two organizations that benefit America's veterans: America's Mighty Warriors and the Warrior Dog Foundation.
The 2019 event included a charity auction, presentation of a specially constructed trike donated by an anonymous benefactor for a wounded combat veteran, presentation of a trained emotional support dog to a local vet with PTSD, and the Bob Hanson Distinguished Service Awards.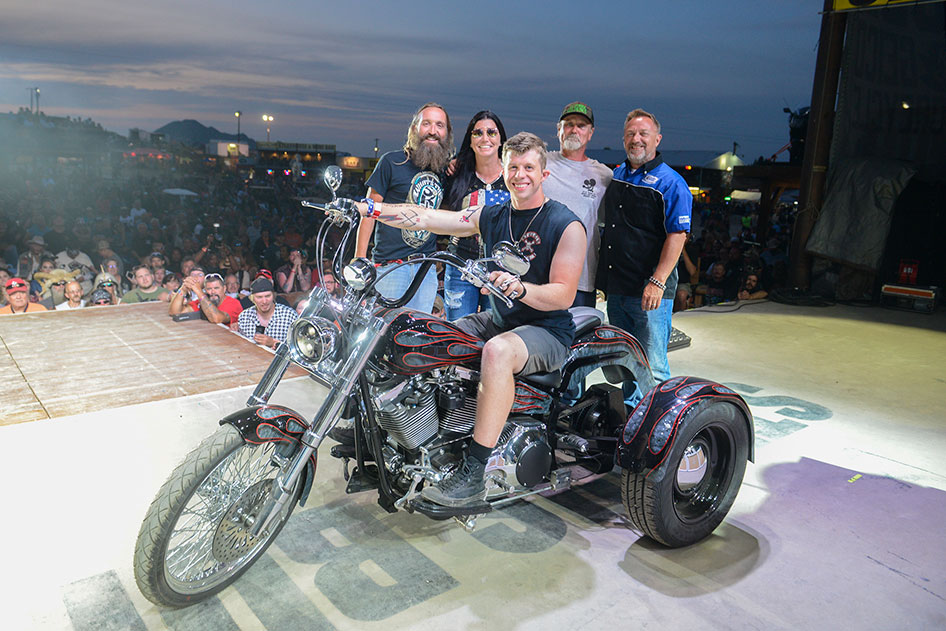 The Buffalo Chip plans to continue its mission of giving into 2020 with the return of events such as the Legends Ride, Biker Belles and Freedom Celebration.