Some of the world's biggest stars joined with the Buffalo Chip and riders at 2019's Legends Ride presented by GEICO Motorcycle on Monday, Aug. 5, making a powerful impact on local charities by raising $44,428. Those who attended the exclusive Legends Lunch that preceded the ride raised an additional $5,480.
Stars attending the event included Twisted Sister's Dee Snider, motocross legend Ricky Carmichael, actor and musician Sean McNabb, actor Tom Berenger, and Shannon Aikau, Ryan Evans and "Horny" Mike of HISTORY Channel's "Counting Cars."
The events were held on Deadwood's Main Street and at the Silverado and Historic Franklin Hotel. The Legends Ride has been featured on CMT, the National Geographic Channel, the Tonight Show, FX Network and the Travel Channel, as well as in many additional print, online and newspaper articles.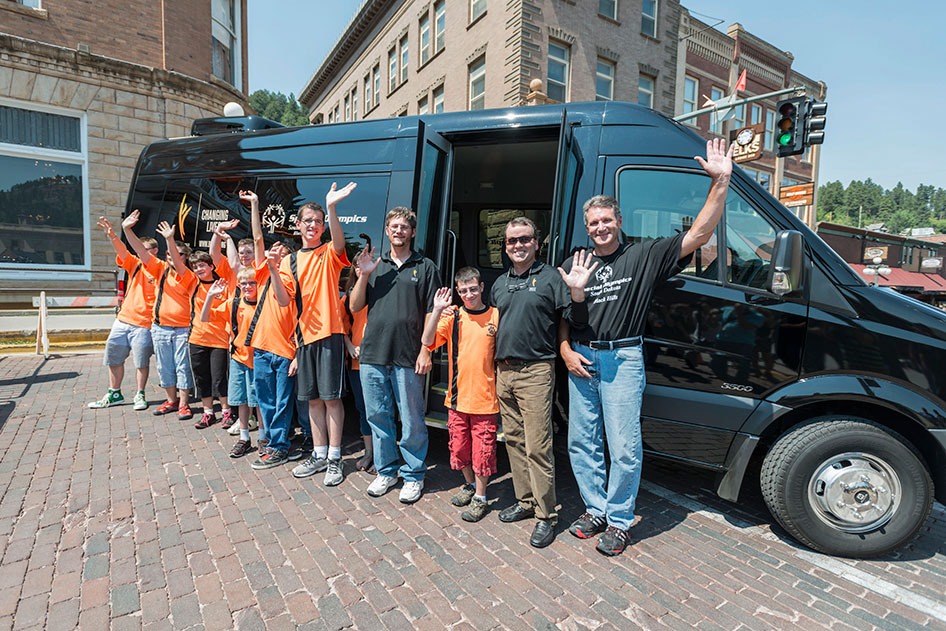 Contributions to the Rapid City Flame have been used to purchase a van to transport Special Olympians to practices and events. In an effort to help create an essential permanent athlete training facility for the athletes in the Black Hills, in 2016 the Buffalo Chip pledged $100,000 to renovate an existing facility to meet the growing needs of the organization. The pledged donation is an investment in more than just a gym, giving the 127 Special Olympians who are members of the "Rapid City Flame" a sense of permanence and accomplishment. The floor of the facility has already been renovated with donated funds and is currently in use.