Show Off the Best Parts of Your Rally Vacation and Win Big
Or Mail To: [email protected]
They say what happens at the Chip, ends up on social media. That's because many memories made during this legendary event are too good not to share with everyone. Since you're throwing your pics out anyway, why not win cool prizes, like a 2023 Buffalo Chip rally pass in the Chip Shots Photo Contest, while you're at it?!
Find your favorite photos
Email your photos to

[email protected]


(Please include information about which contest category the photos are intended for.)
After the Chip posts them, share the photos on your social media stuffs
Tell your friends to vote on the photos by liking, commenting, and sharing them
It's that easy!
Winners of each category will receive a FREE Buffalo Chip-themed prize pack,
The six category winners will then compete against each other. The photo with the most likes and shares out of those win a FREE 2022 Rally pass!
Submission period: Friday, Aug. 26 – Friday, Sept. 30, 2022
Voting period: Friday, Sept. 2 – Friday, Sept. 30, 2022
Prize pack winner announced: Monday, Oct.3, 2022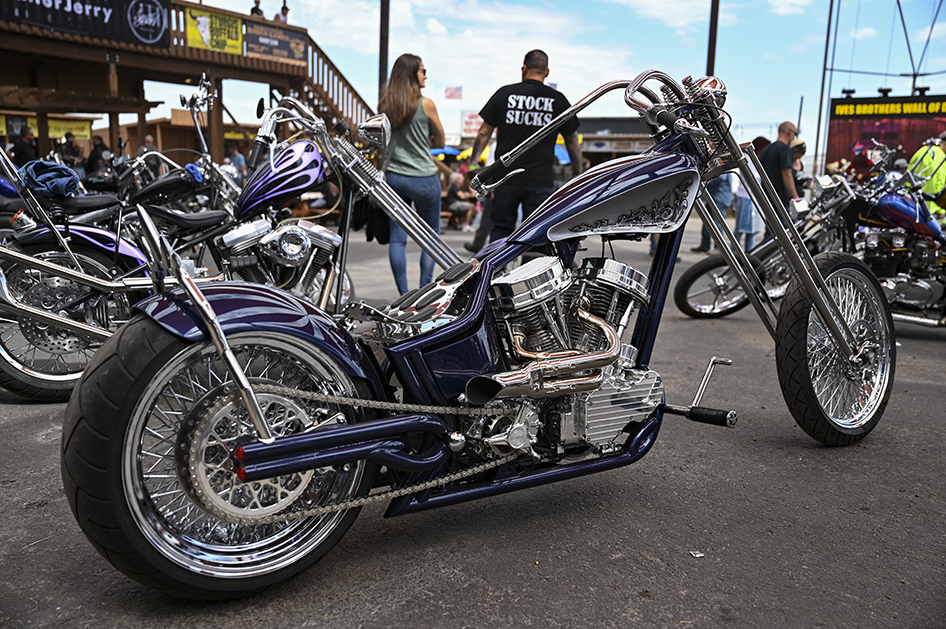 Submit your best motorcycling-related photos* for a chance to win this category.
Rides
Bike Shows
Motorcycles As Art
Races
Burnouts
Stunts
Badass bikes elsewhere at the Chip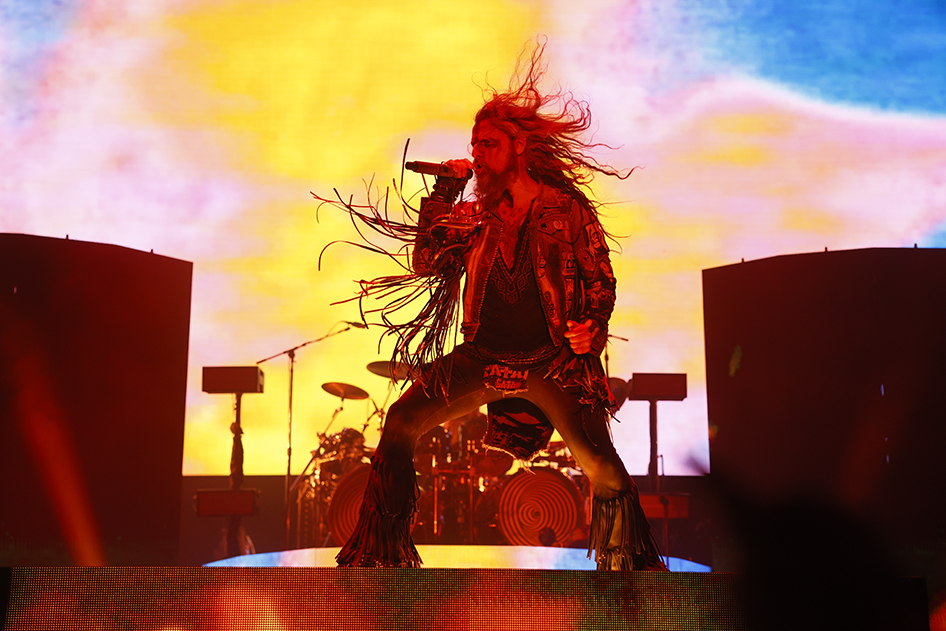 Submit your best concert photos from the Chip's 2020 party!
Wolfman Jack Stage
Bikini Beach Stage
Big Engine Bar Stage
Random campground jams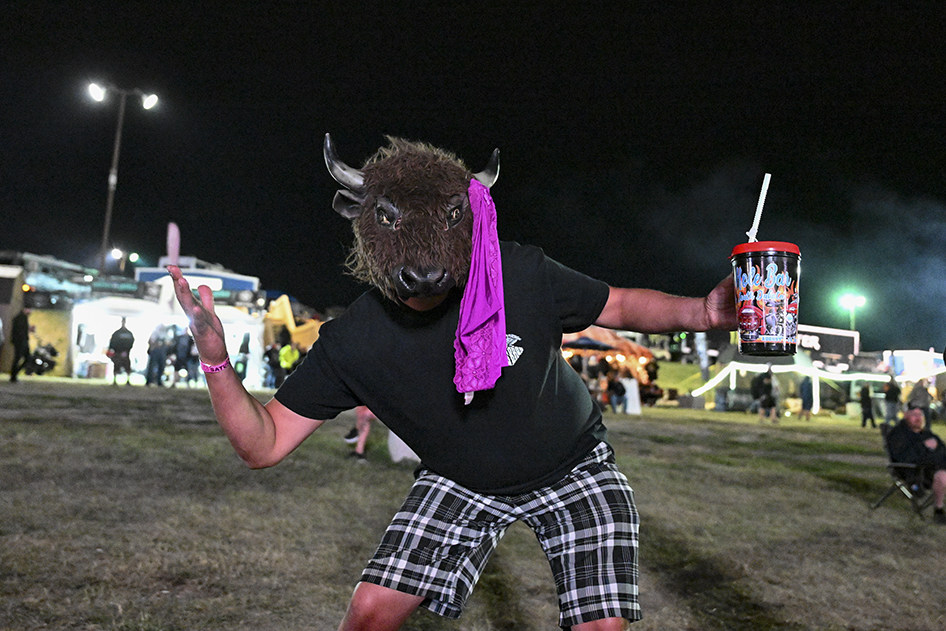 Submit photos that made you say WTF when you took them!
Tattooed Eyeballs
Guys in Mankinis
Masks, Costumes and Weird Outfits
Body Paint
Found Items
Weird and Wild Stuff
Category 4 – Party People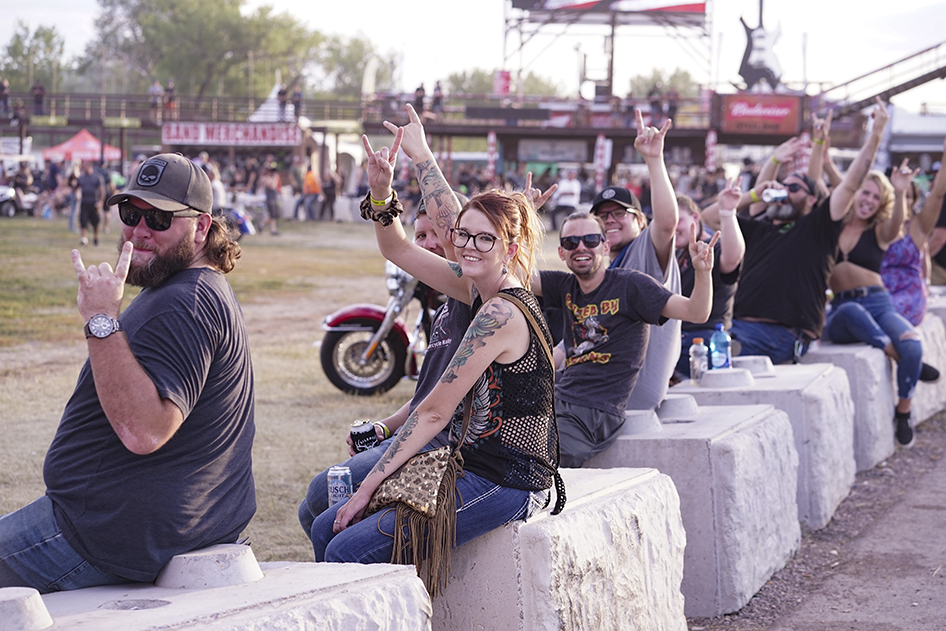 Send photos* of you and your friends having a ball and getting buck wild.
Group pics with big ol' grinnin' happy faces e'rywhere
Good ol' fashioned partyin'
Bikini Beach Olympics

Beers and Burps
Homemade Bikini
Homemade Mankini
Dick Pictionary
Whipped Cream Twister
Etc.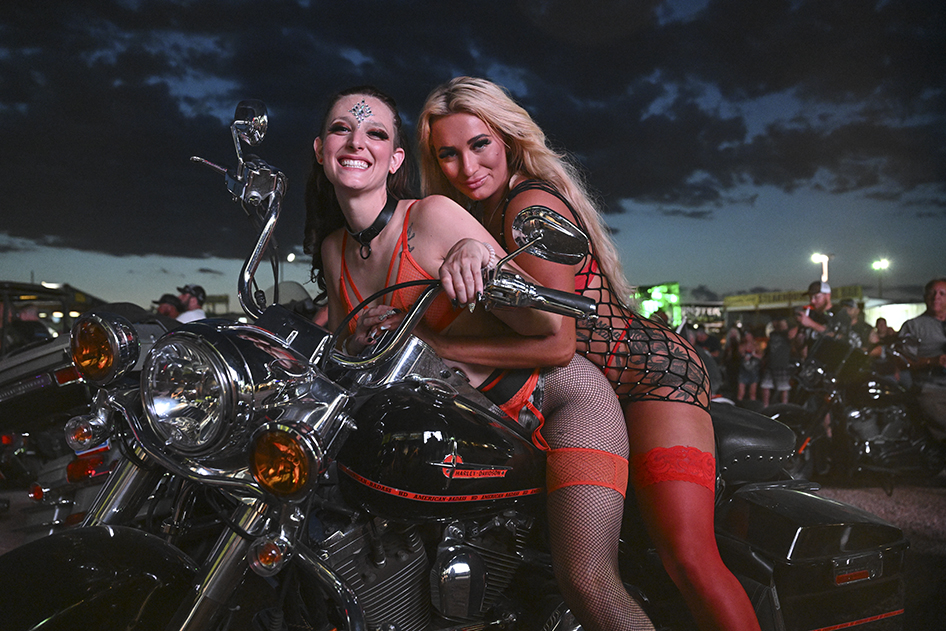 Got some pics with some of the über-mega hot hotties walking around the Chip?
Buffalo Chip Poster Model Mai
Miss Buffalo Chip
Bikini Bike Wash
Bartenders
Sassy & Classy Over 35 Model Search
Your old lady lookin' fine AF
Category 6 – Everything Else
The random cool stuff that doesn't fit into the other categories.
Landscapes
Sunsets
Food
Celebs
Tattoos / Tattoo Cafe
Barber Shop
Artsy stuff
So, what are you waiting for?! Send your Sturgis photos to [email protected], then send all of your friends over to the Sturgis Buffalo Chip Facebook page to like and share your photo, and you could be the winner!
* If more than three photos are submitted, the three best will be chosen for you. All entries are subject to Sturgis Buffalo Chip staff approval. Pictures displaying business names other than the Sturgis Buffalo Chip will not be posted.
* Contestants may only win one category in the preliminary round. In the event one contestant has the highest number of votes in multiple categories, that individual will be awarded the win only in the category won by the largest margin. A runner up will be chosen at the Buffalo Chip's discretion in any remaining categories.
* The Buffalo Chip may exclude any and all votes that it determines, in its sole discretion, were cast fraudulently. This includes votes that are being made from fraudulent accounts, the use of Internet vote purchasing services, entries posted to share groups, or excessive repeated shares made by the Voter. If a Voter is caught in any of the above indiscretions, the Buffalo Chip reserves the right to subtract the votes in question.
* The Buffalo Chip reserves the right to disqualify any Entry in the Contest or entitlement to a Prize, if, in the sole discretion of the Presenter, it determines or suspects that the Contestant has attempted to undermine the legitimate operation of the Contest by cheating, hacking, deception, or other fraudulent, deceptive or unfair playing practices.
Or Mail To: [email protected]
What's the coolest moment you captured or wish you could have captured during the 2022 Sturgis rally? Tell us in the comments below!