Everyone knows wet t-shirt contests are hot, but since the daily party at Bikini Beach is already so smokin', the Frozen T-shirt Contest has you and the rest of the contestants using frozen t-shirts to cool things down!
Bikini Beach Master of Ceremonies Jose Craigo hosts this daily contest that'll have you doing whatever it takes to get your wadded up, frozen t-shirt untwined and over your head before the other contestants. It's not as easy as you think, though! It's up to you to use your imagination as to how you will get the shirt undone and on. You can use your body heat to thaw it out, dump your beer on it, or use brute strength to pull it apart. Whatever method you choose, you'll be competing for bragging rights and a pack stuffed with cool prizes!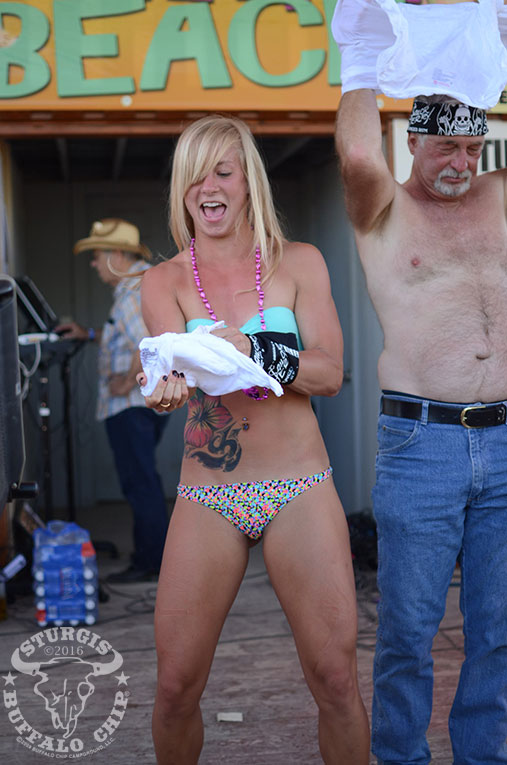 Beat the August festival heat, and don't miss out on your chance to participate in the Frozen T-Shirt Contest held daily at the Bikini Beach Showcase Stage. You can also check out the Chip Daily Schedule for info on our other hot contests.