Contestants Challenged to Build a Motorcycle and Paint Models in its Likeness in Mere Hours
What do you get when you combine irresistibly hot women covered only by acrylic paint with some of the country's most impressive custom bikes? The Beauty and the Beast Buffalo Chip Bike Build, that's what! The allure of this brand new Sturgis contest is sure to have Rally-goers hightailing it to the free CrossRoads at the Buffalo Chip® on Thursday, Aug. 8. Get ready, because the Sturgis Buffalo Chip rounded up some of the country's best custom bike builders and body painters to take part in this incredible competition!
The build off begins at 10 am, with each builder having only until 4 pm to build a motorcycle. The builders are responsible for bringing all the parts, tools and assistants necessary to create their masterpiece, and although the engine and transmission can be assembled ahead of time, the rest of the bike must be assembled on site during the contest.
The builders meet the body painters at 12:30, giving them each a schematic of one of the bikes being built. From the schematic, each painter will then create a full-body representation on a smokin' hot bikini model.
At 4 pm, the painted bikini models line up with their respective bikes and throttle them up. The Official Rat's Hole judging team will then judge bikes as well as their models creative likeness to the bike and present awards on the CrossRoads stage at 5:30.
Don't miss your chance to see and photograph these gorgeous women and beautiful bikes on the CrossRoads stage. And remember, this one-of-a-kind opportunity is available at the Legendary Buffalo Chip!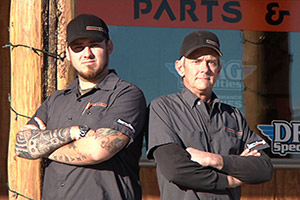 Nick Cramer
Nick Cramer, general manager for Dakota V-Twin in Spearfish, got his first Harley Davidson when he was 13 years old—before he had a car or even a driver's license. Growing up around motorcycles, it was a natural fit for he to and his father, Randy Cramer, to open Dakota V-Twin in 2006.
Nick attended college at Motorcycle Mechanics Institute in Phoenix, AZ. Immediately following graduation, Nick helped his father open the doors to the year-round shop, which services and customizes Harley Davidsons and custom American V-Twins throughout the Black Hills and Wyoming.
If he weren't in the motorcycle industry, Nick would be performing charity work for a non-profit. Dakota V-Twin lives by the same adage. The shop helped out their community by hosting a 9/11 blood drive, the Rhea Trevino Memorial Poker Run to benefit the Children's Home Society, donating to the Hamster auction to benefit the Children's Care Hospital, and much more.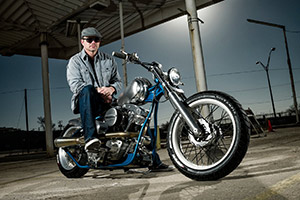 Dar Holdsworth
Dar Holdsworth loves, lives and breathes bikes. But his passion was not something he picked up on early in life. This builder spent his adolescent years in an orphanage, until his adoption at age 16.
Darwin joined the Air Force after high school. And after returning from Desert Storm, he started a successful visual design business that provided signage, displays and fixtures for the retail industry.
Dar was mentored by Sam Wills of Racing Innovations, collaborating on and helping build bikes. While building a bike for his dad, Dar approached Sam with a business proposal to design and build bikes together. His modest goal was to "offer the above average bike to the average Joe." Brass Balls Cycles was born.
Brass Balls Cycles proudly builds "Uncompromising American Motorcycles." They partner with the best companies using the highest quality components, mostly made in America. Brass Balls Cycles personally hand crafts each bike for the customer, and they limit the number built each year to ensure the highest quality and preserve the prestige of ownership.
Brass Balls Cycles placed 1st at the World Championships of custom/production bike building in 2011 and 2012.
They will make a big announcement here at the Legendary Buffalo Chip.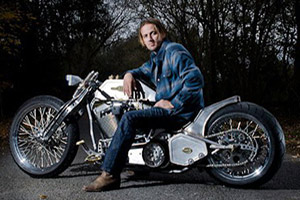 Kyle Shorey
Kyle Shorey was born in Roseburg, Oregon—a small town where opening day of hunting' season is considered a holiday, and if your shop isn't bigger than your house, you're just not living right!
Before ever completing a motorcycle project, Kyle worked on cars. It was around his 14th birthday when his brother brought home Kyle's first project, a Volkswagon Bug, for the two of them to work on. After pulling it apart and rebuilding it, he was hooked!
Kyle got his first motorcycle at age 21—a slightly modified '81 Ironhead. But he quickly found that the bike was not nearly long enough or low enough. "Since Dad said I could only have one project torn apart in his fleet shop and my Suburban had been there for close to a year, I did what any red-blooded motorcycle enthusiast would do! I tore it apart in my kitchen," Kyle says.
Kyle moved to Dallas and spent nine months working for Strokers Dallas, where he gained a following for his design and workmanship. Deciding that his time was more valuable than $12 per hour, Kyle took out some space in a friend's shop to continue working on bikes. And a few bikes later, Kyle opened Shadetree Fabrications. He planned to build tanks, bars and parts, but the demand for old style bikes, coupled with his passion for them snowballed. Today Shadetree is one of the premier custom bike shops in the Dallas area.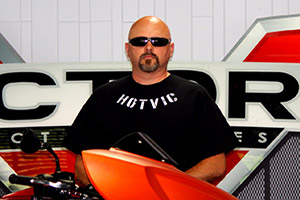 Tim Sutherland
Tim Sutherland owns Coastal Victory, just south of Myrtle Beach, SC, with his brother David. Together the brothers opened the business in March 2004.
After years of building some of the hottest custom Victory Motorcycles in the world, Coastal Victory created its HotVic line of custom Victory Parts. Since then, HotVic has quickly become the leading manufacture of both custom Victory bikes as well as a huge selection of custom Victory accessories.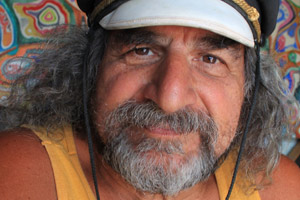 Crazy George
William George, aka "Crazy George," will tell you he has roots deep in the area. His parents participated in the Sturgis Rally in 1947 on their WWI motorcycle. George's mother was pregnant, went into labor and was cared for in a sweat lodge at the base of Bear Butte. Born on Aug. 8, George was celebrated his birthday at the Legendary Buffalo Chip for the past 30 years.
After being kicked out of Sturgis' City Park in 1981, body painter Crazy George took up residence at the Chip, and he's been coming ever since. With his creative spirit and gift to share, there isn't a story he won't tell. He identifies the Chip as "Our Party," and reminisces about the clients he has seen over the years: real bikers, skin heads, gypsies, tramps, deadheads, fly boys, club members, cowboy, Indians, veterans and lots of good old boys.
Crazy George does body painting the old fashioned way—with acrylic paint and a brush. Hoping his legacy lives on, the World Champion body painter sits with his grandson, Hunter, a third generation Chipper, teaching him the ropes.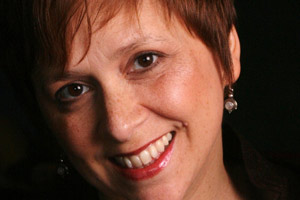 Kimberly Lennox
Kimberly Lennox is a national-award-winning graphic designer, accomplished painter and photographer. Her experience in art dates back to her youth. Having grown up in theater, she began painting theatrical make-up and sets at age 12.
Kim experience in art runs the gamut. She has spent time working professionally as an actress, singer, dancer, magician's assistant, singing telegram messenger and painting instructor.
Kim has appeared in and done make-up for several independent films. She holds a degree in Illustration from the US Army and in Film Production from the Motion Picture Institute of Michigan. She began face and body painting several years back as something fun to do with her husband.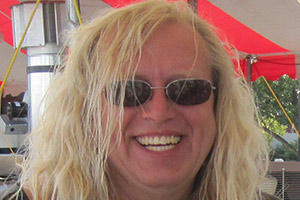 Stang Sievers
Stang Sievers is from the small town of Avoca, IA, just 40 miles east of Omaha. And with the exception of 10 years he spent in Omaha proper, this is where Stang has lived his entire life. It's also where he began his painting career.
As the owner of Stang's Body Shop, he restored classic cars and did custom paint jobs. But after 30 years, a fire in his shop took everything he owned and he was forced to start fresh. In 2005, Stang bought 24 airbrushes, opened Tattoo Illusions and started painting people. "I went from painting Fat Bobs to fat boobs," he says.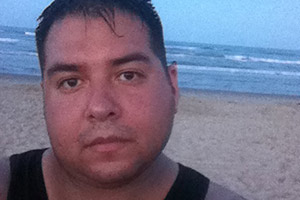 Sammy Benavides
Since childhood, Sammy Benavides has been practicing countless forms of art. From drawing to playing music, the 31-year-old West Texas resident does not discriminate when it comes to expressing his creativity. Most recently, Benavides began concentrating on body art and photography.
Sammy owns his own photography business, called Bluelight Images, which is an excellent compliment to his body painting projects. Not only can Sammy create works of art on the body, he can also feature them in his beautiful photography!