"Due to unforeseen circumstances Miss Chippy Cross has been officially canceled."
Bikes are no strangers to the Buffalo Chip, but for the second winter it won't be leather and chrome, and by bikes it won't be motorcycles or even a motorcycle rally, but rather Cyclocross bicycles and spandex, looking to get dirty. On December 3 and 4, 2011 Bent Rim Productions and The Legendary Buffalo Chip will host in Sturgis, SD the second annual Miss Chippie' Cross: South Dakota's premiere Cyclocross event and the 2011 state Cyclocross championships. USA Cycling will be sanctioning this race with judges, and there will be cash and prizes up for grabs.
Check out the Chip like you've never seen it. This fun community organized Cyclocross bike event will feature bicycle racers at the Sturgis Buffalo Chip Campground, pedaling on challenging trails through hills, grass and mud that sometimes require riders to carry or jump their bikes over obstacles. Cyclocross is an autumn and winter sport that consists of a number of laps on a closed course which brings a turn out of fun, ambitious, and adrenaline addicted junkies and spectators.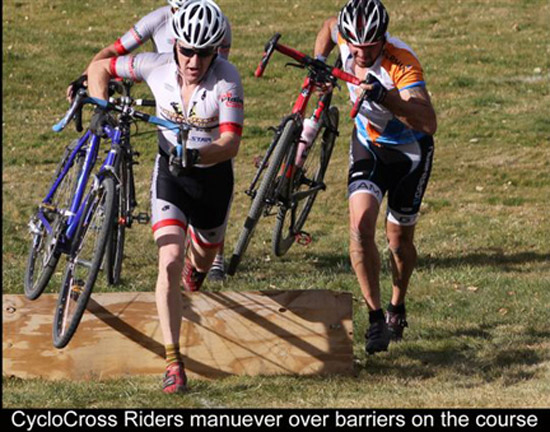 Thanks to sponsors, Miss Chippie Cross includes a hot chili feast, drinks, prizes and a community bonfire for racers and spectators. It'll be a fun winter event. Pre-registration will be available soon at bentrimproductions.com or you can register day of race Dec. 3 from 8:30 – 9:30 am.
Bent Rim Productions is still seeking sponsors for the second annual Miss Chippie 'Cross. There are various levels of sponsorship.You can select the level of participation that works best for you, and know that your sponsorship will help bring great events of this type to our local community. If you have any questions or would like more information, please contact Jake Anderson at 605-390-0215 or [email protected] or Rochelle Plocek at 605-641-3526 or [email protected].
Maps and directions to the Buffalo Chip Campground can be found online.