Experience 2015 Victory Models on Buffalo Chip's New Paved Roads!
The spirit of the ride lives at the Sturgis Buffalo Chip®, so it's no surprise that Victory Motorcycles chose the Chip's free-access CrossRoads destination to showcase its line of 2015 Victory models during the Sturgis Rally. Stop by the Victory CrossRoads display between 9 a.m. and 5 p.m., Saturday, Aug. 2 – Saturday, Aug. 9 and be one of the first to demo the all-new 2015 lineup.
The CrossRoads at the Buffalo Chip® is truly the best place for you to experience the quality of a Victory Motorcycle. With far less traffic than an in-town ride and the Chip's newly paved roads, you can open the throttle and experience the 2015 Victory models at their full potential!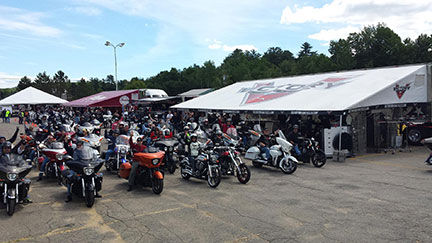 The unrivaled motorcycle atmosphere at the CrossRoads beckons you to come embrace your independent spirit by testing out the full line of cruisers, baggers and touring bikes. Come take the ride of your life and let Victory prove to you that once you ride one, you'll own one.
Which of the 2015 Victory models are you most excited to demo during the Sturgis Rally? Tell us in the comments below!