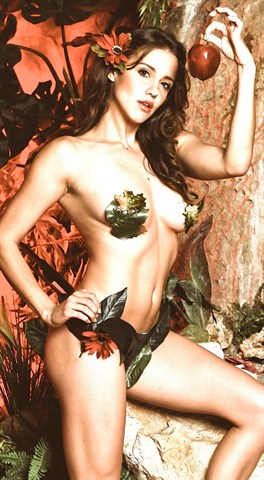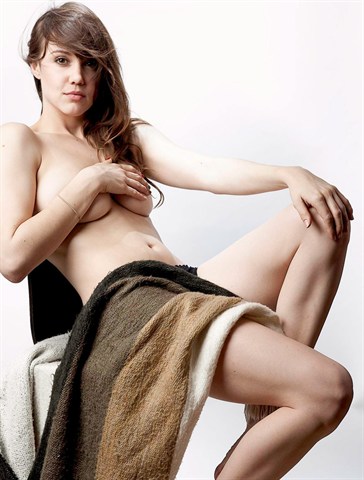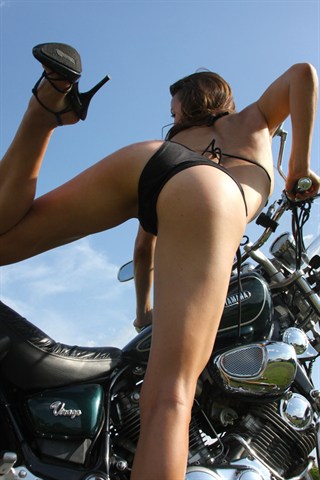 Cherokee's Profile
Occupation: Model, Philanthropist
Sizes: 34-25-36
-As a veteran of the Miss Buffalo Chip Bikini team, what was the highlight of your experience last year and why? One of my all time favorite moments was dancing on stage with The Who to their song American Woman. Something I've dreamt of and practiced in front of a mirror for so long finally came true.
-What are you most looking forward to when you return to the "the Best Party Anywhere" at the Buffalo Chip and why? I am so definitely shooting a machine gun this time! But also the music and the motors. That's what it's all about. That's where the energy is. I love the free feeling of riding during the day and then rocking out at night.
-Buffalo Chip is known for providing it's campers with the best entertainment as well as having the best concerts during the Sturgis Rally. What band are you most looking forward to seeing on the main stage for the 2011 rally and why? Alice Cooper! He's got a deity-like status. Being a 'Goddess', that intrigues me. Styx would be my second choice. They are so classic.
-Everyone has them but what was YOUR most embarrassing moment at Buffalo Chip last year? Stumbling while on stage one night during the bikini competition. High heels, lots of wiring and blinding lights do not mix well.
-The Sturgis Rally is all about one thing, BIKES! When you ride a bike, which do you prefer: full throttle as fast as that bike can go or nice and easy? Why? I like both. But I'm not a very experienced rider, so full throttle all the time scares me a little. I need someone to take me for an easy ride, then full throttle that baby on the open road.
-What is your favorite part about being on the back of a bike? The fact that I can ride with my hands in the air or around the driver when I'm scared.
-Every biker knows you never leave your house without your leathers. Tell us which article of clothing you never leave your home without and why? My running shoes. I have such a crazy schedule that takes me all over the place and I never know when I'll have time to workout, so I always make sure to have my shoes and a sports bra, because you never know when you might find an amazing stretch of road that's begging to be pounded.
-What is your biggest turn on about a man on a bike? His fearlessness from a little dirt in his face or wind in his hair.
-Why do you want to be Miss Buffalo Chip 2011? I feel that I embody what the Buffalo Chip was created for: freedom and fun. I'm not afraid to try new things and I have a strong love for the open road. I've been on rides and I know that Sturgis is all about the ride. Once you're at the Buffalo Chip, the fun finds you, but getting there is where it begins. At the Chip, it doesn't matter where you came from or how old you are. We're all there for the same reason: freedom and finding that strangers can feel like family. I've got the spirit of the rider in me.