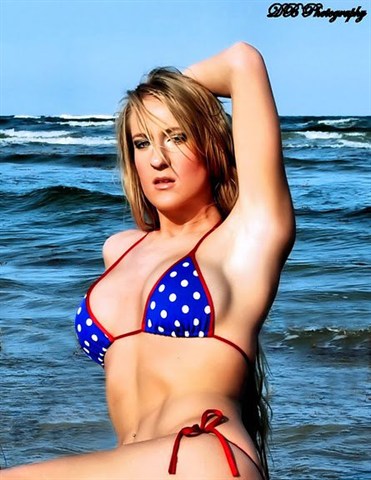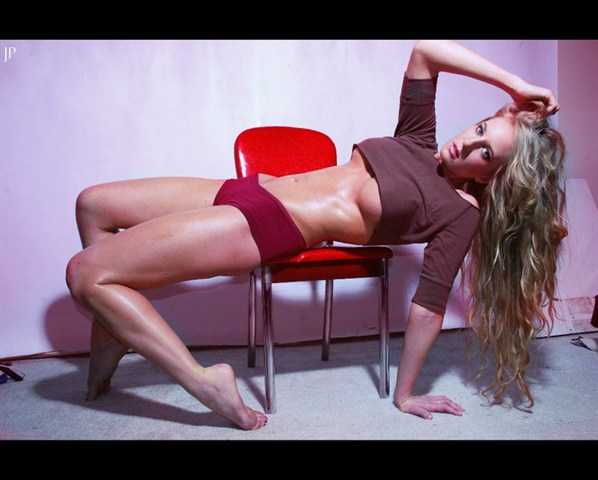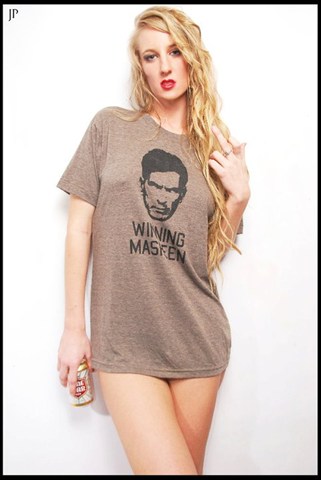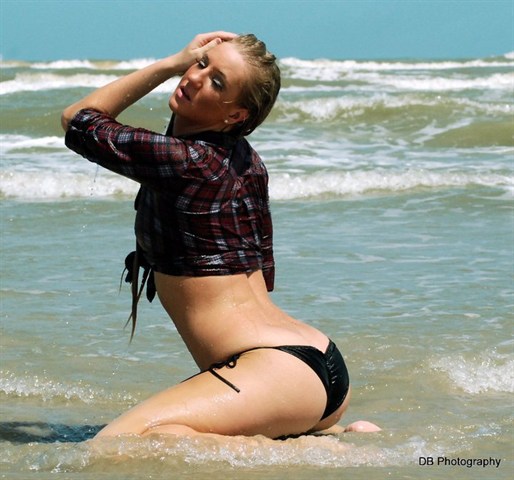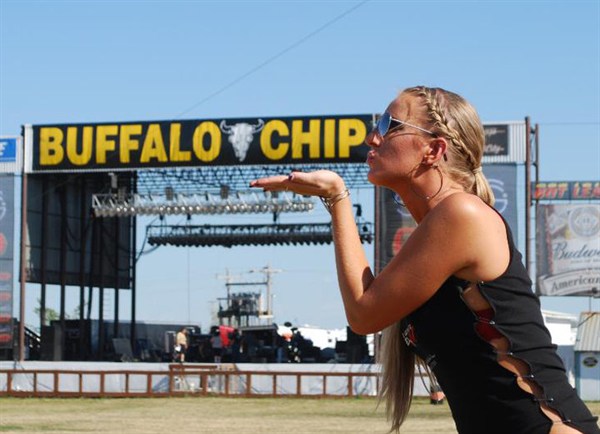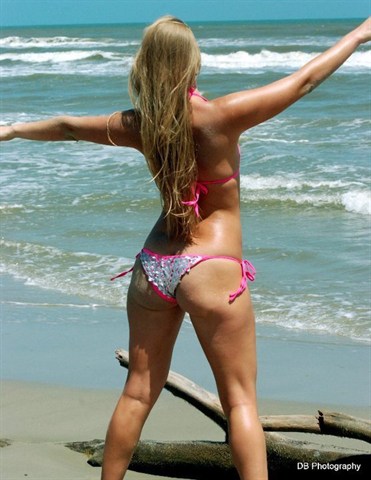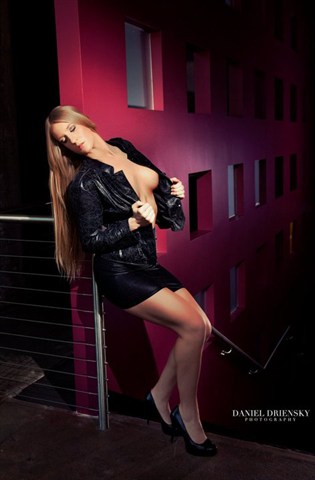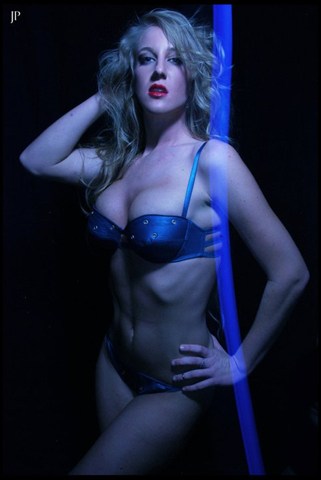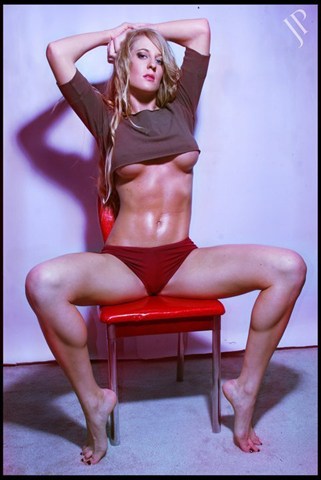 Krystin's Profile
Occupation: Business Owner/Model/Lead Coordinator for Visual Goddess
Sizes: 36C-29-38
Well hello there Chippers, my name is Krystin Leah and I am a contestant for Miss Buffalo Chip 2011. I was born in Cali and raised in Louisiana and currently reside in Texas. Growing up in Louisiana I was quite the tom boy, no stranger to mud riding, tree climbing, and rough housing I can't complain one bit about how I was raised. My parents taught me to always be honest, stay true to yourself, and work hard. If you follow those three things, you can't fail and they have never steered me wrong. Following those rules of life have helped me get to where I am today and to the Buffalo Chip for my second year in a row. I couldn't imagine not coming here for the rally every year now that I had a taste of it in 2010. My life has changed for the better because of the Chip, the people I met at the Chip, and the people I will meet there. Of course I'd absolutely LOVE to be Miss Buffalo Chip 2011, but I must admit, even if I don't win the title, just being able to be a part of this contest is winning enough for me. I LOVE THE BUFFALO CHIP AND ALL INVOLVED! If you guys like what you see and read here, make sure and come find me at the Chip, introduce yourself, and get a picture with me as I'd love to add you to my CHIP COLLECTION of amazing friends . Party on guys and dolls!
Questionnaire for Buffalo Chip Website for Veterans
-As a veteran of the Miss Buffalo Chip Bikini team, what was the highlight of your experience last year and why? The highlight of my time at the Buffalo Chip and what I continuously tell everyone about is THE PEOPLE! Last year I met people that I can't imagine my life without. Buffalo Chip is really like a family, and I like being able to come back to family I actually want to celebrate the biggest biker holiday with!
-What are you most looking forward to when you return to the "the Best Party Anywhere" at the Buffalo Chip and why? The best thing about the Buffalo Chip is definitely the freedom to have fun. There is always so much going on at the Chip. There are great vendors to shop at, there are great shows to partake in, and there are great people to party with. It's a weeklong fun zone at the Buffalo Chip. I must say though, lounging around bikini beach with my bikini team mates in tiny bikini's having a cold one is a VERY close second though, but I suppose that fits right in there with the freedom to have fun.
-Buffalo Chip is known for providing it's campers with the best entertainment as well as having the best concerts during the Sturgis Rally. What band are you most looking forward to seeing on the main stage for the 2011 rally and why? I'm definitely not counting any entertainer out since each one has their benefits. Anyone who really knows the Buffalo Chip knows they hold out until the very end to announce their top performers and after all it is the 30th Anniversary of "the Best Party Anywhere" so I know the big guns are coming. I gotta admit though, the 80s rocker in me LOVES that Poison will be there and I can't wait to meet Johnny Van Zandt and hear those Skynyrd tunes echoing through the Chip. I get chills thinking about it.
-Everyone has them but what was YOUR most embarrassing moment at Buffalo Chip last year? I will omit names for guilty party purposes, but getting ready for competition last year was always pretty comical especially in the beginning when all of us were still pretty new to each other. It's a bit of a mad house behind the scenes with 6 girls to an RV, getting ready to go on stage can be a bit of a hassle. First day of competitions the girls in my RV are getting ready, all scantily clad or topless, and someone walks in the rv and I try to cover up and I hear "ahhh I've seen bigger titties on a Mama Cat". I don't think I have laughed so hard in a long time. All that has changed now 😉 and I now hold the title of Mama Kat for the whole team.
-The Sturgis Rally is all about one thing, BIKES! When you ride a bike, which do you prefer: full throttle as fast as that bike can go or nice and easy? Why? That is a toughie indeed. Of course the wild side of me wants to say full throttle, but I must admit that the laid back side loves to let my hair down, wrap my legs around my biker, and cruise off taking in the sites and the sounds of the journey we are on.
-What is your favorite part about being on the back of a bike? Does a lady reveal all of her secrets?
-Every biker knows you never leave your house without your leathers. Tell us which article of clothing you never leave your home without and why? After last the 2010 rally, I will have to say my black leather shorts. I became pretty well known for those last year.
-What is your biggest turn on about a man on a bike? It's usually never the man, it's the bike, the louder the better.
-Why do you want to be Miss Buffalo Chip 2011? I believe the Buffalo Chip to be a place that spreads joy and smiles to everyone that encounters it and I truly feel we have that in common. It is important to me that people have fun when they are around me and true to my Louisiana upbringing we "laissez les bons temps rouler" or translated from Cajun French to English…"LET THE GOOD TIMES ROLL".