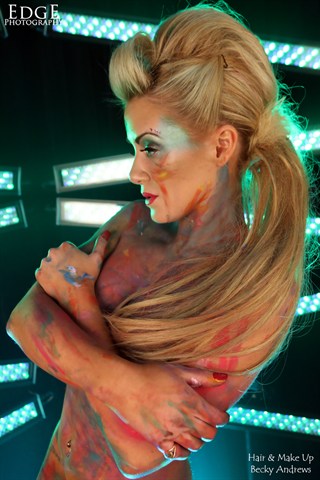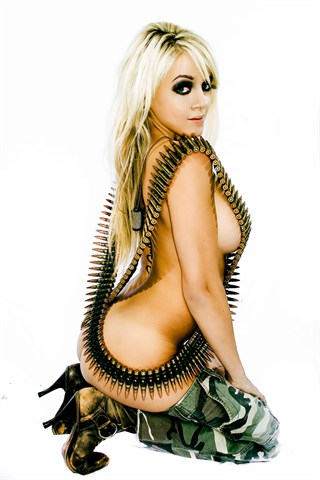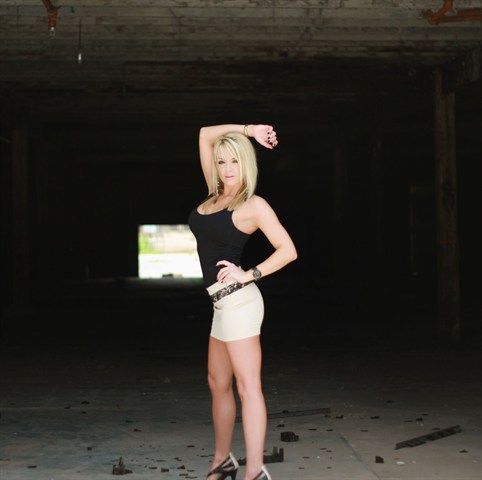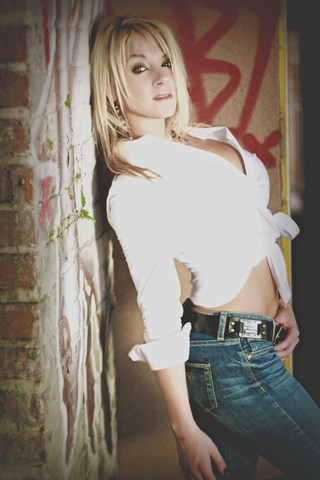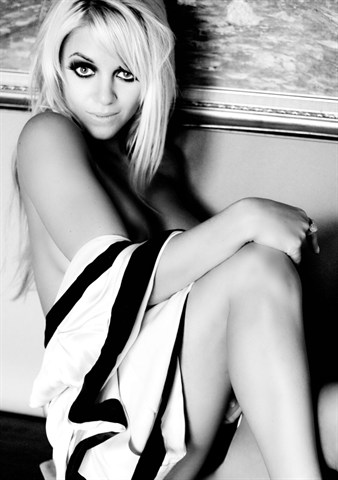 London's Profile
DOB: 10-11-1985
Occupation: ESTHETICIAN
Sizes: 34C-26-34
Questionnaire for Buffalo Chip Website for Veterans
-As a Sturgis Virgin and a newbie to the Miss Buffalo Chip Bikini team, what are you most anticipating from the experience?
WOW..HMM. MY ANTICIPATIONS ARE FLYING HIGH AT THE MOMENT! I'M GETTING REALLY EXCITED ABOUT WHO I WILL MEET! OR WHO MIGHT MEET ME;) THATS A FEELING THAT GETS MY ADRENELIENE RACING! I LOVE IT
-What are you most looking forward to for your debut at the "the Best Party Anywhere" at the Buffalo Chip and why?
HISTORY IN THE MAKING WHILE WEARING A BIKINI!!! THERES REALLY NOT TOO MUCH ELSE I WOULD ASK FOR EXCEPT, HISTORY WILL BE HERSTORY. B)
-Buffalo Chip is known for providing it's campers with the best entertainment as well as having the best concerts during the Sturgis Rally. What band are you most looking forward to seeing on the main stage for the 2011 rally and why?
STEVIE NICKS WITH OUT A DOUBT! A SOLO FEMALE ARTIST STILL GRABBING EVERYONE'S ATTENTION! SHE PAVED A LITTLE BIT OF THE ROAD THAT ALL OF THESE OTHER ARTISTS AND bands THAT ARE HERE TODAY ARE ON. I'M DOWN WITH HER.
-The Sturgis Rally is all about one thing, BIKES! When you ride a bike, which do you prefer: full throttle as fast as that bike can go or nice and easy? Why?
FAST. SCREAMING FAST. BECAUSE I FEAR NOTHING. I TRUST .
-What is your favorite part about being on the back of a bike?
THE ENDLESS ROAD, FEELING A LOT MORE FREE THAN OTHERS. IT PUTS ME IN A CRYSTAL CLEAR STATE OF MIND. THERE ARE NO WORRIESS JUST FUNN!
-Every biker knows you never leave your house without your leathers. Tell us which article of clothing you never leave your home without and why?
MY JEAN JACKET! IT WORKS GREAT WITH WHATEVER IM WEARING. PLUS I HAVE WORE IT SO OFTEN THAT I'VE BROKEN IT IN ENOUGH TO MAKE IT A STATEMENT PIECE.
-What is your biggest turn on about a man on a bike?
THE TRUST HE HAS IN HIMSELF TO RIDE ME ON THE BACK WITH HIM.
-Why do you want to be Miss Buffalo Chip 2011?
I WANT TO WIN THE CROWN AS MISS BUFFALO CHIP 2011 BECAUSE I KNOW THAT I CAN HOLD THAT TITLE WITH LOVE & RESPECT AND A HELLUVA LOT OF FUNNN!!!
THEN… ROLL O U T!