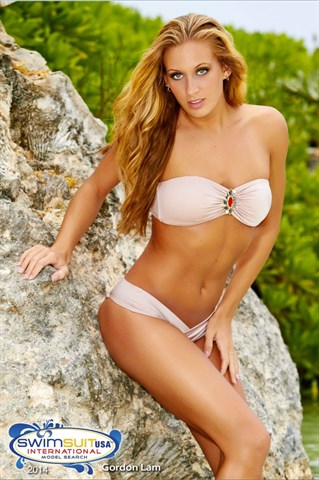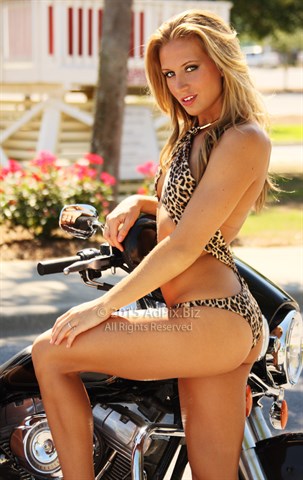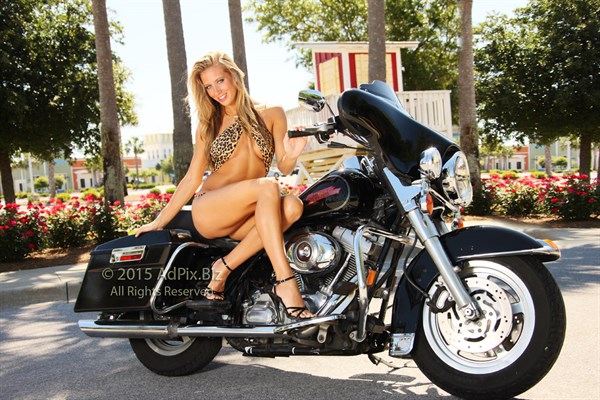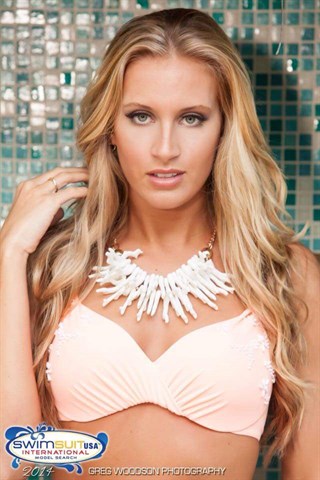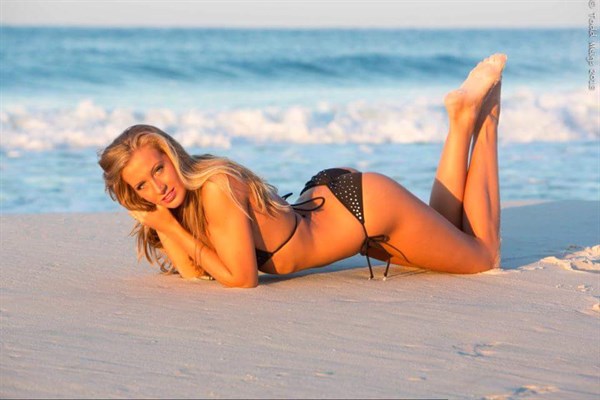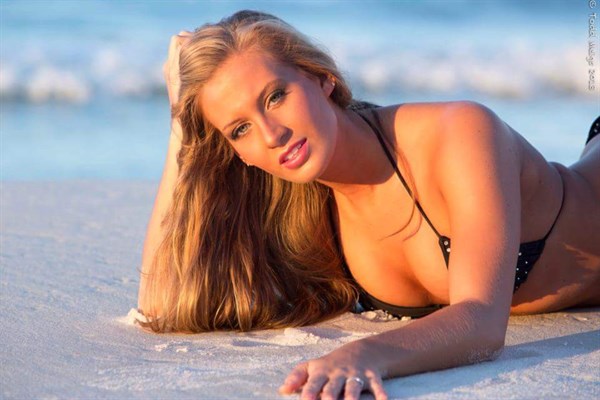 Andrea's Profile
Location: Auburn, Alabama
Occupation: Radiology Technologist
Height: 5′ 8
Measurements: 34 25 36
Eye Color: Green
Hair Color: Dirty Blonde
Buffalo Chip at The Sturgis Bike Rally is known as the best party anywhere, what are you most looking forward to this year at this event?
It will be my first time at Sturgis and I cant wait to see all the bikes, see what all the the best party anywhere is REALLY all about and party with everyone, and I can't even lie I'm pretty damn excited for me some Brantley Gilbert.. And to see all the other bands too!
The Sturgis Rally is all about one thing, bikes!! When you ride a bike, which do you prefer, full throttle as fast as it can go, or taking it nice and easy?
I love to give it a little hell.. but I love to kick back on the Harley and take it nice and easy, enjoy the scenery, and take in every moment of the ride.. I need 2 wheel therapy!
What is your favorite part about being on the back of a bike?
Holding on tight, the wind in my hair, listening to some good music, and I think my booty looks good on the back of a bike.. (;
Every biker knows, you never leave home without your leathers, what article of clothing do you never leave home without and why?
BOOTS! I never leave without my cowboy boots.. multiple pairs cause that's pretty much all I wear, you can never go without boots.. And I mean business when I wear my boots!
What's your biggest turn on about a man on a bike?
1. He's already on a bike 2. BEARD! I love a man with a scruffy face 😉 3. Nice boots cause clearly I love a pair of nice boots.. Its pretty sexy
Why do you want to be Miss Buffalo Chip 2015?
I would love to be Miss Buffalo Chip 2015 because it will be one of the biggest yet and it's my first time so I gotta go out with a bang and make the first time the BEST! I would be stoked to bring home the title to my small hometown (I'd feel pretty famous) and represent the best party anywhere
I gotta bring a little bit of Alabama to the Chip!!