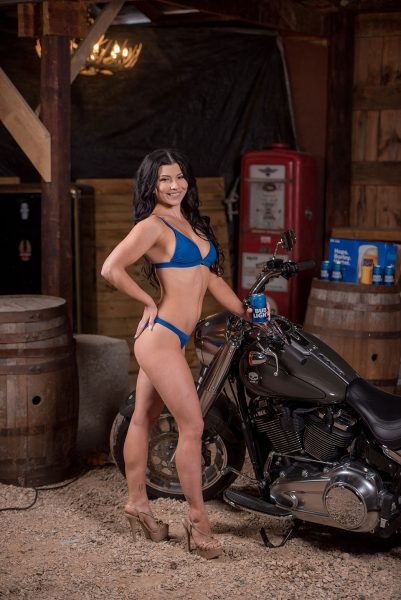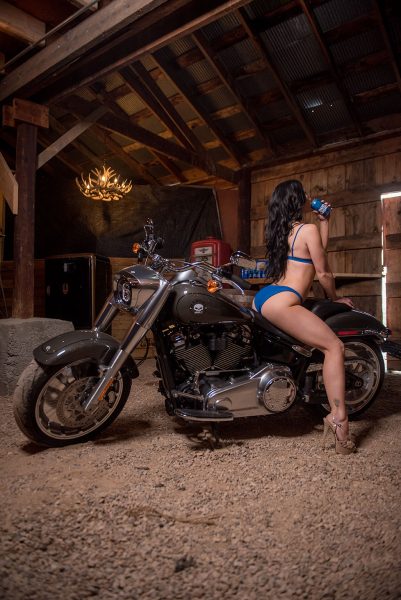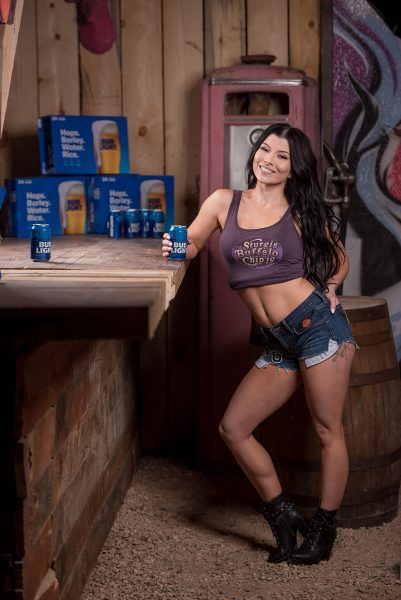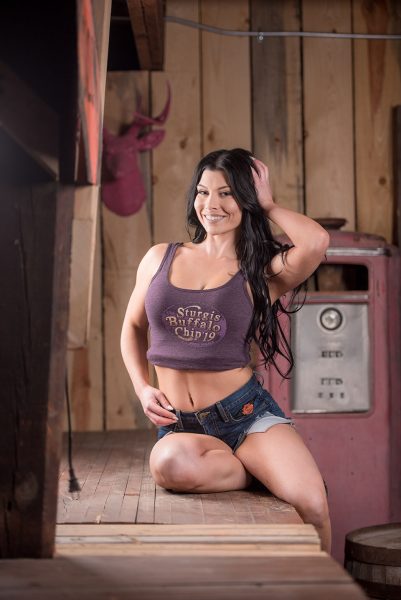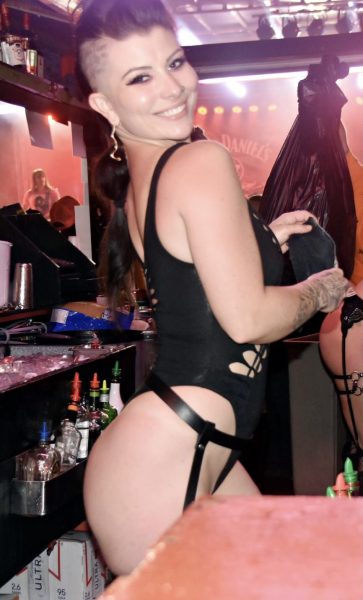 Lainie K's Profile
Measurements: Fun sized
Eye color: Green with envy
Hair color: Black as night
Hometown: Rapid City of the Black Hills Occupation: Whatever it takes Instagram: @lainie_kessler
Facebook: Lainie Kessler
What are three words you'd use to describe yourself?
Young, wild, free
What is your greatest skill or ability? What do you pride yourself on?
I do it all but what I love the most is expression through dance and modeling. I've danced my whole life and love to use my body for good, and never evil;)
What's your favorite way to spend a weekend?
Riding Harleys, then shotgunning Twisted Tea, in that order. If all my chores are done
If you could have one superpower, what would it be and how would you use it?
I would read minds so I could finish everyone's sentences, and also bartend faster.
What's the craziest thing on your bucket list?
I'd like to make it to Mars in this life or the next
Do you prefer to ride on the back of a bike or to ride your own, and why?
I take a lot of pride in being a lady rider, and love traveling and exploring alone. However, happiness is best when shared and it's nice to be picked up sometimes!
What is your favorite band/performer who has played at the Buffalo Chip?
I cannot pick just one. I have been rockin and rollin since the womb. Bring on the metal
What item are you bringing to the Buffalo Chip that you couldn't leave home without?
My tip money!!!
What are you looking forward to most about the Buffalo Chip experience this year?
With the line up I'm seeing it'll be hard to peel me away from the concerts! I'm just stoked to see everyone back at the Best Party Anywhere, year after year.
Why do you want to be Miss Buffalo Chip?
I'd like to represent the Chip as Miss Buffalo Chip because I'm a local gal who pours my heart and soul into this
industry and everything it stands for. Motorcycles, music, comradery, and cold beer does the soul some good, and that's all offered at the Best Party Anywhere