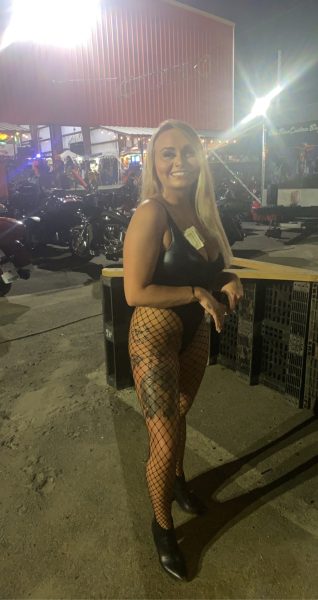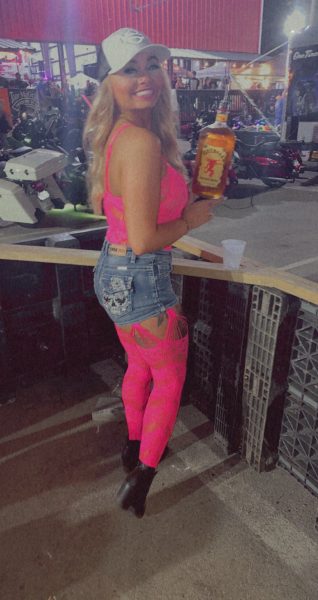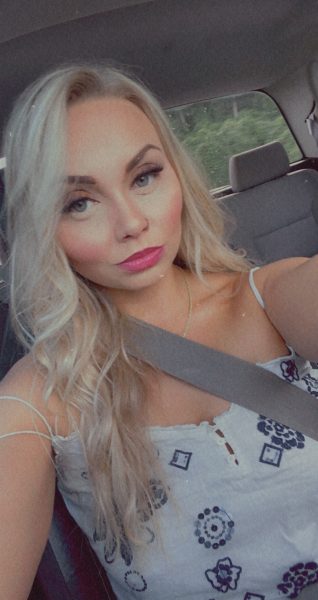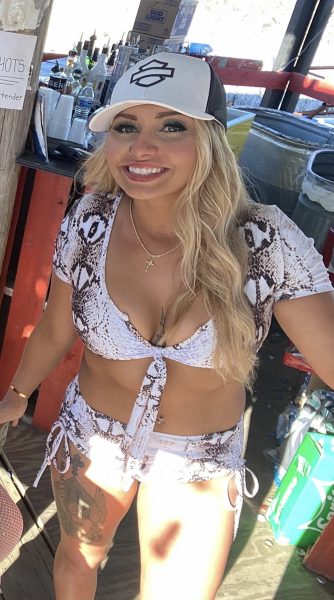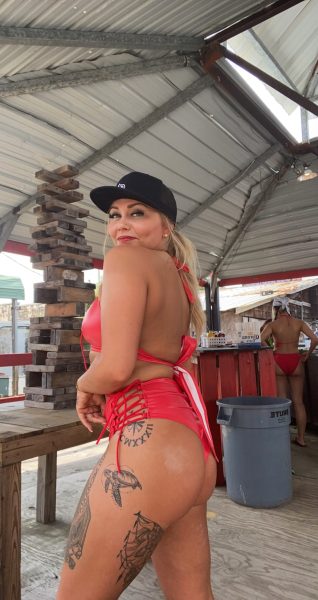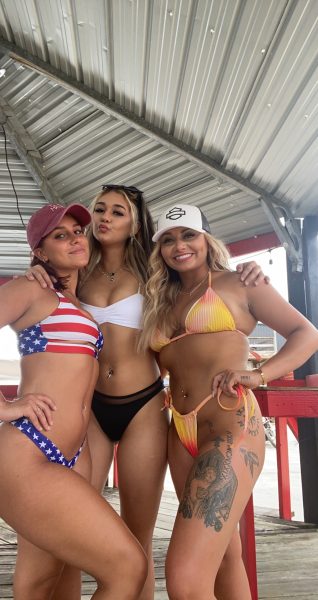 Caroline W's Profile
Measurements: 5'2" 130 36D 28 36
Eye color: Blue
Hair color: Blonde
Hometown: Claremont, NC
Occupation: Teacher, Bartender
Instagram: v.xii.mcmxxix
Facebook: Caroline Ward
What are three words you'd use to describe yourself?
Funny, explorer, energetic
What is your greatest skill or ability? What do you pride yourself on?
Playing softball for the majority of my life, and persevering through troubled times
What's your favorite way to spend a weekend?
On the lake or with friends
If you could have one superpower, what would it be and how would you use it?
TIme travel to go anywhere I wanted at anytime in the world
What's the craziest thing on your bucket list?
To go skydiving
Do you prefer to ride on the back of a bike or to ride your own, and why?
I prefer to ride on the back. I don't trust myself to ride. I sold my bike
What is your favorite band/performer who has played at the Buffalo Chip?
Willy Nelson/Kid Rock
What item are you bringing to the Buffalo Chip that you couldn't leave home without?
My gold necklace that I never take off and my phone to take pictures.
What are you looking forward to most about the Buffalo Chip experience this year?
It is my first experience at the Buffalo Chip so I'm just excited and looking forward to that.
Why do you want to be Miss Buffalo Chip?
I am new to the Buffalo Chip so it would be awesome to win my first time here.