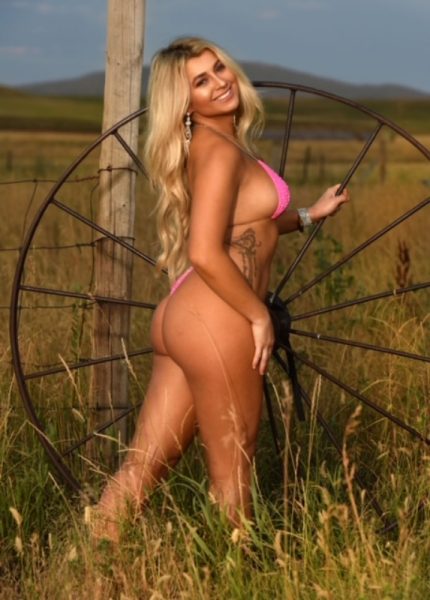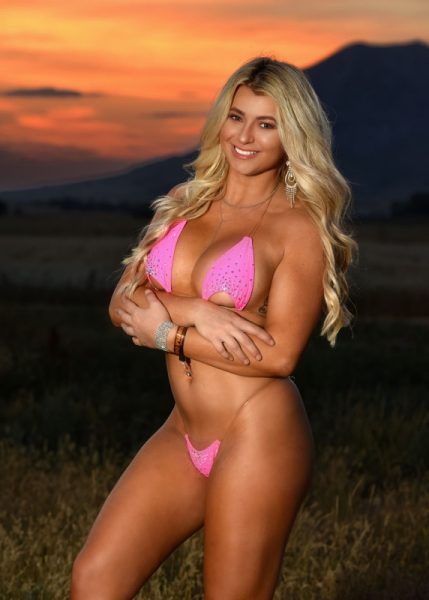 Kimberly's Profile
Measurements: I have a good personality.
Eye color: Blue
Hair color: Blonde
Hometown: Duuuuuuuuvvallllllll, GO JAGS
Instagram: Kimmykinssugaaaspinz
What are three words you'd use to describe yourself?
Full time tease.
What is your greatest skill or ability? What do you pride yourself on?
I pride myself on my sense of wonder. I ask A LOT of questions because I love to learn.
What is the quality that sets you apart from others?
I am definitely a glass-half-full type of gal. There is never a situation where I don't try to empathize with everyone involved. My intense compassion sets me apart from others.
What motivates you?
Ultimately, my mom motivates me the most. She believes in me 100% and always has my back. She has taught me a lot and I wouldn't be an independent bad ass woman without her.
What's your favorite way to spend a weekend?
My favorite way to spend the weekend is going to new places, trying new things, and meeting new people.
If you could have one superpower, what would it be and how would you use it?
Definitely teleportation!! I want to travel EVERYWHERE!
What's the craziest thing on your bucket list?
Hmmmm… I don't really have one. I tend to be very impulsive with my actions so if I want to do something I go for it while it's on my mind.
When you look in the mirror, what do you say to yourself?
OOOOOH girl, you need an eyemask.
Do you prefer to ride on the back of a bike or to ride your own, and why?
It really depends on my mood for the day. It comes down to if I want to let my independence shine or be a passenger princess for the day.
What is your favorite band/performer who has played at the Buffalo Chip?
Rob Zombie puts on an AMAZING show!
What are you bringing to the Buffalo Chip that you could not leave home without?
I am definitely not leaving without my sense of adventure.
What are you looking forward to most about the Buffalo Chip experience this year?
This year I am most looking forward to the camaraderie that comes with the Buffalo Chip experience. Everyone needs a little wind therapy now and again and who better to do it with than all of you?
Why do you want to be Miss Buffalo Chip?
The title of Miss Buffalo Chip is not just a title to me. Miss Buffalo Chip represents something much more meaningful in my life this year. Winning this year would prove to me that I can achieve what I set my mind to. I feel as though these past couple of years have been hard on everyone and in a sense, I feel like I have given up on myself many times. However, this year I decided to recenter and believe in myself again. I want to take home the title this year to represent all of those who have felt defeated but got back up on their feet to make it happen!