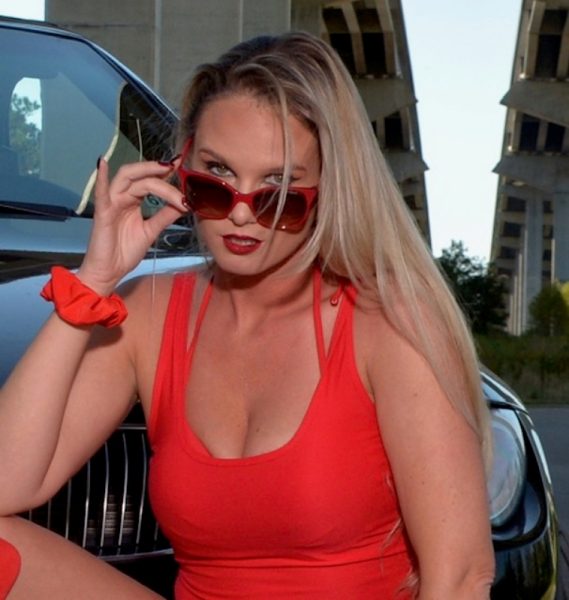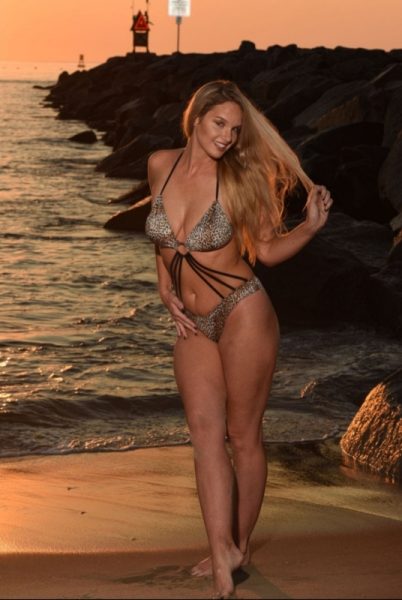 Jessica's Profile
Measurements: Hourglass figure
Eye color: Green
Hair color: blonde
Hometown: Virginia Beach
Insta: @Sunshynes
What are three words you'd use to describe yourself?
Adventurous. Ambitious. Loyal.
What is your greatest skill or ability?
I can tie a knot in a cherry stem with my teeth.
What do you pride yourself on?
Never giving up.
What is the quality that sets you apart from others?
Outgoing.
What motivates you?
My family.
What's your favorite way to spend a weekend?
Naked in bed.
If you could have one superpower, what would it be and how would you use it?
I would love the ability to fly. I would use it to travel everywhere and see everything.
What's the craziest thing on your bucket list?
Scuba dive naked.
When you look in the mirror, what do you say to yourself?
You got this.
Do you prefer to ride on the back of a bike or to ride your own, and why?
I have my own Harley. I prefer to be in control.
What is your favorite band/performer who has played at the Buffalo Chip?
Lynyrd Skynyrd!
What are you bringing to the Buffalo Chip that you could not leave home without?
20 pairs of shoes.
What are you looking forward to most about the Buffalo Chip experience this year?
Seeing all the custom bikes, listening to the great music line up and making new friends!
Why do you want to be Miss Buffalo Chip?
It would be an honor.