Custom Series' Show Features over $10,000 in cash and prizes. $2500 Cash to Best of Show Winner plus $500 Cash to All First Place Winners
Meet show hero Xavier Muriel of Providence Cycle Worx and Celebrity Judge Actor Lorenzo Lamas
The first campers to ever pass through the Buffalo Chip gate in 1981 rode in on choppers, so it's only fitting that the Custom Series includes a show for chopper lovers.
Who:

You!
What:
Buffalo Chip School's Out Chopper Show
When:

Saturday, Aug. 5, 2023
Registration: 11 a.m.. – 1 p.m.
Judging: 2 p.m.
Awards: 3:00 p.m.

Where:
Free-Access CrossRoads at the Buffalo Chip
Why:
Celebrate choppers, & win tons of cash and prizes
How: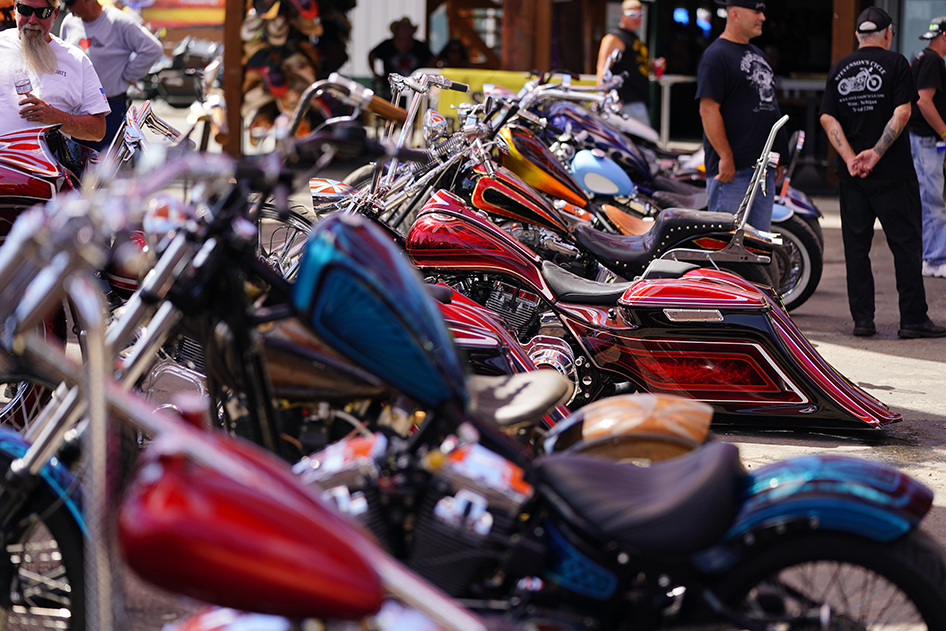 Old school, new school and everything in between will be on display during the 6th annual Buffalo Chip School's Out Chopper Show on Saturday, Aug. 5. And thanks to show partners, Motorcycle Safety Lawyers, Motorcycle Knuckle Busters, Paughco, Kirsh Helmets, Johnny Mac's House of Choppers and Bikerpics, this show and shine will give you the chance to meet some of the biggest stars in chopper building, and win cash to get you going on your next chopper build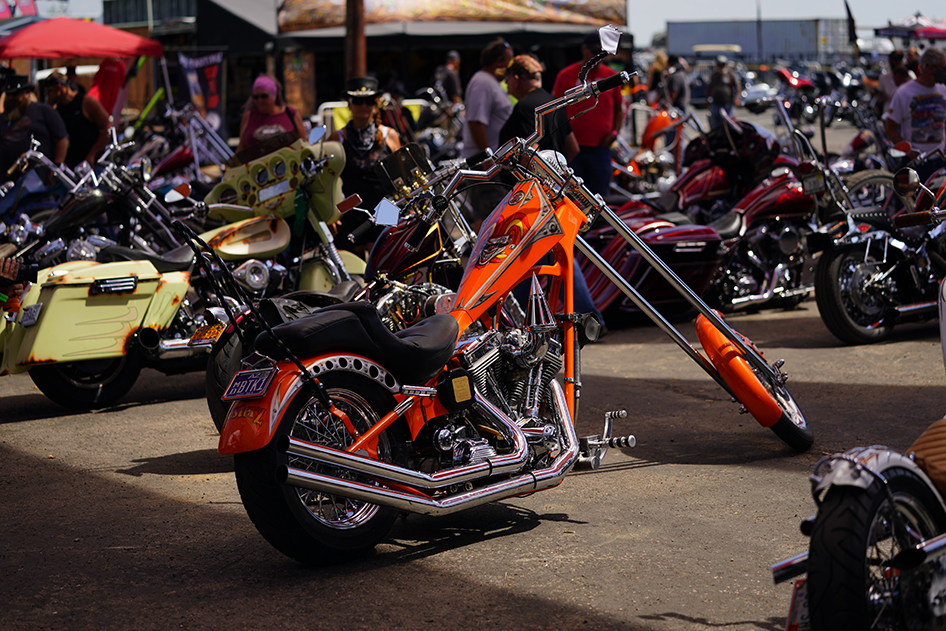 Classes Include
Radical
Chopper (Pre-Evo)
Old School Original (Chopper or Bobber, Pre-Evo)
Metric
Modern Bobber (Evo & up)
Modern Chopper (Evo & up)
Best in Show
Best Paint
Hot BIke Magazine Award
– selected by Editor Jordan Mastagni
1st Annual Lorenzo Lamas Renegade Award
– selected and presented by actor Lorenzo Lamas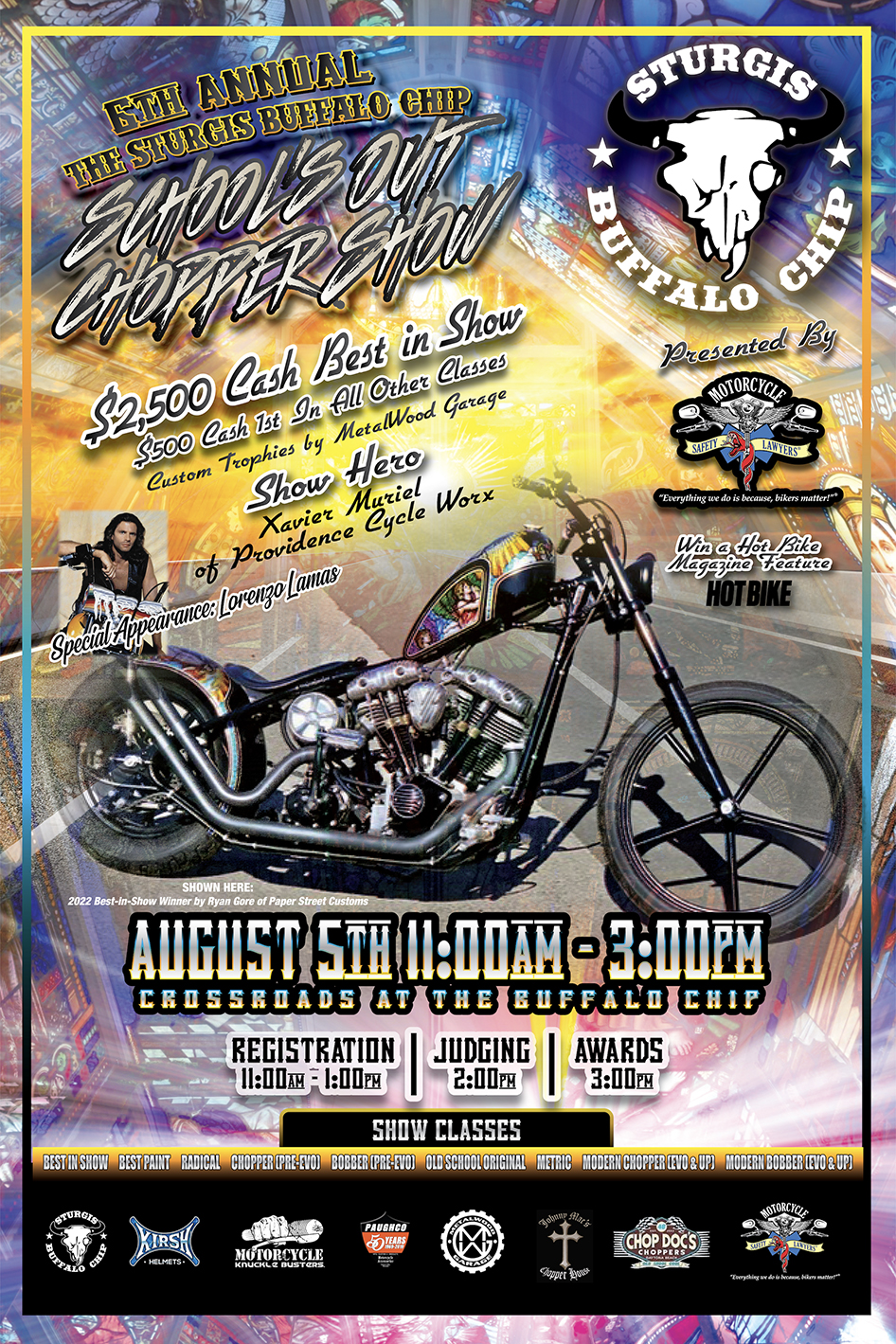 How to Enter and Win
Ride in and register FREE on site at the Buffalo Chip's free-access CrossRoads Saturday, Aug. 5 from 11 a.m.-1 p.m. and get ready to school the competition! You can also pre-register online ahead of time.
Over $10,000 in Cash and Prizes
In addition to your autograph from the celebrity judges, you could be going home with one of these valuable prizes for winning in your class plus a hand-fabricated trophy by Metal Works Garage:
Best in Show – $2500 cash courtesy of Motorcycle Safety Lawyers
Best Paint – Custom-made tank trophy by Ron Harris from Chop Docs ChoppersAll Other Classes:
1st place – $500 Cash courtesy of Motorcycle Safety Lawyers
2nd place – Kirsh Helmet
In addition, the Best in Show winner will go on to compete against the winners of the other shows in the Sturgis Buffalo Chip Custom Series for the title of Custom Series King. All Best in Show winners will be invited onto the Buffalo Chip's legendary Wolfman Jack Main Stage where celebrity judges will crown the winner of this prestigious award.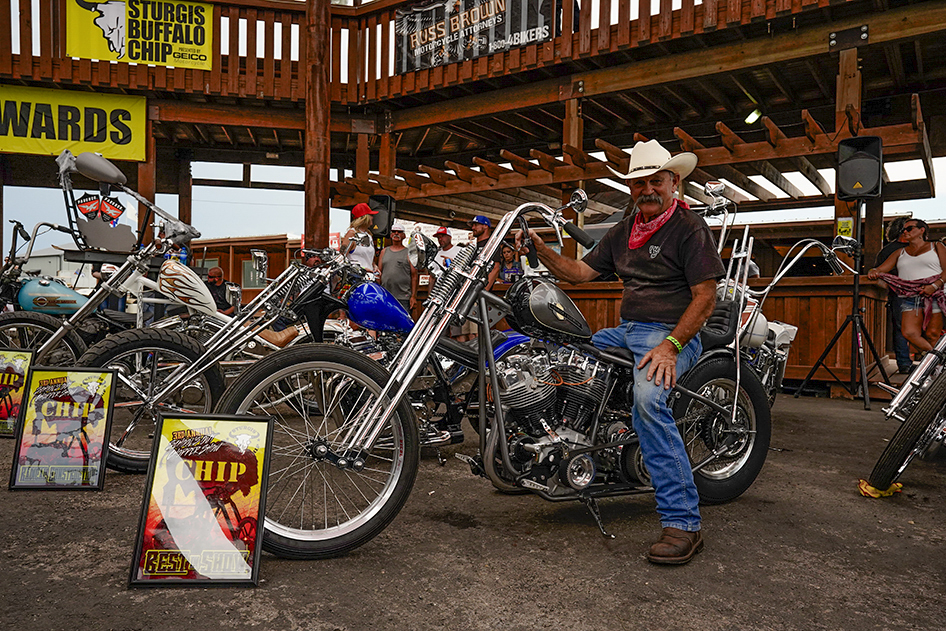 Celebrity Judges & Guests
Special guests will make appearances to serve as show judges and to sign autographs. Judging begins at 3 p.m.
This show is likely to bring together the area's largest assembly of choppers in 2023. Don't miss the chance to kick off your rally celebrating this iconic style.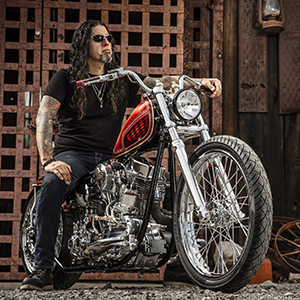 Meet Xavier Muriel
Described by Modern Drummer magazine as, "a motorcycle-building kid from Texas who always dreamed of becoming a rock star," Xavier was born in San Antonio and at an early age moved with his family to Beaumont, Texas. It was there that he developed his passion for motocross, music and the drums.
By his teenage years, Xavier's family had moved to Round Rock, a suburb of Austin. It was here in the live music capital of the world that he found an outlet for his musical aspirations – and worked on Harleys to feed that dream. By 1987, while still in high school, Xavier had been in more than ten local rock acts, most notably the female-fronted band Onyxx.
Shortly after Onyxx disbanded, Xavier moved to Los Angeles where he landed a drumming gig with American Man, a Tommy Thayer (KISS, Black N' Blue) project that was being managed by the legendary Gene Simmons of KISS. Subsequently, he performed on the album Harlow with members of American Man and DORO.
Xavier eventually made his way back to Texas to appear in such groups as Saucer with Bruce Castleberry of Vallejo and Cadillac Voodoo Choir. It was during this time that his Austin and Los Angeles lives merged. One of those connections paid off in 2005 when Keith Nelson of Buckcherry asked Xavier to become a part of Buckcherry's return to the rock arena. Within days, Xavier was in Los Angeles recording the album 15. "Crazy Bitch" from the album garnered a Grammy nomination for Best Rock Performance'
Buckcherry released Black Butterfly in 2008, All Night Long in 2010, Confessions in 2013, and Rock 'N' Roll in 2015.
Xavier realized another dream when he opened his Austin-based Providence Cycle Worx in 2017. He is a two-time invited builder to the prestigious Motorcycles As Art Exhibition at the Sturgis Buffalo Chip, and his custom Pan/Shovel named Grace was recognized as Easyriders 2019 Bike of the Year. His distinctive style and astute attention to detail combine to create fully-functional, reliable bikes that have been called "rolling jewelry."
Soon after, Xavier was invited as featured builder for the inaugural High Seas Rally cruise. The custom motorcycle he built was given away on the ship in 2022 and was so well received that organizers invited him to build another custom for the 2023 sailing.this iconic style.