Do Your Own Motorcycle Stunts with these Big Wheels on Steroids!
Remember the big wheel you had when you were little? Now imagine that toy with a gas-powered engine that can send you screaming down the pavement and floating through corners.
For just a few bucks, you'll get that experience from drift trike races featuring custom-built trikes from Trike Daddy. They're easy to operate – just hit the thumb throttle and you're off. The biggest challenge is getting on. Do you have the guts?
Prove to the world just how big your cajones are as they hover mere inches from the asphalt on the kidney-bean-shaped drift trike track just outside the Big Engine Bar at the Buffalo Chip CrossRoads.
| | |
| --- | --- |
| Who: | YOU! |
| What: | Trike Daddy Drift Trikes Derby |
| When: | August 5-12, 2016 from 10a.m. to 8 p.m. |
| Where: | Big Engine Bar at Buffalo Chip CrossRoads |
| Why: | Quit spectating, start drifting! |
| How: | Show up at CrossRoads and Buy a Ticket! ($5) |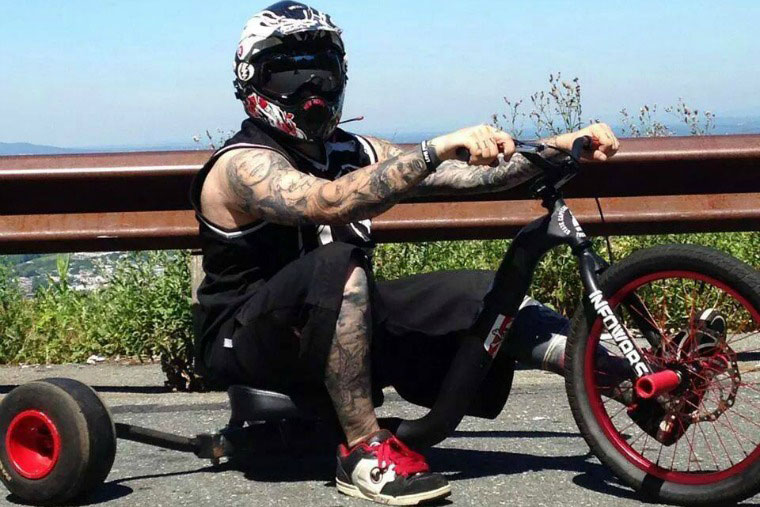 These gas-powered beasts are capable of speeds up to 45 mph, allowing you to feel like a kid on a big wheel who leaves every other kid on the block in your dust.
And best of all, they're made right here in the U.S. by Trike Daddy Customs.