Feast Your Eyes on Wild Women and Gorgeous Exotic Animals while Supporting a Great Cause
Exotic sensory delight awaits you when Dan Stockdale and the Nature Girls bring their spectacle of scantily clad, body-painted models and plethora of alluring animals to the Buffalo Chip CrossRoads. If you can pick your jaw up off the ground long enough, you can get your photo taken with the animals and the models. All proceeds go to Dan's non-profit organization, World Nature Coalition, which is committed to supporting environmental and wildlife organizations around the globe who are involved with hands-on conservation efforts.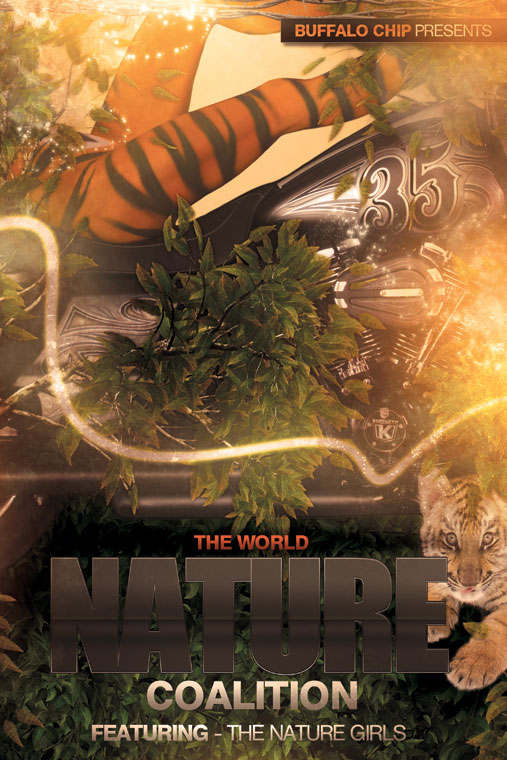 Strike a pose with Marley, the adorable squirrel monkey or posture yourself with a python. Loiter with a five-foot monitor lizard, say cheese with an adorable tiger cub or get right alongside a kangaroo. The Nature Girls will welcome you to their jungle-themed photo backdrop while you ham it up with the animals. After your photos, pick up some exotic World Nature Coalition lingerie! These proceeds also go to the WNC, so you'll be supporting a great cause!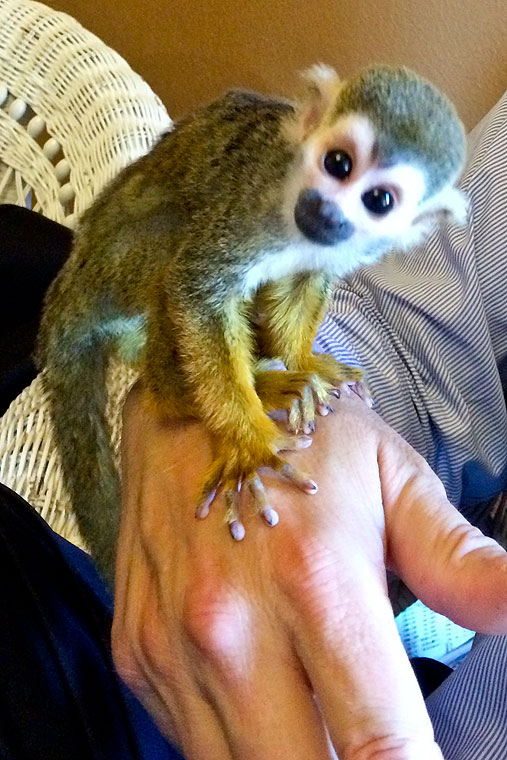 Dan and The Nature Girls will bring a pair of diamond-encrusted panties worth approximately $250k to model on the Wolfman Jack Stage. These bedazzled briefs are potentially for sale to any high-rolling Chipster bold enough to break out the bread, making for a one-of-a-kind collectible and an incredibly generous contribution toward wildlife conservation and preservation.