Get VIP Treatment during The Best Party Anywhere®!
RV or tent camp in the Buffalo Chip's Fenske Park and give yourself the VIP treatment! Enjoy free food and drink, premium concert viewing, and access to the VIP hostess with a limited number of campers.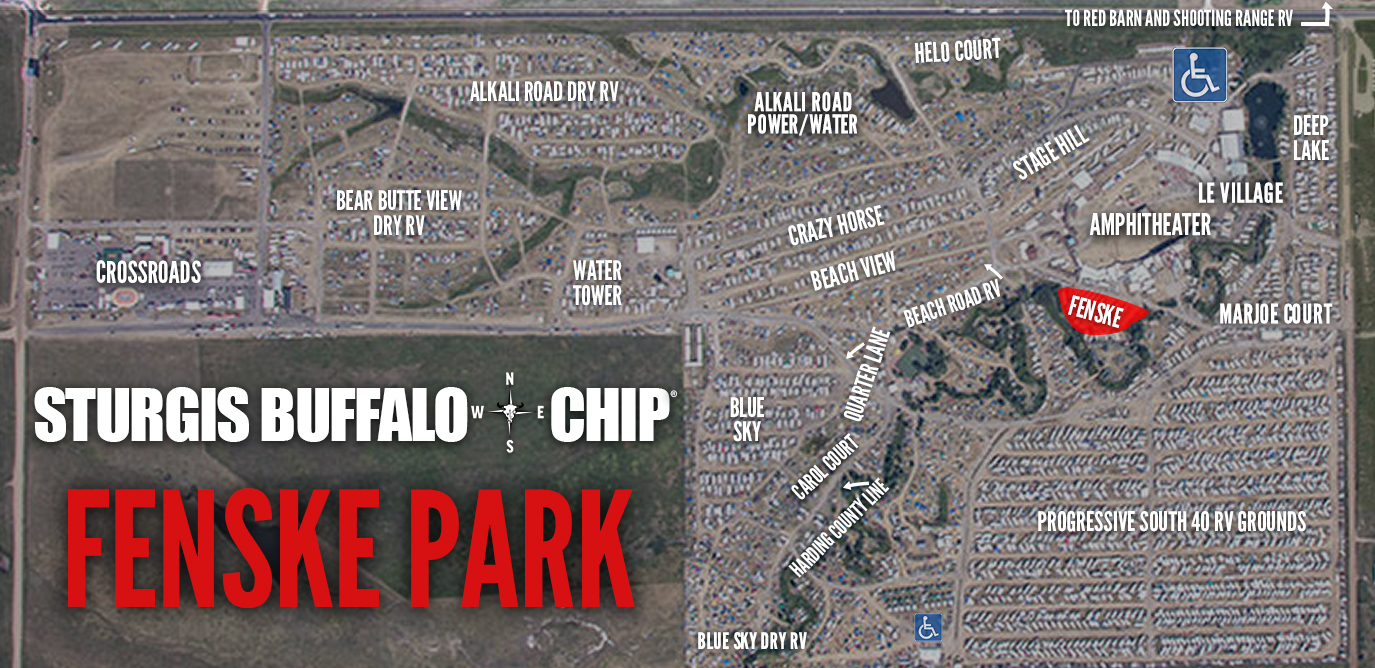 The Fenske Park Camping area is located in an exclusive, secured area directly behind the main stage, which means you couldn't be any closer to all the action in the amphitheater!
A Fenske Park Admission Pass Includes:
Early Bird Campground Admission Pass Access
Access to the Buffalo Chip Campground
Monday, July 29 – Sunday, Aug. 11, 2024
Fenske Park VIP Admission  Pass
July 29 – Aug. 10, 2024
Free Draft Beer
12 Noon until 1:30 a.m. DAILY
July 29 – Aug. 10, 2024
Free Buffet Style Dinner
DAILY on shaded outdoor catering deck backstage
July 29 – Aug. 10, 2024
Stage Front Access to All Main Stage Concerts
In reserved Fenske area between the general audience and the stage
Aug. 5 – Aug. 11, 2024
Host/Hostess Access
Available to provide VIP service
July 29 – Aug. 11, 2024
Optional Tent Camping
A Fenske Park Admission Pass provides you with optional tent camping within the Fenske Park Area.
Purchase a Fenske Park RV Site Separately
If you're interested in Full-Service Controlled-Access Fenske VIP RV Sites, please purchase the Fenske Park RV Site Separately. (Limited spaces available.)
A Fenske Park RV Site Upgrade Includes: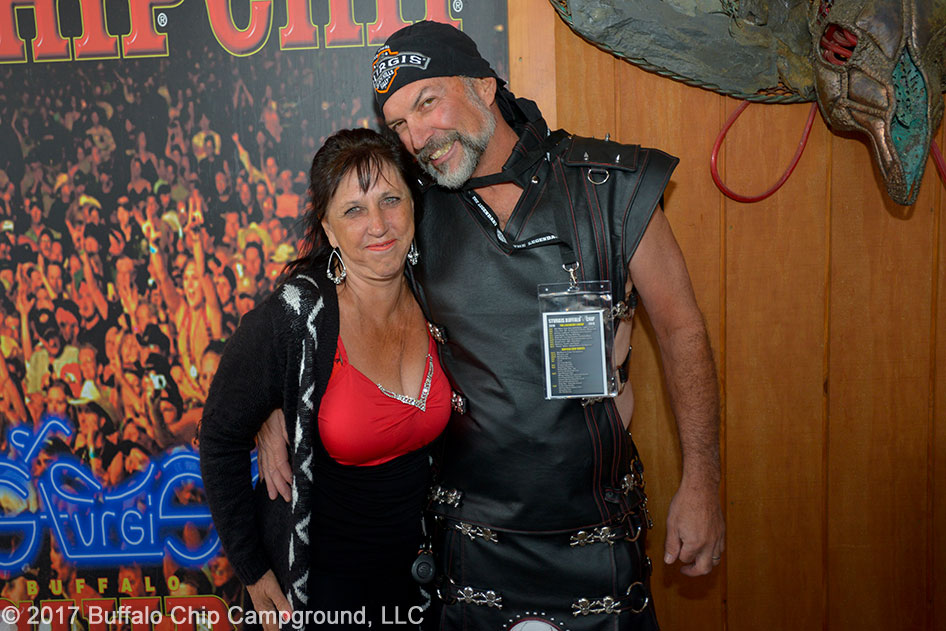 The (not so) Fine Print about VIP Fenske Park Camping
Fenske Park RV Sites – Parking your RV in Fenske Park requires renting a Fenske Park site. Rent a Fenske Park RV site online or call 605-347-9000 to secure.
| | |
| --- | --- |
| To Purchase | Must be paid in full at the time of reservations. |
| Forms of Payment | The Buffalo Chip accepts Master Card, Visa, Discover and AmEx. |
| Accepted Forms of Payment | MasterCard, Visa, Discover and AmEx. |
| Non-Refundable (no exceptions) | All Fenske Park passes are NON-REFUNDABLE from the time of purchase. |
| Reservations | Reservations can be made online, or by phone at 605-347-9000; 8 a.m.-5 p.m. Mountain Time Mon-Thurs; 8 a.m.-1 p.m. Mountain Time on Fridays; Fall, Winter & Spring hours 8:00 a.m. to 4:00 p.m. Mountain Time.  Closed on all major (and some minor) holidays. |
| Taxes/Processing Fee | SD State Sales Tax (+) plus processing and ticketing fees apply. |
Official Limited Edition T-Shirt
Other Options You May Be Interested In:
See How the Sturgis Buffalo Chip Compares to Others
Sometimes it's good to have options. And as you can see below, only the original biker-dedicated destination that brought music and motorcycling together during the Sturgis rally gives you more options than anybody else. See for yourself why it's the best choice for your vacation!
​You can't get more for less anywhere else in the world.
Prices are at the lowest they'll be all year, and they will increase at any time, so get yours now!
Official Sturgis Buffalo Chip® Dates During the 2024 Sturgis Rally
Early Bird Passes – Monday, July 29 – Sunday, Aug. 11, 2024
Extended Rally Pass – Saturday, Aug. 3 – Sunday, Aug. 11, 2024
Rally Pass – Monday, Aug. 5 – Sunday, Aug. 11, 2024