Papa Roach, Falling In Reverse, Hollywood Undead and Bad Wolves add grit to the already stacked lineup
Sturgis, S.D. (April 26, 2022): On Tuesday, Aug. 9, the Sturgis Buffalo Chip is bringing four of the biggest names in hard rock to the Largest Music Festival in Motorcycling® for an epic night of unapologetic rock. Papa Roach, Falling In Reverse, Hollywood Undead and Bad Wolves come together for the loudest evening of the 2022 Sturgis Rally to ensure that everyone gets their fill of crunchy guitars, booming drums and powerful vocals. See the announcement video and more star-studded acts coming to the Chip at BuffaloChip.com/bands.
"Four amazing acts playing on the same day doesn't happen all the time," said Rod Woodruff, President of the Sturgis Buffalo Chip. "This could shape up to be the wildest addition to the Chip's Sturgis Rally lineup yet!"
Papa Roach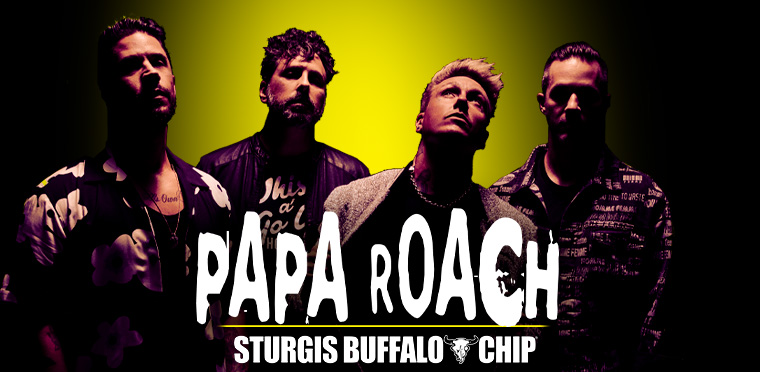 Even after two decades, Papa Roach's breakout 2000 hit "Last Resort" still creates a powerful sense of excitement and urgency, but that's not all they bring to the table. Hard rock ballads like "Scars" and "Help," powerful radio favorites like "Getting Away with Murder" and "Falling Apart" as well as hits from their brand-new album release "Ego Trip" will have the Chip crowd head banging into the night.
Falling in Reverse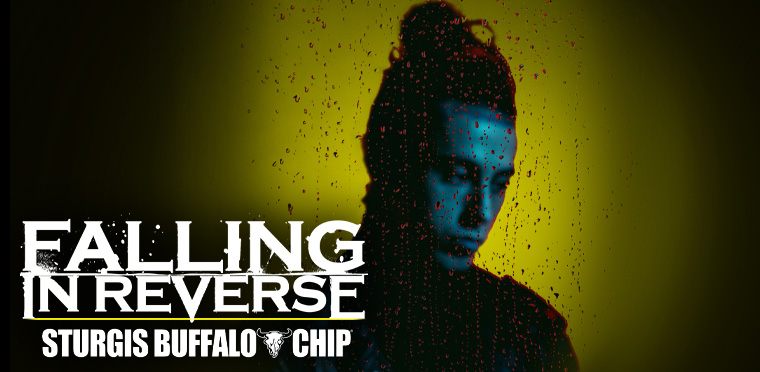 Falling in Reverse brings their perfect recipe of incredible vocals, heavy riffs and even heavier drums to the Best Party Anywhere® for the first time ever. New hits like "Popular Monster" introduce production and catchy lyrics that will entice the audience. Classic hits like "The Drug in Me is You" and "I'm Not a Vampire" are a surefire way to kick the Aug. 9 party up to an 11.
Hollywood Undead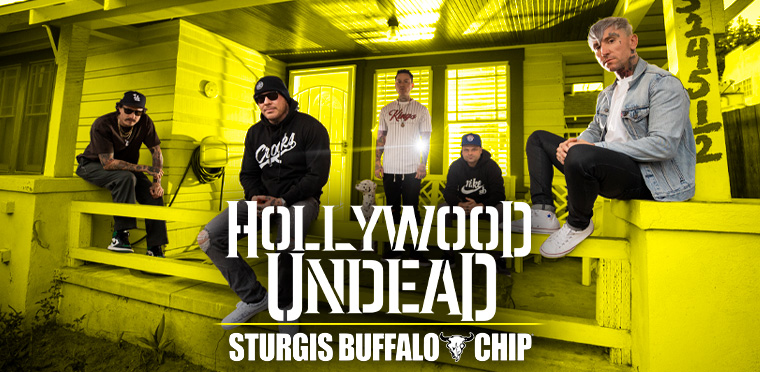 As a staple in the hard rock scene for the last 15 years, Hollywood Undead are not slowing down anytime soon. They're coming in hot with a fusion of hip-hop and hard rock that gained them massive popularity through songs like, "Undead" and "Everywhere I Go." Recently they started to take a different approach, moving towards hard rock. The transition didn't affect the music, as they still top charts, as seen in songs like "Bullet" and "California Dreaming".
Bad Wolves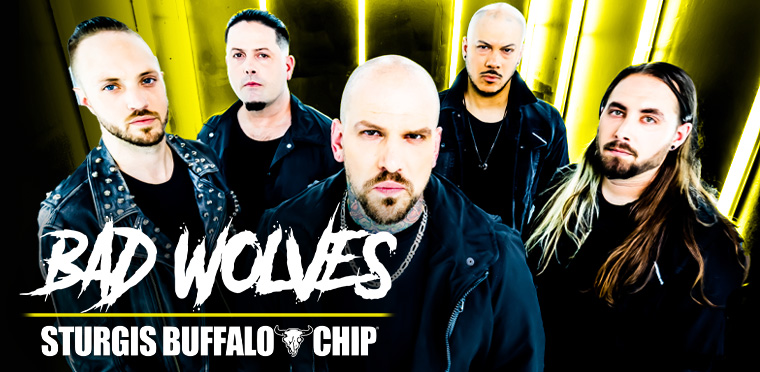 Bad Wolves exploded onto the scene a few years ago, but their music proves they can hang with veterans. They broke ground in 2018 with their cover of "Zombie" (originally by the Cranberries). The song went viral for its powerful and emotional vocals that belt over an intense arrangement of dark pianos and distorted guitars, which is exactly what they are bringing to the Chip with hits like "If Tomorrow Never Comes," "Remember When," and "Hear Me Now".
Performances from world-class entertainers are just part of what the Sturgis Buffalo Chip has in store again for 2022. Guests will have the opportunity to experience thrilling events, including legendary rides, powerful freedom celebrations, top-tier bike shows, heart-pounding stunts, white-knuckle racing, worthwhile charity events, and so much more. All events are outdoors in an open environment for the safest experience possible. Entertainment is free with camping. A full list of Sturgis Buffalo Chip events is available at BuffaloChip.com/EVENTS. The Buffalo Chip is home to the Sturgis Rally Information Center™ and is the official sponsor of the free Sturgis.com Official Sturgis Rally Registration Program.
2022 Sturgis Buffalo Chip Event and Entertainment Lineup
Friday, Aug. 5
Entertainment TBA
Saturday, Aug. 6
Snoop Dogg
Buckcherry
Sunday, Aug. 7
Lynyrd Skynyrd
Bush
Monday, Aug. 8
Rob Zombie
Lita Ford
Legends Ride®
Tuesday, Aug. 9
Papa Roach
Falling In Reverse
Hollywood Undead
Bad Wolves
Biker Belles® Women's Day Celebration
Wednesday, Aug. 10
Travis Tritt
Aaron Lewis and the Stateliners
Rusty Wallace Ride
Thursday, Aug. 11
Entertainment TBA
Freedom Celebration
Western Frontier Motorcycle Ride
Friday, Aug. 12
Puddle Of Mudd
Pop Evil
Saturday, Aug. 13
Entertainment TBA
###
About the Sturgis Buffalo Chip Presented by GEICO Motorcycle
The Sturgis Buffalo Chip® is the award-winning leader in music and motorcycle lifestyle experiences. Hailed as The Largest Music Festival in Motorcycling® and The Best Party Anywhere®, it has been the epicenter of the annual Sturgis Motorcycle Rally since its establishment in 1981. Every August, the Buffalo Chip brings together the world's largest gathering of music and motorcycle fans, with visitors from all 50 states and over 20 countries. It remains one of the world's most televised and longest-running independent music festivals. The Chip advances the Sturgis Rally by being home to the Sturgis Rally Information Center™ and the official sponsor of the Sturgis.com Official Sturgis Rally Registration Program. More details are available at BuffaloChip.com
Further Inquiries:
Cody Ertman
[email protected]
605-347-9000