The Donnie Smith Bike & Car Show has planned to tap into the expertise of a company with 34 years of event marketing experience in order to promote growth and boost sponsorship. The annual event, known to many as the "Greatest Show on Two Wheels," has entered into a partnership with the Legendary Buffalo Chip, the Sturgis Rally's most iconic music and motorcycle experience. The two entities will work together to chart a strategic vision for the show's alliance with corporate brands while bringing the Sturgis Buffalo Chip's unique brand experience, "by bikers for bikers," to show attendees.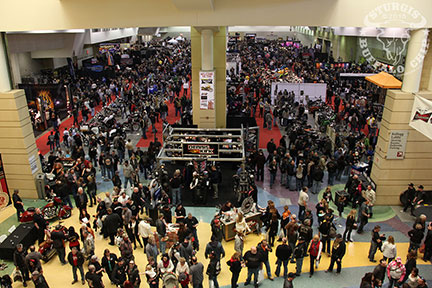 "The Sturgis Buffalo Chip's ability to execute an ever-evolving, ever-expanding customer brand experience made this collaboration very enticing for our show," says Neil Ryan, owner and chief organizer of the Donnie Smith Bike & Car Show. "Their focus on the customer and capabilities as a market leader will enhance the experience of our mutual customers at the Donnie Smith Show for years to come."
"This show is the premier bike and car event, and enthusiasts flock to it because it's one of the coolest scenes in existence," says Sturgis Buffalo Chip president Rod Woodruff. "The Donnie Smith Show has so much notoriety that we wouldn't dare miss an opportunity to enter our own Buffalo Chip Challenge™ program bikes into it for a chance to win one of its highly coveted awards. We couldn't be more proud to welcome this prestigious show into our family, and we look forward to helping provide an enhanced experience for everyone."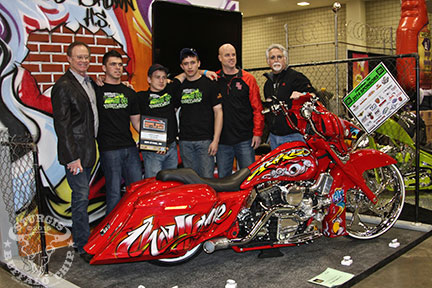 The Donnie Smith Bike & Car Show is the largest single-weekend show of its kind the United States, featuring a unique mix of moto-celebrities, retail vendors and entertainment, along with the best custom motorcycles and cars on the planet. The 2016 show will be the first that showcases the outcome of this partnership. The show will take place March 31 – April 3, 2016 at the River Centre in St. Paul, Minn.
For more information or sponsorship inquiries visit www.buffalochip.com/sponsors or contact:
Lon Nordbye
Director, Brand Alliance & Strategic Development
[email protected]
(605)-347-9000