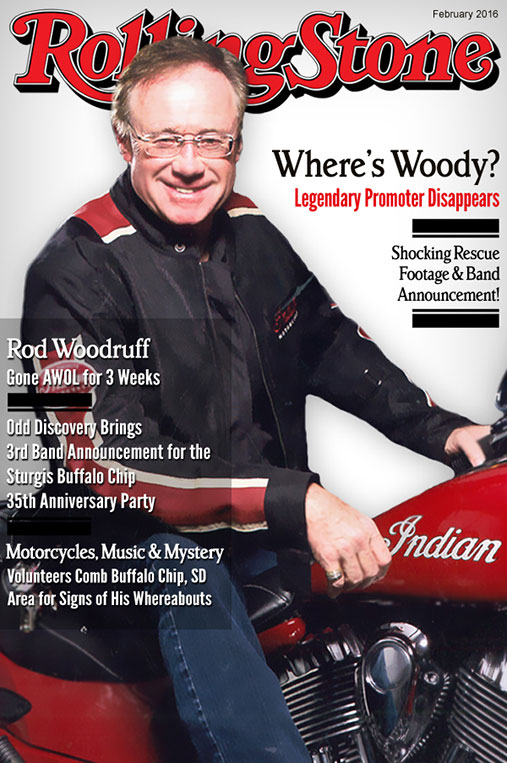 Buffalo Chip, SD (Feb. 23, 2016) – Sturgis Buffalo Chip president, legendary promoter Rod "Woody" Woodruff, disappeared just weeks before making his third big 35th anniversary concert announcement. Woodruff had been contemplating a startling addition to the 2016 line-up when he unexpectedly went missing. Family, friends and staff were baffled by Woodruff's sudden disappearance and had been searching for him when he was discovered in an office broom closet.
"Gonna be phenomenal," Woodruff mumbled incoherently when recently discovered.
Though this story is riddled in ridicule, the Buffalo Chip's long history of presenting hysterical comedians is no laughing matter. The announcement is real, the names have not been changed to protect the innocent, see for yourself: http://bit.ly/1KZAQw0
Where did Sam Kinison learn to scream like that?