Chevelle and Queensrÿche will floor it into the red zone for the Sturgis Buffalo Chip®'s checkered flag finale.
Sturgis, SD – The "Largest Music Festival in Motorcycling®" is packing the final night of its 2018 event with two of the top names in heavy metaldom, ending 9 days of virtual non-stop, world-class live music on a high note. The Chicago-based power trio Chevelle will headline on the Sturgis Buffalo Chip's Wolfman Jack Stage on Saturday, Aug. 11, following a performance by progressive metal pioneers Queensrÿche.
"The line-up this year just couldn't be any better," said Rod Woodruff, Sturgis Buffalo Chip President. "We stacked the schedule every night with the best performers available, and we weren't about to let up on the last night. This is going to be an explosive finale and bring the best party ever to a deafening crescendo."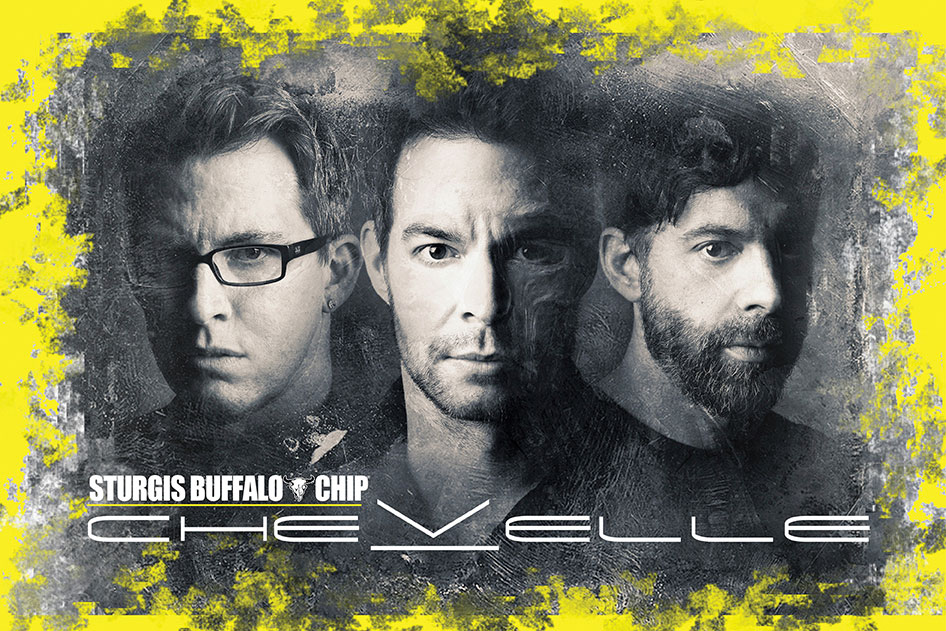 The platinum-selling trio Chevelle presents a melodic brand of alternative metal. The band has scored nine top 10 hits on the US Billboard Hot Mainstream Rock Tracks chart five of which hit No.1 including "Send the Pain Below," "Vitamin R (Leading Us Along)," "Face to the Floor," "Take Out the Gunman," and "Joyride (Omen)."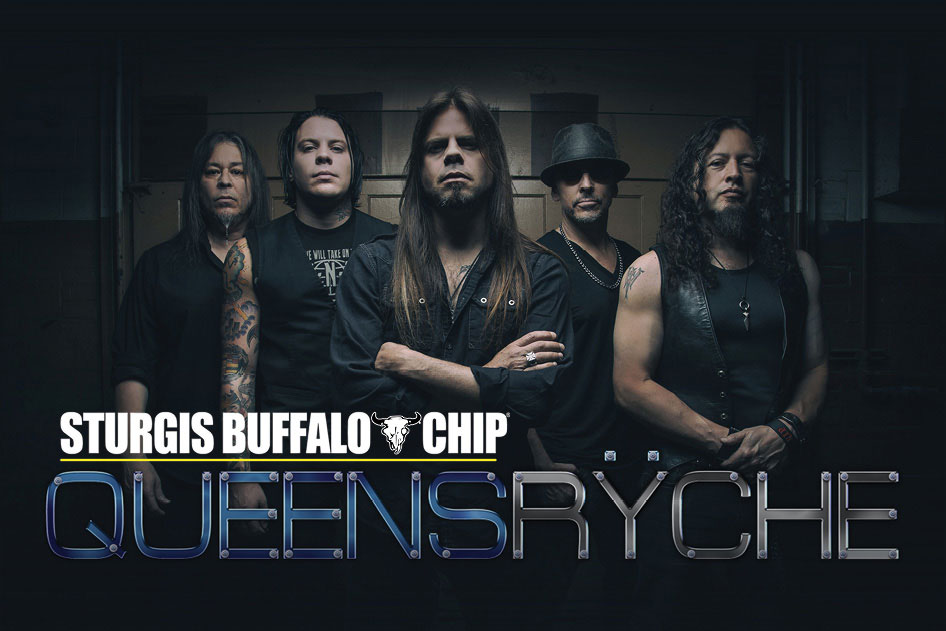 Queensrÿche has sold over 20 million albums worldwide and is regarded by many as one of progressive metal's most important bands. Their 1988 album "Operation: Mindcrime" is considered to be one of the best heavy metal concept albums of all time. Their subsequent release, 1990's triple-platinum smash "Empire," featured the single "Silent Lucidity," which charted No. 1 on Billboard's Hot Mainstream Rock Tracks chart and earned them a Grammy nomination for Best Rock Song and a Viewers' Choice Award from the MTV Video Music Awards.
The 2018 Growing Lineup of Entertainment Announced So Far Includes:
Friday, Aug. 3 Pop Evil
Saturday, Aug. 4 Foreigner
HUNKS The Show – #1 All Male Revue
Sunday, Aug. 5 Buffalo Chip TT American Flat Track Grand National
Championship Presented by Indian Motorcycle
Theory of a Deadman
Monday, Aug. 6 Lynyrd Skynyrd
Tuesday, Aug. 7 Aaron Lewis
The Marshall Tucker Band
HUNKS The Show – #1 All Male Revue
Wednesday, Aug. 8 Eric Church
RSD Super Hooligan National Championship Races Presented by Indian Motorcycle
Street Drag Invitational with Crazy John
Thursday, Aug. 9 Kid Rock
Lita Ford
Friday, Aug. 10 John Kay & Steppenwolf
Yelawolf
Saturday, Aug. 11 Chevelle
Queensrÿche
Admission pass prices for the Best Party Anywhere will never be lower. More information and reservations are available at BuffaloChip.com.
High resolution photos available here:
https://drive.google.com/open?id=0B0undnYny2-TNFJ6QnhCU2U1Ujg