First-time, genre-bulldozing band Limp Bizkit makes their debut into the 2023 Sturgis Buffalo Chip® lineup and is joined by rock goddess Lita Ford for an unforgettable night of metal on Monday, Aug. 7
Sturgis, SD (April 4, 2023): Sturgis Rally goers asked for something new, so they're getting something nu, from the top of the food chain. The Largest Music Festival in Motorcycling® continues to provide new, soon-to-be-favorite experiences with its latest announcement – Limp Bizkit, the band that made nu-metal explode in popularity and sold millions of albums will rock the stage with classic metal rocker Lita Ford. Limp Bizkit and Lita Ford join an epic lineup of artists including Lynyrd Skynyrd, Styx, REO Speedwagon, Koe Wetzel, Whiskey Myers, George Thorogood & The Destroyers and many more. See the full Sturgis Buffalo Chip entertainment lineup so far at BuffaloChip.com/BANDS.
"Our fans crave unique, fun and wild concerts that make for parties they'll remember for years to come, which made Limp Bizkit and Lita Ford on the same night an obvious, and not so obvious, choice," said Rod Woodruff, President of the Sturgis Buffalo Chip. "Limp Bizkit is new to the rally, is a monster of nu-metal, and was instrumental in forming the entire genre. Pair that with an unquestionable rally favorite like Lita Ford, and you have a recipe for one wildly new Sturgis experience."
Limp Bizkit
Aug. 7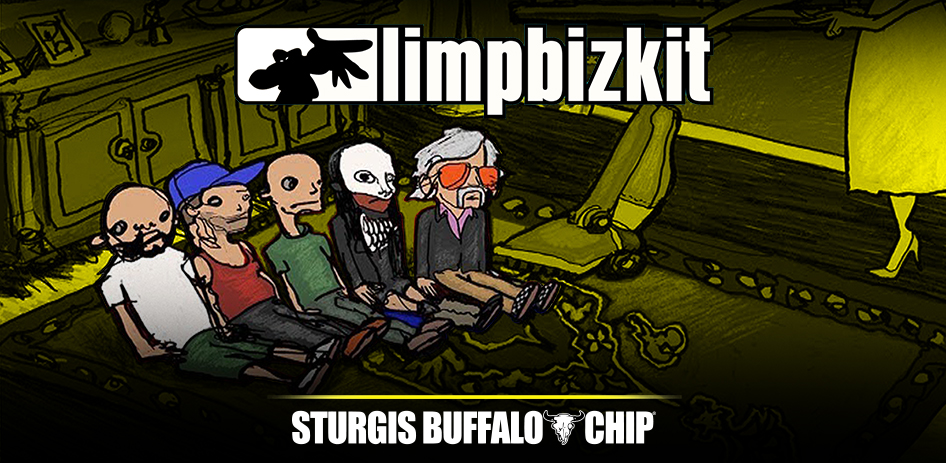 Limp Bizkit created some of the most recognizable sounds of the late '90s, masterfully combining aggressive hip-hop vocals and sonic instrumental experimentation. The result defined a whole genre—nu-metal—for years to come. Since its formation in 1995, the Florida group has sold over 40 million albums and continues to gain attention in the media for its unique live performances at some of the world's largest music festivals. Fred Durst and the boys bring hits like "Break Stuff," "Rollin'," "My Way," "Dad Vibes," and more to the legendary Wolfman Jack Main Stage for the first time Monday, Aug. 7.
Lita Ford
Aug. 7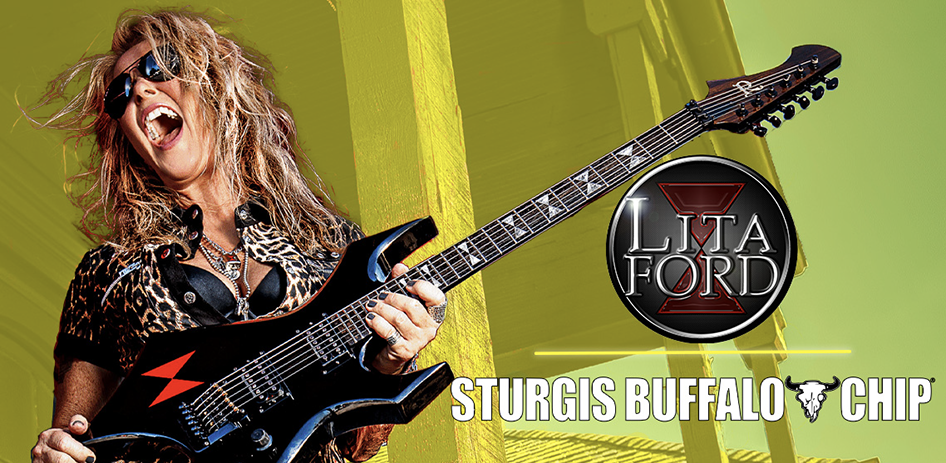 The queen of metal, Lita Ford, takes the Sturgis Rally crowd back in time with mega-hits like "Falling In and Out of Love," "Close My Eyes Forever" "Kiss Me Deadly" and more. This guitar goddess lights up the Buffalo Chip's motorcycle and music festival with searing solos and brilliant, emotional ballads on Monday, Aug. 7 prior to the performance from Limp Bizkit.
Performances from world-class entertainers are just part of what the Sturgis Buffalo Chip will present again for 2023. Guests will have the opportunity to experience thrilling events, legendary rides, powerful freedom celebrations, worthwhile charity events, top-tier bike shows, heart-pounding stunts, white-knuckle racing, and so much more. Entertainment is free with camping. A full list of Sturgis Buffalo Chip events is available at BuffaloChip.com/EVENTS. The Buffalo Chip is home to the Sturgis Rally Information Center™ and is the official sponsor of the free Sturgis.com Official Sturgis Rally Registration Program.
###
About the Sturgis Buffalo Chip
The Sturgis Buffalo Chip® is the award-winning leader in music and motorcycle lifestyle experiences. Hailed as The Largest Music Festival in Motorcycling® and The Best Party Anywhere®, it has been the epicenter of the annual Sturgis Motorcycle Rally since its establishment in 1981. Every August, the Buffalo Chip brings together the world's largest gathering of music and motorcycle fans, with visitors from all 50 states and over 20 countries. It remains one of the world's most televised and longest-running independent music festivals. The Chip advances the Sturgis Rally by being home to the Sturgis Rally Information Center™ and the official sponsor of the Sturgis.com Official Sturgis Rally Registration Program. More details are available at BuffaloChip.com
Further Inquiries:
Cody Ertman
[email protected]
605-347-9000