Cruise through the Buffalo Chip Campground in Comfort!
Whether you're headed to the
Bikini Beach
to catch some rays or motoring on over to visit your buddy across the campground, GTI's golf cart rental service has multiple sizes and types of golf carts to allow you and your friends to take a load off and save your legs for dancing during the concerts at the Sturgis Buffalo Chip!
GTI's rental fleet offers a variety of options to meet your needs including 4 and 6-passenger golf cars, as well as two-person utility trucks.
Advanced Golf Cart Rental Options
An advance reservation gets you discounted pricing and is the only way you can guarantee availability of rentals.
Early Bird Pass Golf Cart Rentals
July 31 – Aug. 13, 2023
Extended Rally Pass Golf Cart Rentals
Aug. 5 -13, 2023
Rally Pass Golf Cart Rentals
Aug. 7-13, 2023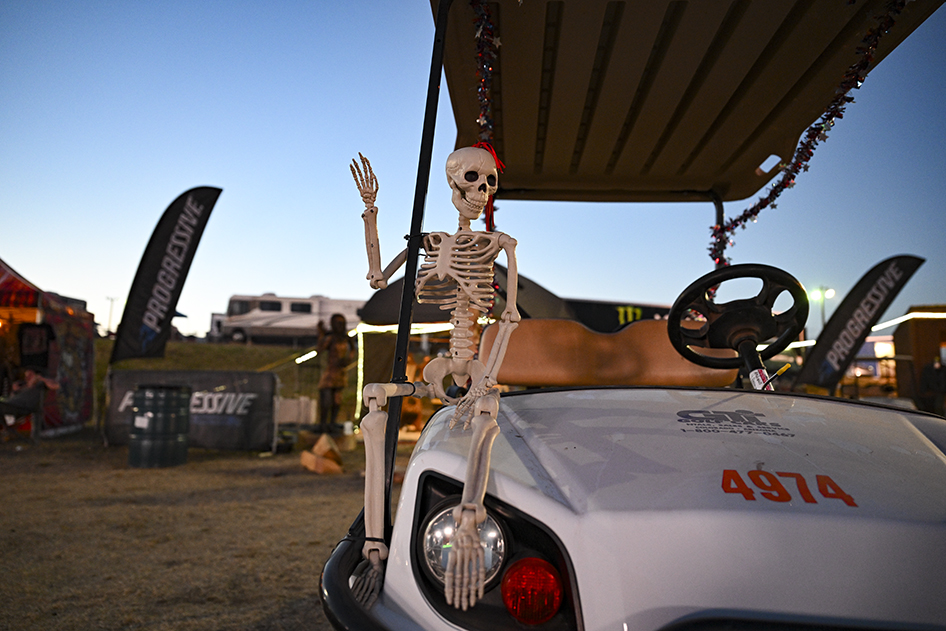 Onsite Daily Walk Up Rental Rates:
Onsite walk up rentals are based on availability and may be sold out.
Save money and guarantee yourself a cart by reserving one of the packages listed above in advance.
The (not so) Fine Print about Your Golf Cart Rental
| | |
| --- | --- |
| Onsite Rentals | Onsite walk up rentals are based on availability and may be sold out. The only way to save money and ensure you have a cart for the upcoming Sturgis Rally is to reserve in advance online. |
| Access & Hours of Operation | Golf carts may be used for transportation in and around the campground only. For safety reasons, golf carts usage may be prohibited after 8 p.m. and may NOT be taken into the amphitheater at any time. Please read the campground Vehicle Policy for more information. |
Other Options You May Be Interested In:
See How the Sturgis Buffalo Chip Compares to the Others
Sometimes it's good to have options. And as you can see below, only the original biker-dedicated destination that brought music and motorcycling together during the Sturgis rally gives you more options than anybody else. See for yourself why it's the best choice for your vacation!
You can't get more for less anywhere else in the world.
Prices are at the lowest they'll be all year, and they will increase at any time, so get yours now!
Official Sturgis Buffalo Chip® Dates During the 2023 Sturgis Rally
Early Bird Passes – Monday, July 31 – Sunday, Aug. 13, 2023
Extended Rally Pass – Saturday, Aug. 5 – Sunday, Aug. 13, 2023
Rally Pass – Monday, Aug. 7 – Sunday, Aug. 13, 2023