Prepay for RV Pumps Before the Sturgis Rally and Save!
If you're staying in a Dry RV site, don't find yourself unable to flush the toilet or out of water halfway through your shower. Reserve your RV pumps and fills through Central States Sanitation, and they'll handle the dirty work while you're off experiencing the Best Party Anywhere!
How to Get Pumps for Your RV:
Pre-purchase pump packages and take advantage of discounted prices. The more you pre-order the more you'll save.
You will be able to purchase pumps on site, too. They'll just be at the regular rates.

Visit the Central States Sanitation office upon campground arrival to reserve fills and schedule your services.

Leave the work to them and enjoy your vacation.
How to Get Fills for Your RV:
Visit the Central States Sanitation office on site at the Buffalo Chip. It's located across from the water tower.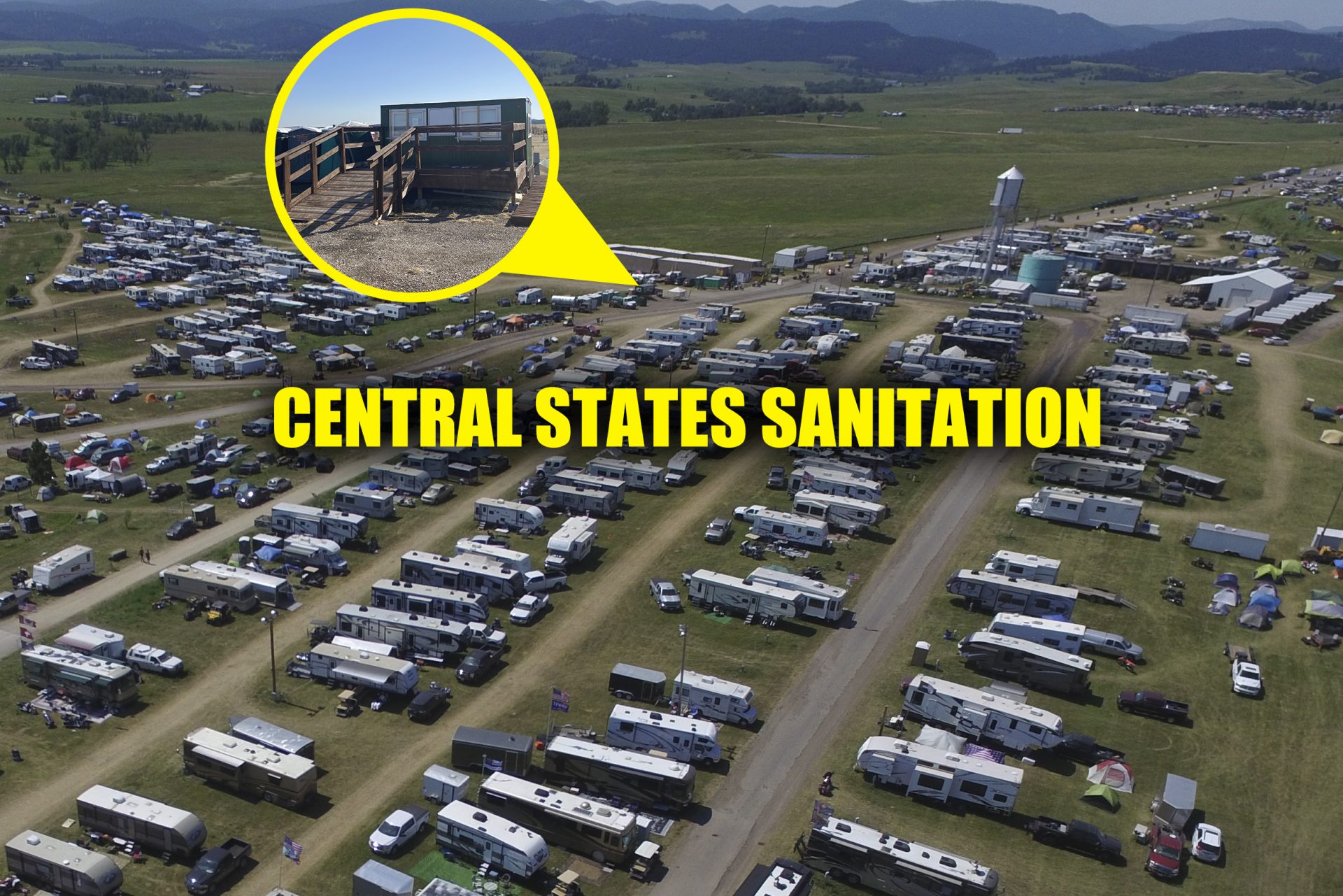 Not sure how many pumps and fills to reserve?
Suggested Pump/Fill with a four-person reservation in 1 RV is 1 pump per two days. Depending on the level of use, 50 gallons of water will last for 10 bathroom flushes and 8 short showers. Plan accordingly.
Other Options You May Be Interested In:
See How the Sturgis Buffalo Chip Compares to the Others
Sometimes it's good to have options. And as you can see below, only the original biker-dedicated destination that brought music and motorcycling together during the Sturgis rally gives you more options than anybody else. See for yourself why it's the best choice for your vacation!
You can't get more for less anywhere else in the world.
Prices are at the lowest they'll be all year, and they will increase at any time, so get yours now!
Official Sturgis Buffalo Chip® Dates During the 2023 Sturgis Rally
Early Bird Passes – Monday, July 31 – Sunday, Aug. 13, 2023
Extended Rally Pass – Saturday, Aug. 5 – Sunday, Aug. 13, 2023
Rally Pass – Monday, Aug. 7 – Sunday, Aug. 13, 2023