Stage West Café is one of the Chip's Many Awesome Sturgis Restaurants!
Enjoy home cooking at its finest at the Buffalo Chip's Stage West Café! Located in the amphitheater to the west of the legendary Wolfman Jack Stage, Stage West Café offers tasty and inexpensive Sturgis Motorcycle Rally breakfasts, lunches and dinners. Pancakes, prime rib, biscuits and gravy, you name it—you'll find all your home-style favorites, cooked with love at the Stage West Café.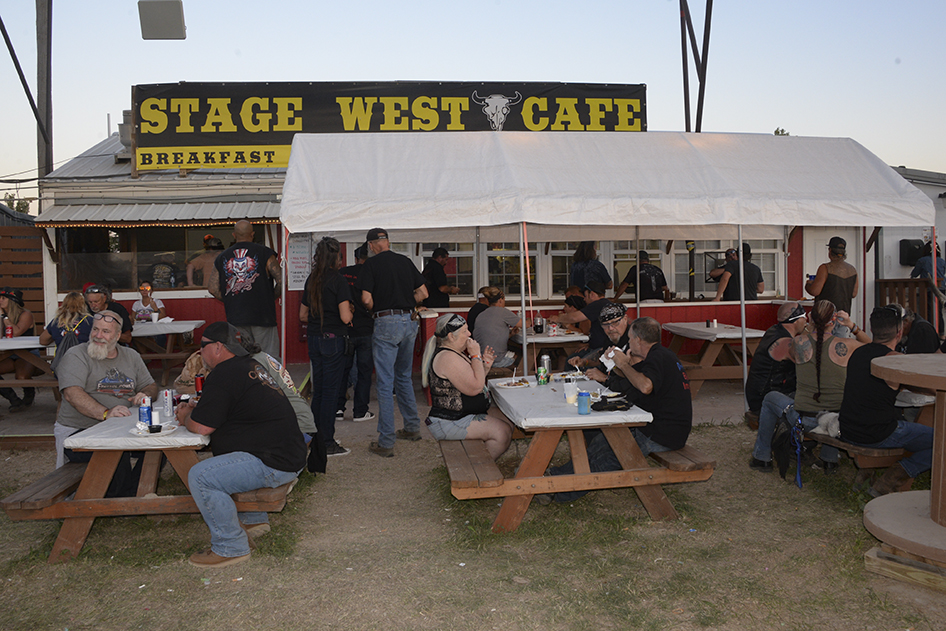 Order one meal at a time or reserve a whole week's worth of meals and save big with the Sturgis Rider® Meal Deal, leaving you with one less thing to worry about!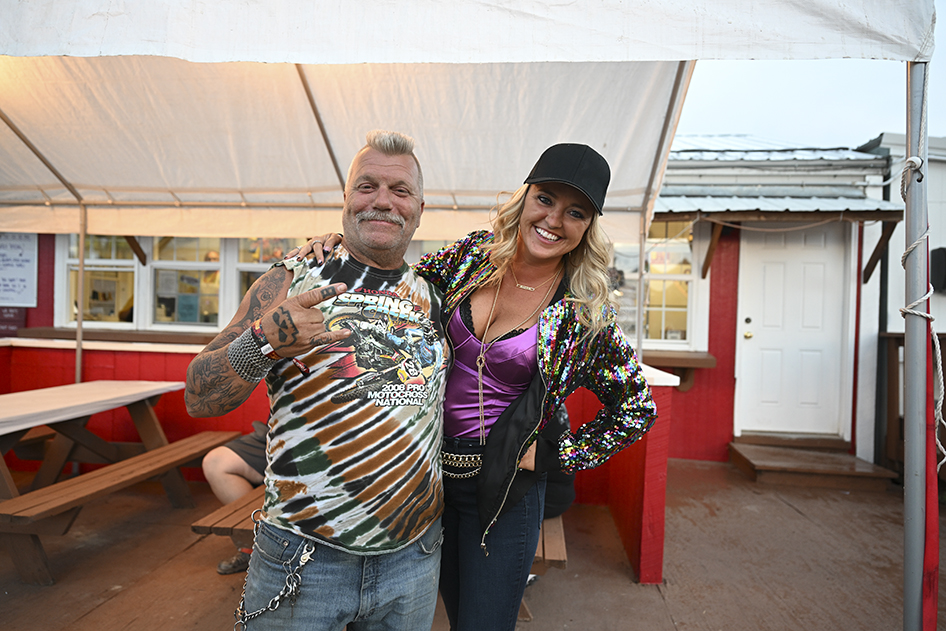 Sturgis Rider Meal Deal
Save money by purchasing online.
Includes Five Breakfasts and Five Dinners (up to 2 prime rib dinners and 3 homestyle evening specials)
Breakfast
Served Daily from 7:30 – 11 a.m.
Biker's Special
Three pancakes or two pieces of French Toast, three sausage links and scrambled eggs.
The Hog
Hash browns with onions, peppers, ham, scrambled eggs and cheese. Served with toast.
Fat Boy
Scrambled eggs, hash browns and bacon. Served with toast.
Mama's Bagel
Bagel with egg, ham and cheese. Served with hash browns.
SoftTail
Two biscuits and gravy. Served with hash browns.
Dinner
Served from 6:30 – 11:00 p.m.
Served with a potato, vegetables and dinner roll.
Beverages are not included
Prime Rib Dinner
Home Style Evening Specials
Different entrée served each night:
Breaded Chicken
Chicken Breast
Ham
Roast Beef
Roast Pork

Be sure to reserve your Sturgis restaurants meals now so you can worry about more important things when the Sturgis Rally rolls around in August – like partying!
"Once in, really no need to leave. Good people, live music and plenty of good drink and food." – Elizabeth Barker Marmet