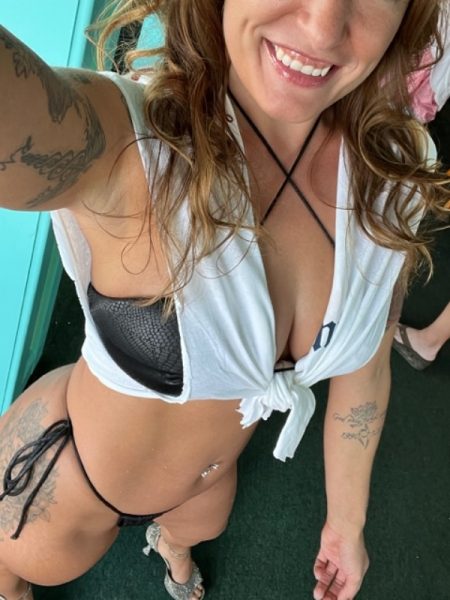 Mallory's Profile
Measurements: 34/27/37
Eye color: Green
Hair color: Brown
Hometown: Southern Maryland
Instagram: @Malzert
What are three words you'd use to describe yourself?
Driven, Independent and Strong.
What is your greatest skill or ability? What do you pride yourself on?
My greatest skill is being a nurse. I am very proud at how much I have excelled at being a nurse over the years. Oh yes and that I can hip thrust 400 lbs!
What is the quality that sets you apart from others?
My ability to get along with many different types of people.
What motivates you?
My children and providing them with opportunities I did not have while growing up.
What's your favorite way to spend a weekend?
If it's not working, I enjoy traveling and spending time on a boat on the Potomac River.
If you could have one superpower, what would it be and how would you use it?
The ability to fly, that way I can spend less time traveling to get to destinations and have more time to enjoy myself.
What's the craziest thing on your bucket list?
It was to get in a submarine and see the titanic, but that;s not applicable any longer…
When you look in the mirror, what do you say to yourself?
Never give up.
Do you prefer to ride on the back of a bike or to ride your own, and why?
I prefer to ride on the back because I have never actually driven a motorcycle before.
What is your favorite band/performer who has played at the Buffalo Chip?
Lynard Skynard.
What item are you bringing to the Buffalo Chip that you couldn't leave home without?
A book, which I probably won't even get the chance to read, except on the plane.
What are you looking forward to most about the Buffalo Chip experience this year?
The opportunity to be a part of the best party anywhere!
Why do you want to be Miss Buffalo Chip?
Aside from it being really cool, knowing that anything is possible!