Experience the thrill of high-speed motorcycle street drag racing up close and personal
​
The sights, sounds and smells of badass motorcycles thundering by at speeds of up to 120 mph will raise the hair on the back of your neck and have you wanting more when they peel off the drag strip line in the middle of The Chip®'s legendary amphitheater.
| | |
| --- | --- |
| Who: | You! |
| What: | Buffalo Chip Street Drag Invitational |
| When: | Aug 8, 2023 – 12:00-3:00 p.m |
| Where: | Buffalo Chip Amphitheater |
| Why: | Adrenaline, speed, action! |
| How: | Reserve your passes online now! |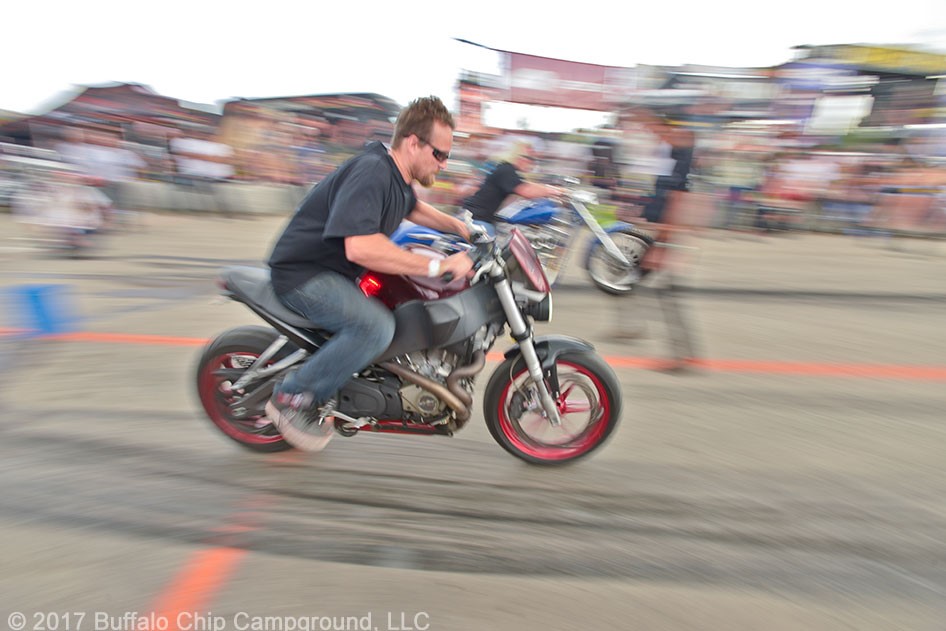 The Buffalo Chip Street Drag Invitational pairs the untamed spirit of biker mayhem that was commonplace in Sturgis City Park during the '70s with the jaw-dropping power leading the motorcycling industry today.
One glance at the starting line will give you a simultaneous glance into the past and future of motorcycling. Don't blink though, because once the flag drops, the blur of gorgeous custom paint and tire smoke will have flashed by your eyes and blown past the finish line under the steel bridge.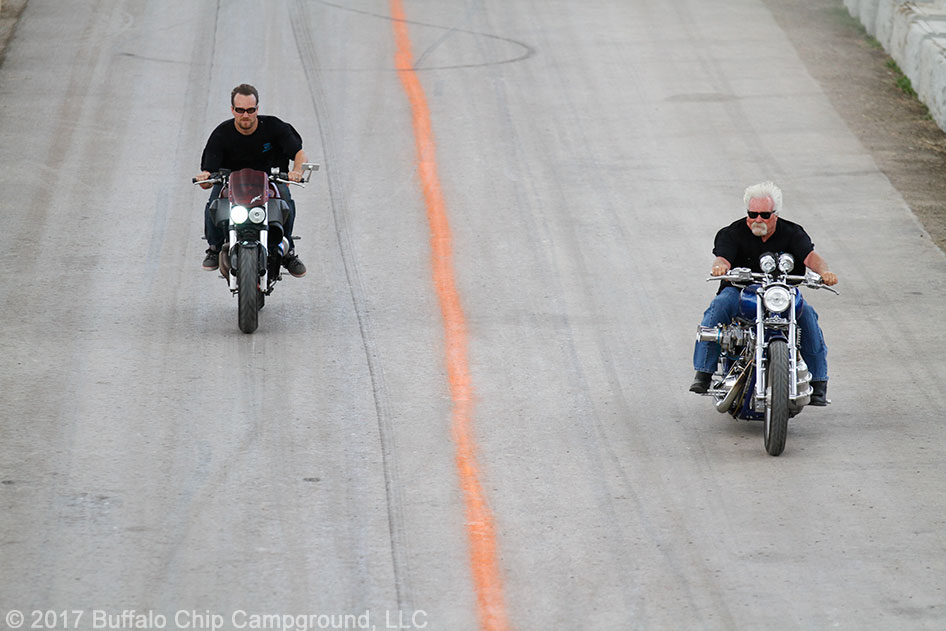 When the mayor of Sturgis wanted to "get the riff raff out of town" back in the early '80s, hardcore racers like Crazy John Markwald were forced to move this grassroots event elsewhere.
After years of drawing huge crowds in Sundance, WY and Vale, SD, these races again outgrew their limitations and came full circle in 2016, making the Sturgis Buffalo Chip their home.
And with all great places to watch the races from inside the Chip's amphitheater, there really is no better place for these iconic races to take place.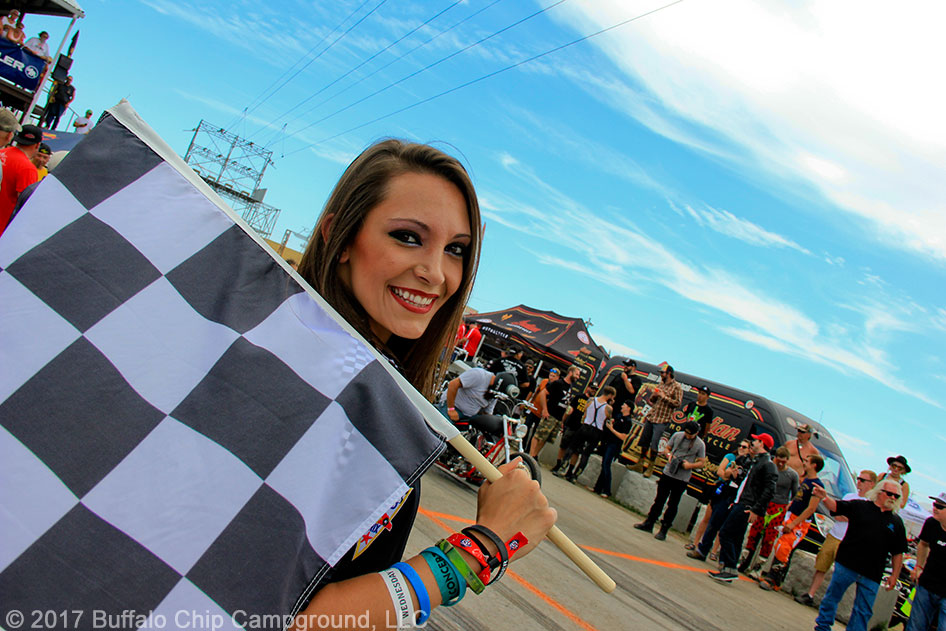 Raise the hair on your neck in the next chapter of these legendary events. They have become a cornerstone of motorcycling culture, embodying much of what it means to be a biker.